The Secretary of State was visiting colleges on Madam Secretary this week.
Hannah was recalling her time at Oberlin on Girls.
But it wasn't all university talk, as Martha dedicated her book to her son on Castle, and Liza had mourning sex with Josh on the season finale of Younger.
See what else was going on this week when you check out the quotable moments below!
1. Agents of SHIELD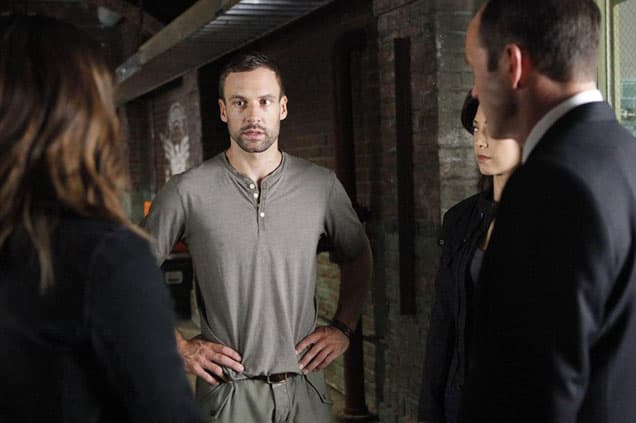 What are the chances he just tripped and fell and wrapped himself in a nice, comfy tarp?

Hunter
2. Vinyl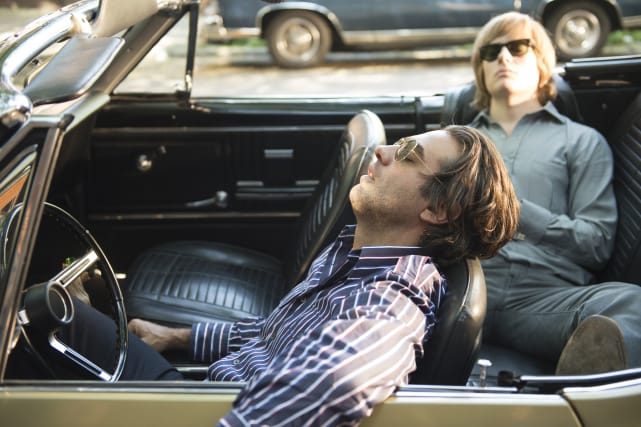 I can't be the first person who ever mentioned it to your face. The logo looks like a toilet.

Andie
3. Quantico
Every morning I put a gun in my mouth. Have you ever tasted a gun, Alex? It's awful. It's the only thing that feels right to me.

Simon
4. Once Upon a Time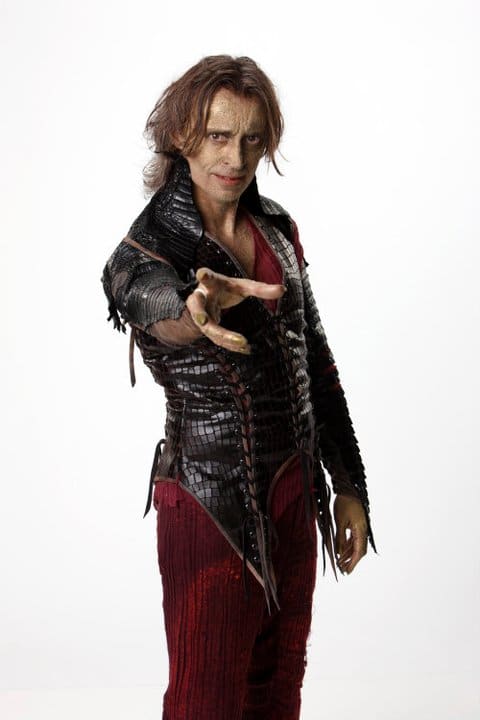 Don't worry, I'm not dead. Just visiting.

Rumplestiltskin
5. Girls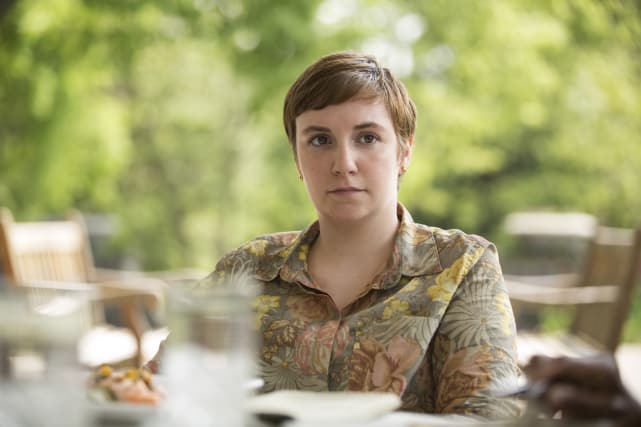 You know, I've actually never had sex with a woman before. I mean, I've done other stuff. I went to Oberlin, so I'm not, like, a monster.

Hannah
6. The Good Wife
Oh my God! My family needs a full time investigator. That's not normal, is it?

Alicia
7. Madam Secretary
Goodbye Madam Secretary, hello another college mom.

Elizabeth
8. Elementary
In what universe are these people not all dead of cancer?

Sherlock [about superheroes' origin stories]
9. Crazy Ex-Girlfriend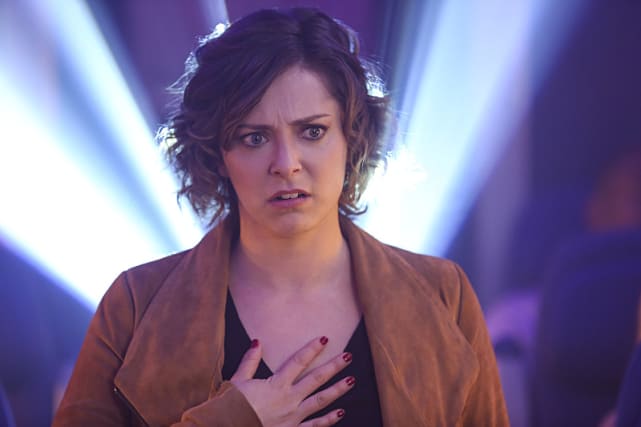 I imagine my life as a series of musical numbers.

Rebecca
10. Shameless
I didn't think your wedding was going to become an annual tradition like thanksgiving.


Veronica
11. Bitten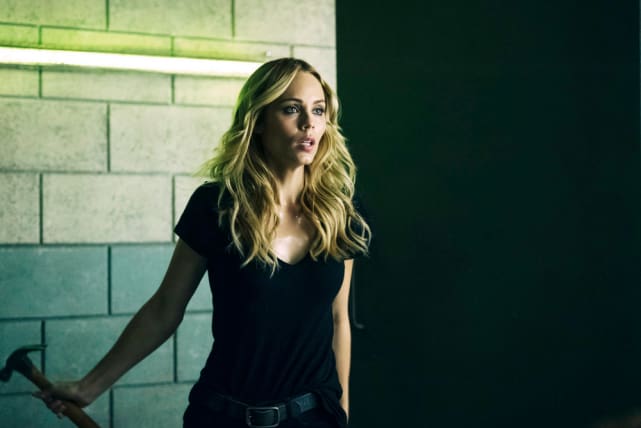 Nick: Why do I get the feeling I'll be looking for elderwood and hemlock soon?
Paige: Nope, but I will need crickets and pine cones.
Nick: Great.

12. Gotham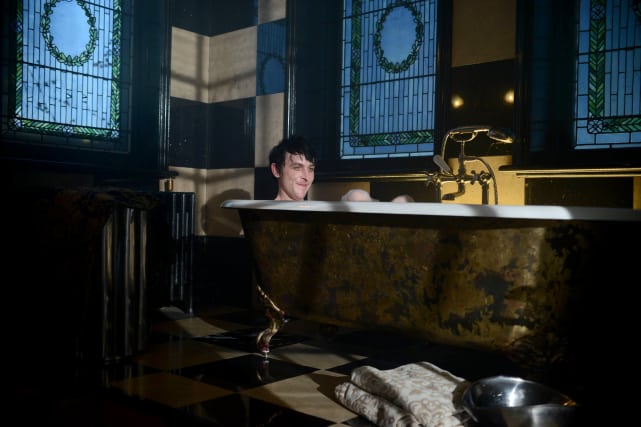 I don't mind stealing if it's from criminals.

Bruce
13. Supergirl
Winn: Do you think Supergirl's lost the public's trust for good?
Cat: I suppose if Mel Gibson can present at the Golden Globes, then Supergirl can win the city back.
14. Scorpion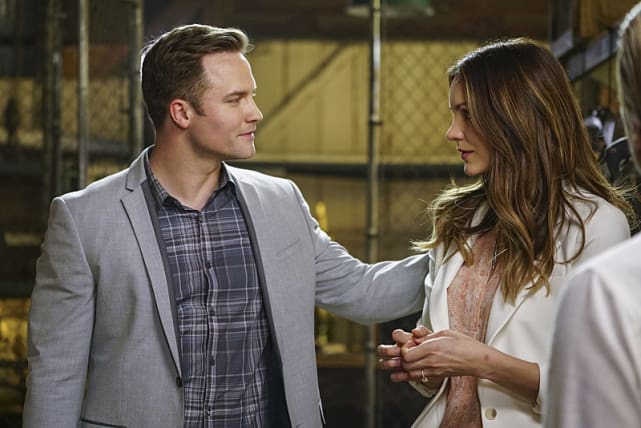 Sticks and stones may break my bones, but then I get to sue you.

Heywood Jahelpme
15. Bates Motel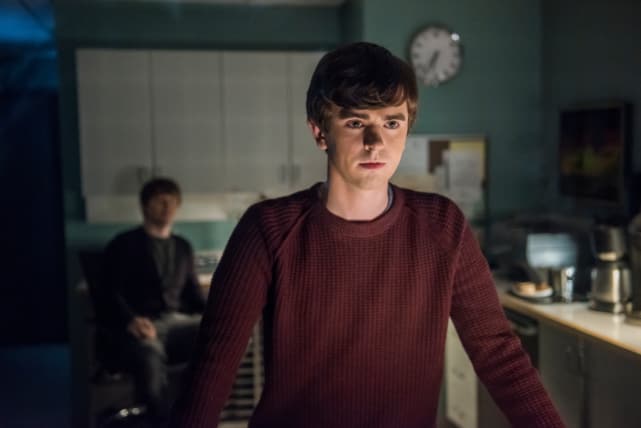 Romero: See? Alcohol just makes it so much easier.
Norma: I can see you're going to be a great influence.
16. The Magicians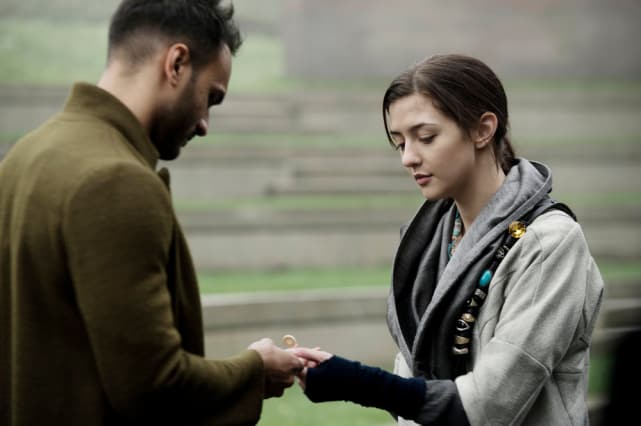 Now I kinda feel like a dick for making fun of your Garden State soundtrack.

Quentin
17. Castle
Castle: "For Richard - Without your constant stumbles in life the advice in this book would not have been possible." Constant stumbles?
Martha: Let's not make this about you.
18. Lucifer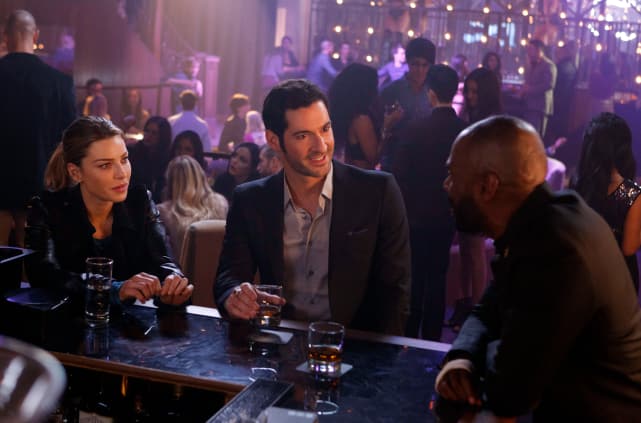 Father Frank: We all have demons inside.
Lucifer: My demon tends the bar.
19. Jane the Virgin
Jane: If he doesn't respond, then there's something definitely wrong.
Narrator: Something is definitely wrong. God, this is frustrating.
20. New Girl
You know what would be nice? A wedding invitation engraved on a plate. What a magical wedding that would be.

Winston
21. Younger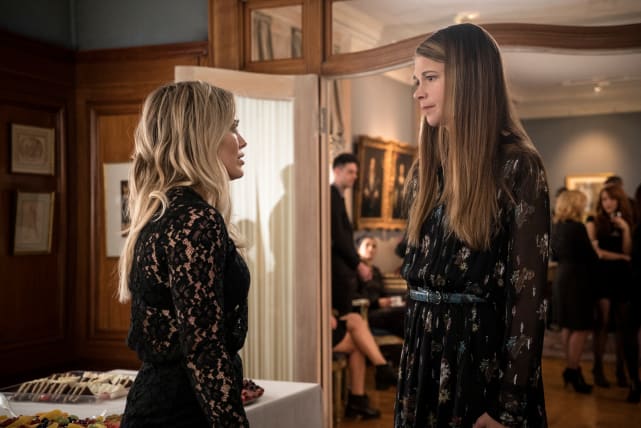 Josh: That was great!
Liza: That was mourning sex.
Josh: What are you talking about? It's three o'clock in the afternoon!
Liza: You know what I mean...?
22. Stitchers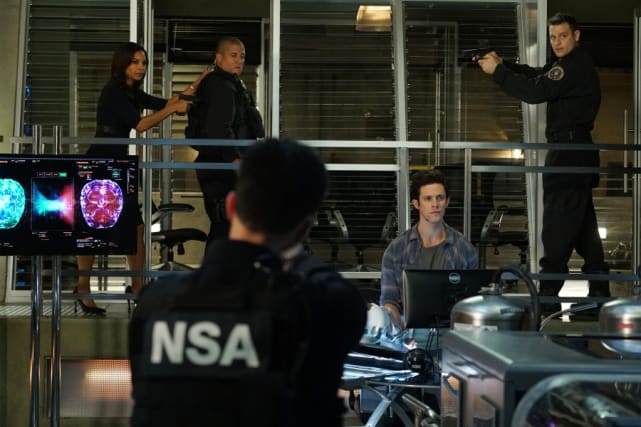 Camille: How does it feel to save the day?
Linus: It doesn't suck.
23. The Flash
Caitlin: Why is she running back and forth?
Cisco: Villains gonna vil.
24. iZombie
Rationalization isn't just a river in Egypt.

Ravi
25. Awkward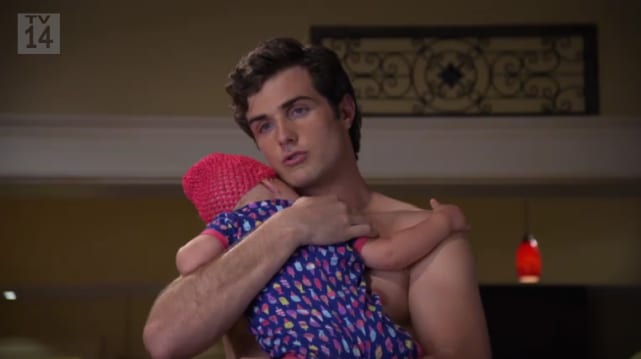 Chop chop Tilda Skankton. You work retail, so work it.

Sadie
26. NCIS
Tony: My father brought a straight off the street bag lady into my apartment, rusty old shopping cart and all. And dad said that it was your idea, Gibbs?
Gibbs: I'm glad he found her.
27. NCIS: New Orleans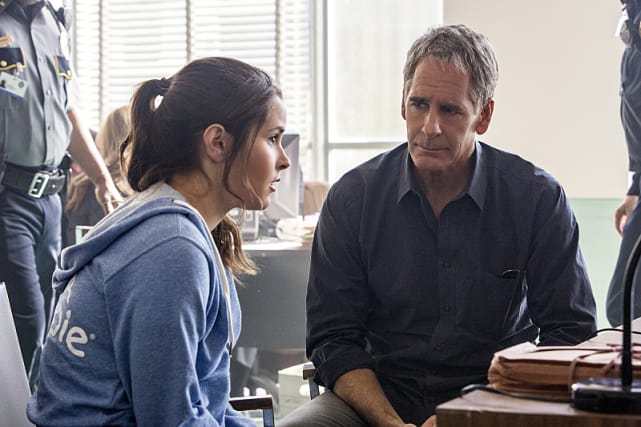 Loretta: You're perfectly able to look after yourself normally, but when things get personal, I can't help but worry about your judgment.
Pride: Loretta!
Loretta: That you may end up on the wrong side of my autopsy table.
28. Rosewood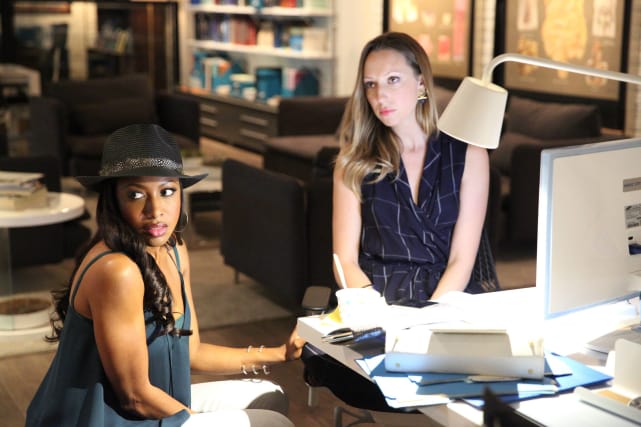 I can say a lot of words to describe your new place, amazing isn't one of them.

Rosewood
29. The Americans
Phillip: Gabriel said something about getting something from Level 4.
William: Do you even know what Level 4 is?
Phillip: One level higher than Level 3.
30. Arrow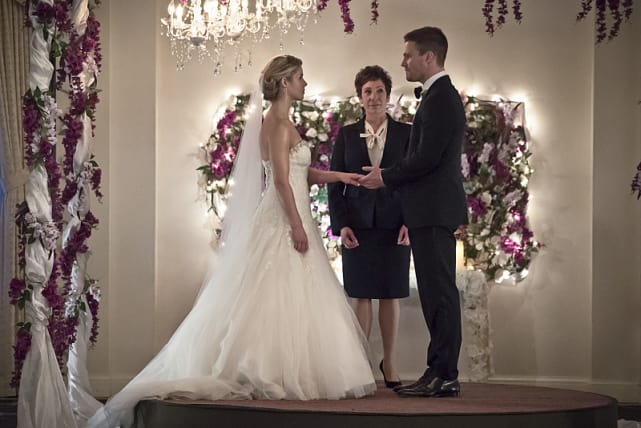 Oliver: I did say that I was gonna cancel, and I am gonna cancel, but I haven't canceled...yet. When I pick up the phone to do that, it means it's over.
Felicity: It is over.
31. Law & Order: SVU
I know what you think about the Catholic church, but it is NYPD cops who are trafficking these girls.

Monsignor
32. Chicago PD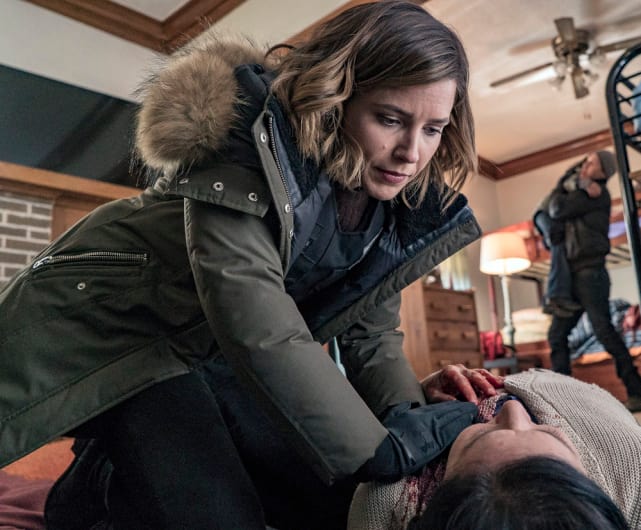 Burgess: We want to try something. Go on the app, put in a profile similar to Kosar's. Catfish the catfisher.
Platt: Is that a Dr. Seuss book?
33. Criminal Minds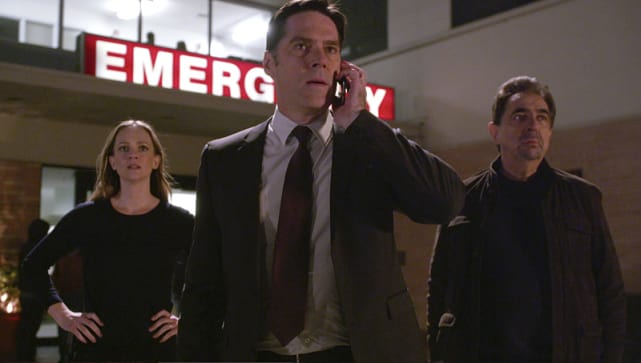 As a good friend of mine said, every ending is also a beginning. We just don't know it at the time. I'd like to believe she's right.

Morgan
34. Supernatural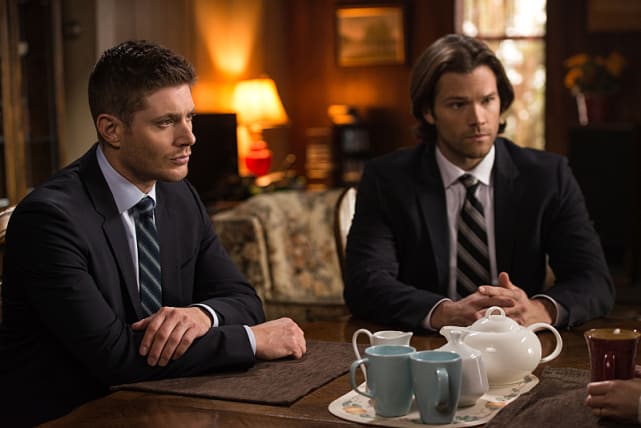 Bobby: Were you ever nice?
Rufus: 1985. Worst year of my life.
35. Nashville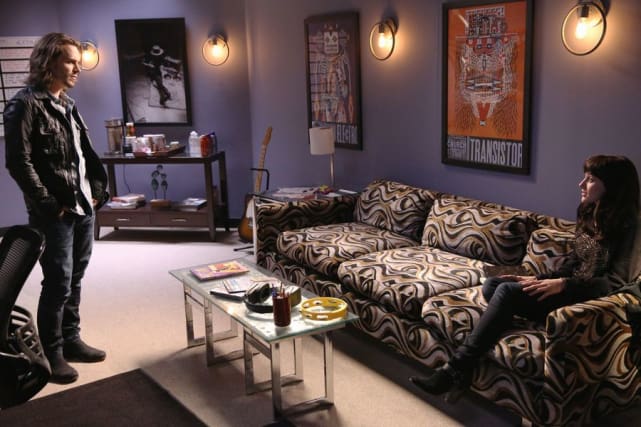 When I'm out on the road, I tend to focus more on my fans than my finances.

Luke
36. You, Me and the Apocalypse
Paula: What have you been doing with your life?
Dave: I dunno, Angry Birds?
Wait! There's more Quotables for Week Ending March 26, 2016! Just click "Next" below:
Next