Is it fair that the Lyon family isn't here to help March come in like a lion? It does seem somewhat unjust.
Nonetheless, there are plenty of other characters to take their places.
And some who disappeared off the canvas this week. Death be not proud.
RIP to the special featured guests who lost their lives (we think) on The 100 and DC's Legends of Tomorrow.
Scroll through the quotes to see what else was in store for the week!
1. The 100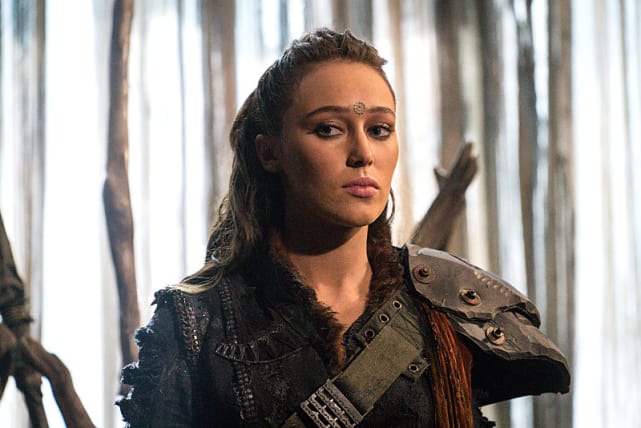 We gather here on this Ascension Day to honor the Commanders that came before me. Those who live on within me. As I will live on within one of you.

Lexa
2. Girls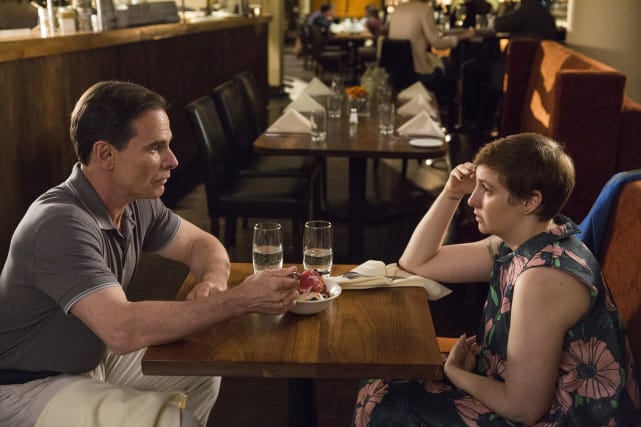 OK, Keith, well, I don't really know why my dad's wallet would've fallen out of the pants he said he was removing if you just kissed, so I'm starting to feel like I can't really trust any of you people. And by "you people," I don't mean homosexuals, I mean white men over 50, so can I please just have the wallet?

Hannah
3. Gotham
Jim: That's it? No hug? No kiss? No welcome back?
Bullock: You don't deserve these lips.
4. The Originals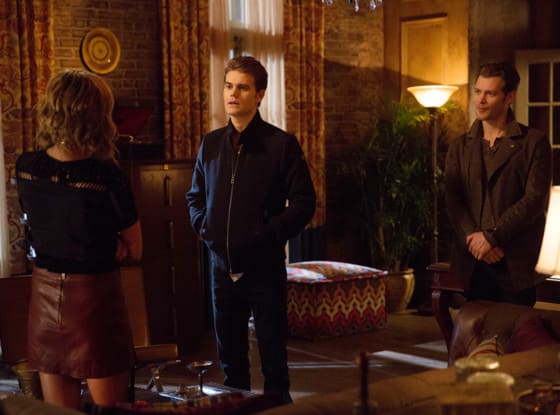 Stefan: So, um, full disclosure. I dated your sister once.
Freya: Well, that seems like a great story.
5. Lucifer
I am amazed at the deferential respect you people have for rotting flesh.

Lucifer
6. Bitten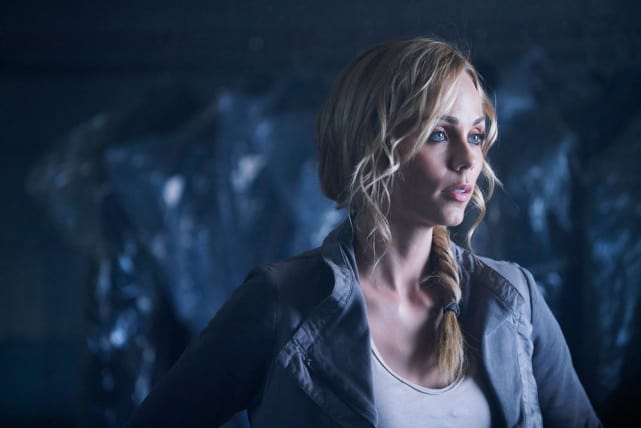 Elena: When you first saw me, what did you think?
Clay: I was pulled toward you, like no one else.
Elena: I know. I felt it too. Maybe we found each other because my father was a werewolf.
Clay: It doesn't matter. We still found each other.
7. Agent Carter
Jack: I'm not a scientist but I'm here to help.
Peggy: How about collecting the dinner orders?
8. The Magicians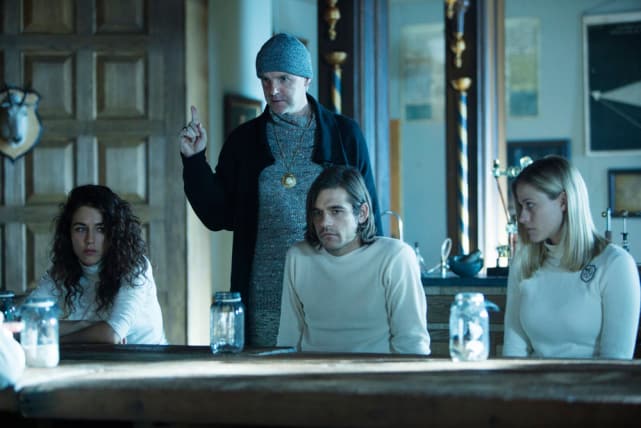 This magic gin better make us see unicorns that fart rainbows.

Margo
9. The Walking Dead
Confrontation's never been something we've had trouble with.

Rick
10. Grey's Anatomy
Found it. It's so old, it's not even in the computer.

Stephanie
11. Crazy Ex-Girlfriend
Hey back off dude! He looks like Tom Selleck!

White Josh
12. Major Crimes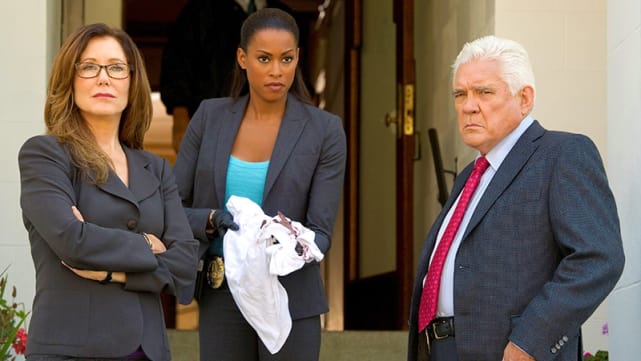 So you think holding someone accountable changes anything?

Julio
13. Castle
While I do love kissing you Beckett, it's just a little creepy when you do it in front of a dead body. It's inappropriate.

Castle
14. Scorpion
He's sweating a lot like he swam here.

Happy
15. Jane the Virgin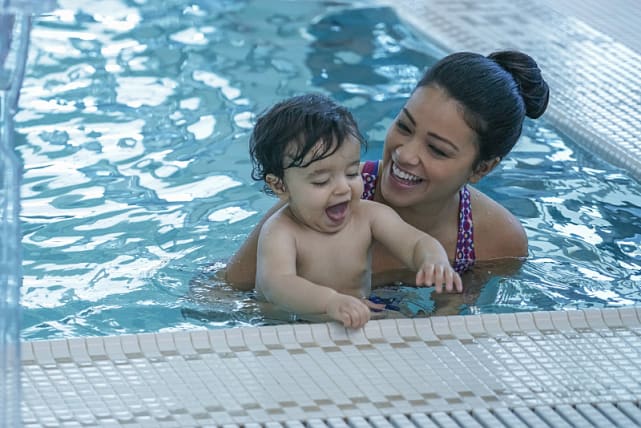 Rafael: Fine, let's all have lunch!
Jane: Great, I look forward to it!
Narrator: Spoiler alert, I don't believe them.
16. Teen Wolf
I can't stay. I'm a hellhound. I have the word hell in my name - hell.

Parrish
17. How to Get Away with Murder
Laurel: You made appetizers?
Asher: Yeah, it'd be a pretty lame sleepover without pizza bites.
18. Supergirl
You, brown hair, put it in the microwave, set it to popcorn. Well, actually put it on baked potato. Uh, whichever, just melt it.

Cat
19. Rizzoli & Isles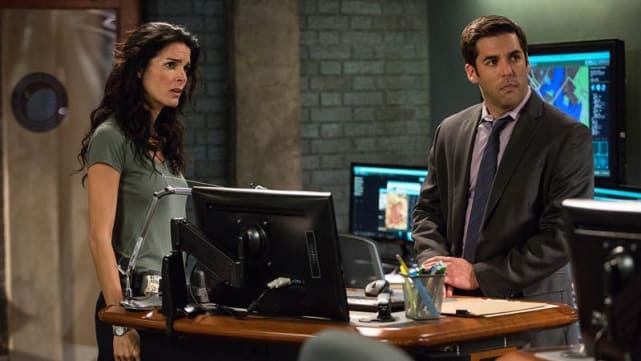 Jane: Was it a drive-by?
Vince: More like gunfight at the OK Corral.
20. Days of Our Lives
They are not your friends. I am your friend.

Andre
21. New Girl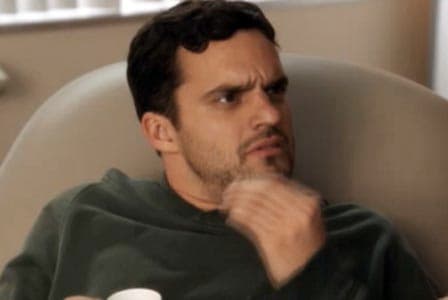 I'm gonna grab some old underpants and put a pair into the freezer for each of you.

Nick
22. DC's Legends of Tomorrow
I'm sore because I was recruited for my unique ability to set things on fire, and now I'm locked in the one place where I can't set things on fire! A spaceship!

Mick
23. Shadowhunters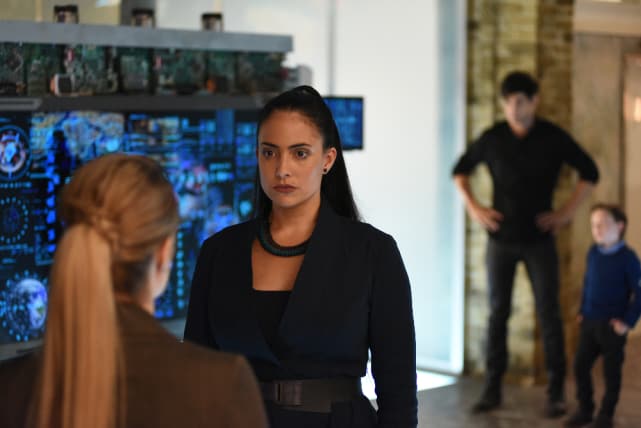 I might be a vampire, but I was raised a good Catholic.

Raphael
24. Chicago PD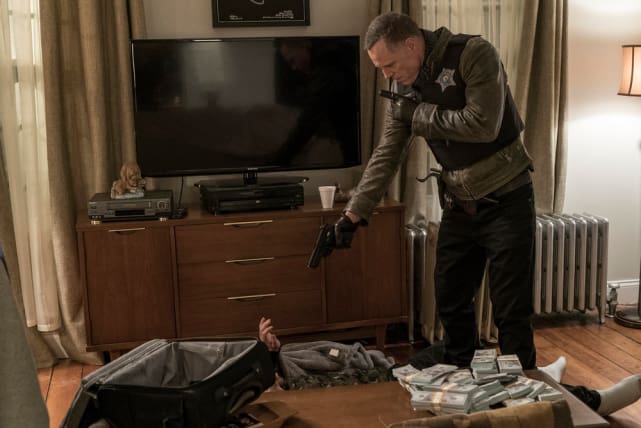 I've seen a 65-year-old woman killed over a $2 lotto scratcher. We're talking six figures here.

Lindsay
25. Pretty Little Liars
If any of you guys got me some sort of toy, you're dead.

Hanna
26. Law & Order: SVU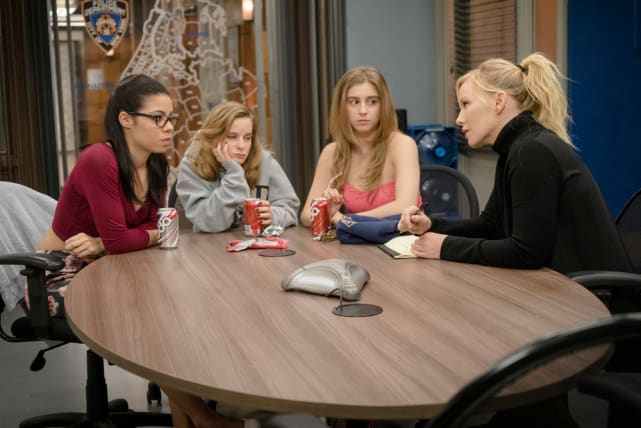 I'm not a madame. I'm a nun.

Nina
27. Younger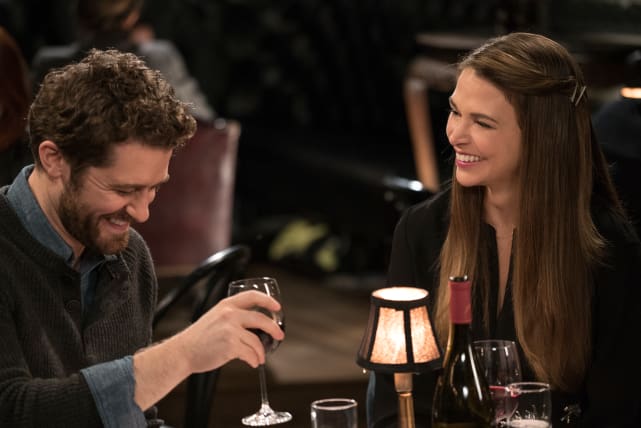 Kelsey: Is there anyone else who is going to be surprised your status has changed to engaged?
Thad: Yes.
Kelsey: Like who?
Thad: My parents.
Kelsey: You haven't told your parents?
Thad: They're out of town!
Kelsey: Then my vagina is out of town!
Thad: Is your mouth out of town?
28. Vinyl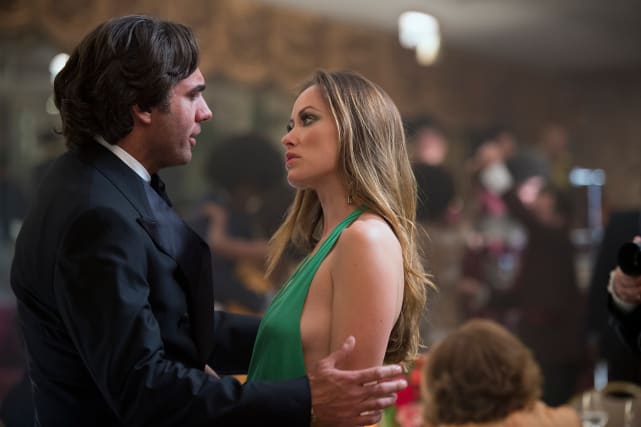 Devon: This is what I had. This is what you threw me, like a child. Go play with the dance troup, Dev. They need your brilliant fucking stragegizing. You know, it will be great for you. Get you out of the house.
Richie: And it did.
Devon: The strategy IS fundraising, Richie! That IS the strategy!
29. Criminal Minds
Savannah: You know what the worst part is?
Rossi: What?
Savannah: I live with a profiler. So I know things I shouldn't. Like if they wanted him dead, he'd already be dead. Right?
Rossi: That's right.
30. Suits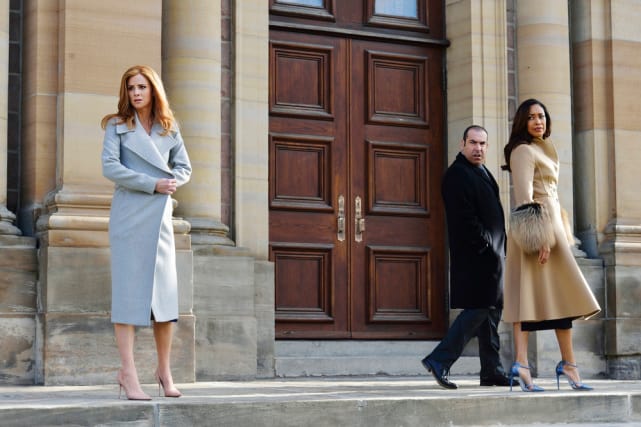 Your honor, I don't give a shit about that deal.

Harvey
31. Colony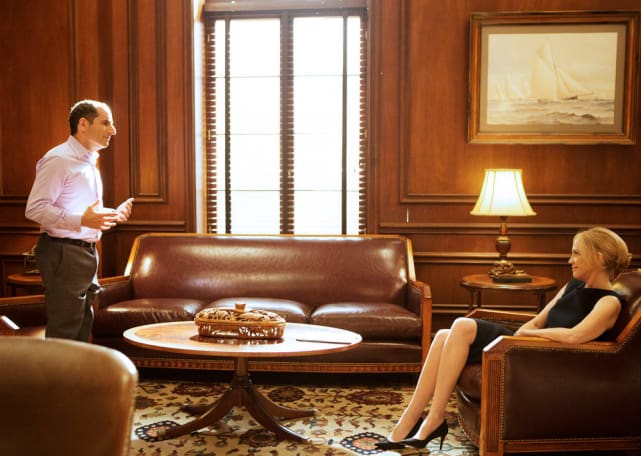 Well I don't think order comes from fear. It comes from providing people with a decent quality of life.

Proxy Snyder
32. NCIS
Tony: See, this is why we shouldn't go home at night. There's no point.
McGee: Where's your date?
Tony: Probably the same place your download dinner went, Mcbite me.
Delilah: No comment.
33. The Vampire Diaries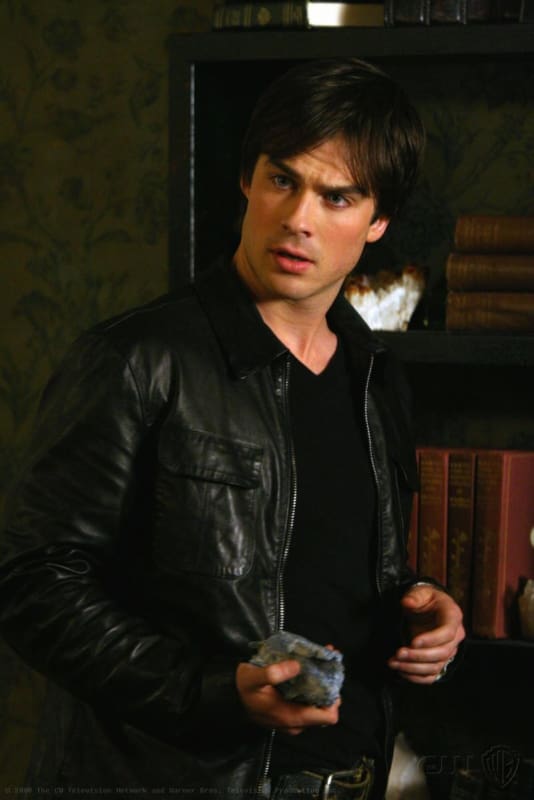 Doubtful. We only go to New Orleans for crappy booze and Klaus blood.

Damon
34. NCIS: New Orleans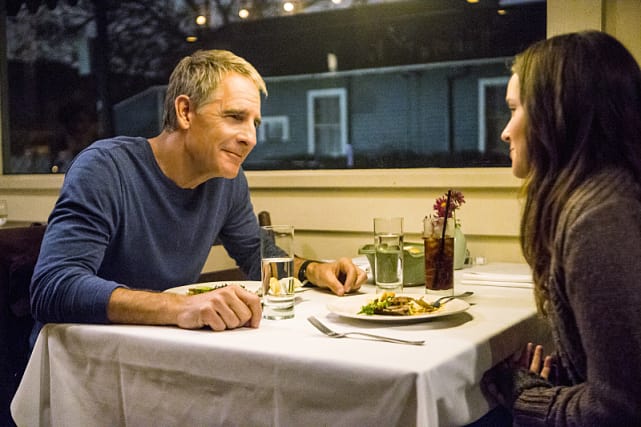 The only difference between this computer and those nasty zombies on The Walking Dead is this thing is actually deceased.

Patton
35. Rosewood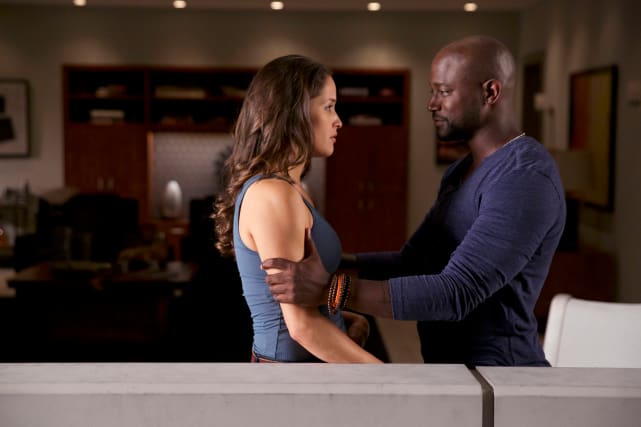 I don't know what would be worse, getting no response back or an RSVP that they're not coming.

TMI
36. American Crime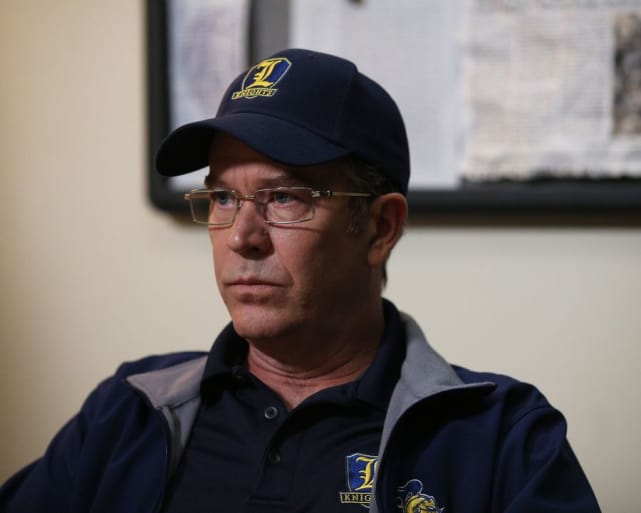 Steph: You're torturing her.
Dan: What do you think jail is?
Wait! There's more Quotables for Week Ending March 3, 2015! Just click "Next" below:
Next