It's another week of debuts and departures.
Saying hello this week are new series Quantico, The Grinder, Blood & Oil and Code Black, while returning series include The Blacklist, Hawaii Five-0, Family Guy, Chicago PD, Agents of SHIELD and The Last Man on Earth.
We knowingly said our final farewells to CSI and unknowingly (at the time) to Chasing Life, which has been canceled since the time the second season premiere aired.
Check out the quotes and let us know if we missed your favorite!
1. Hawaii Five-0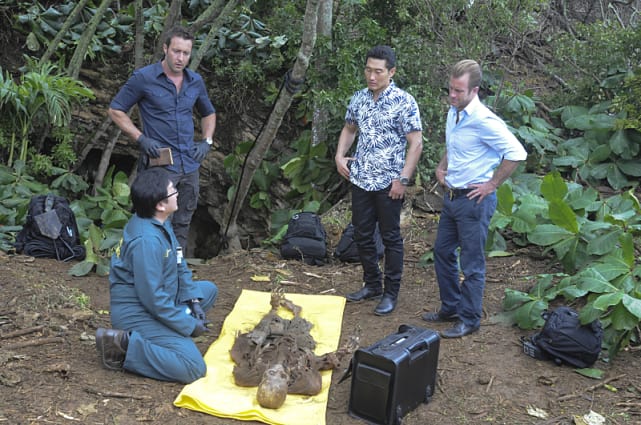 Jerry: Beta had better picture, better sound. But, for some reason the format never caught on with the general public.
Danny: Is that a conspiracy, too?
Jerry: No. Just a basic format war. Not everything's a conspiracy.
Danny: I like you. Why is he here?
2. Quantico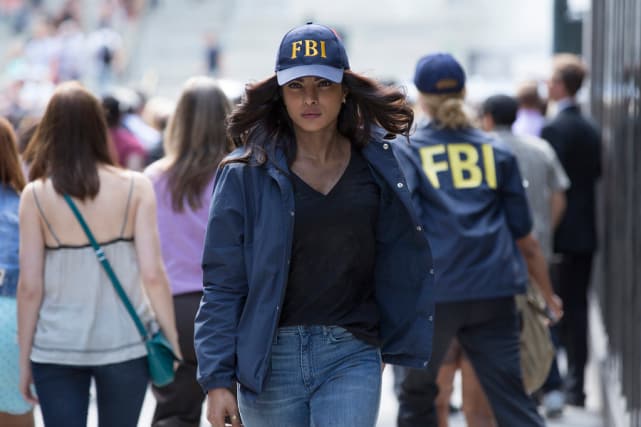 The only thing they could have redacted about him is where he gets his abs sprayed on.

Shelby
3. Doctor Who
In a way, this is why I gave her to you in the first place; to make you see. A friend inside the enemy, the enemy inside the friend. Everyone's a bit of both. Everyone's a hybrid.

Missy
4. Brooklyn Nine-Nine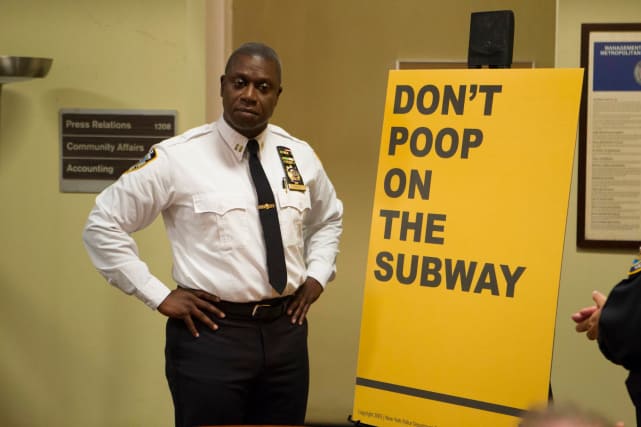 You know my motto sir, chos before hoes. "Chos" woud be chores.


Jake
5. Once Upon a Time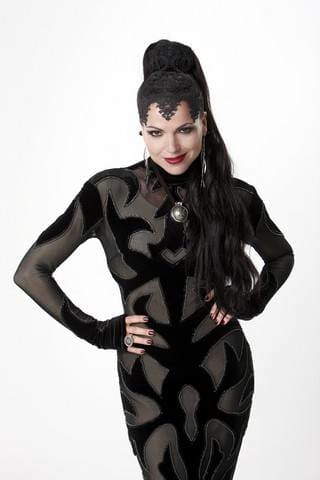 Hook: It needs darkness. You've gone soft.
Regina: You want to see soft? Why don't I use that hook to show you your intestines?

6. Ray Donovan
Ray, faith is the evidence of things not seen. You asked God for forgiveness. That has to be enough. The rest is out of your control. May God grant you pardon and peace. I absolve you of your sins. In the name of The Father and The Son and of The Holy Ghost.

Father Romero
7. Masters of Sex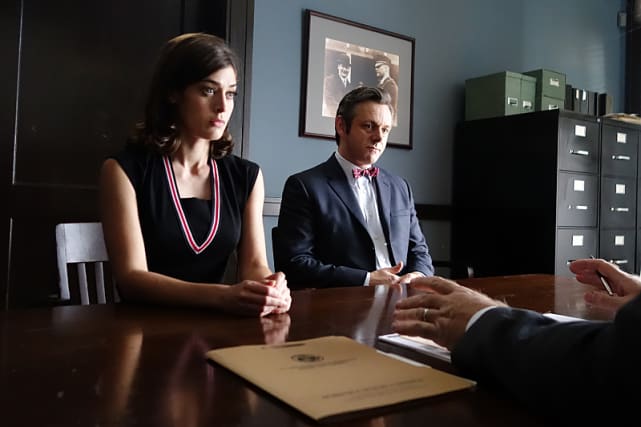 You are the biggest fool that I know, but much to my heart's regret, I am the second biggest fool. Oh you cannot begin to understand the things that I have given up for you, the happiness that I have turned my back on for this family.

Libby
8. The Strain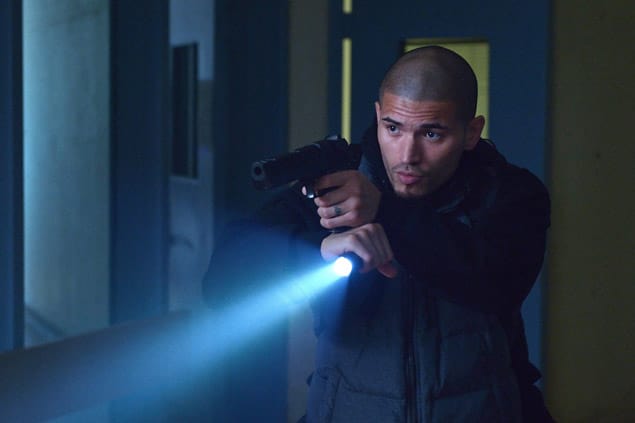 The Master saved your life Eldrtich, as well as hers. Do you not remember this? If you do not provide the funds for the Lumen, you will never get another drop of the white. Oh you thought its effects are permanent. Sorry to disappoint you, if you don't get more soon you shall wither and die.

Eichhorst
9. CSI
Sara: Terrorism.
D.B. Russell: Why do you say that?
Sara: Vegas is terrified.
10. The Last Man on Earth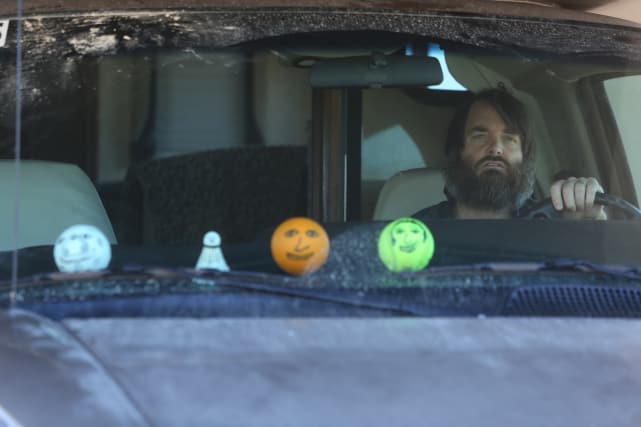 (to herself) Hm. Nice. Could use a little razzmatazz, though. Bam. "Oooh, Carol, where did you get such an expensive T-shirt? In the jewel markets of Monaco?"

Carol
11. Fear the Walking Dead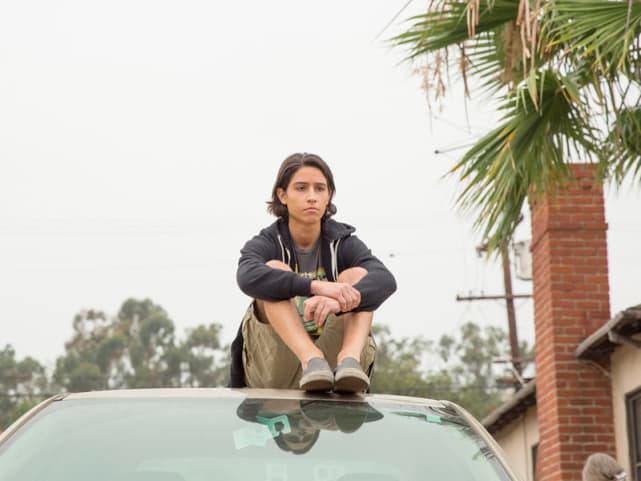 I can do anything I want. I've got guns.

Moyers
12. Family Guy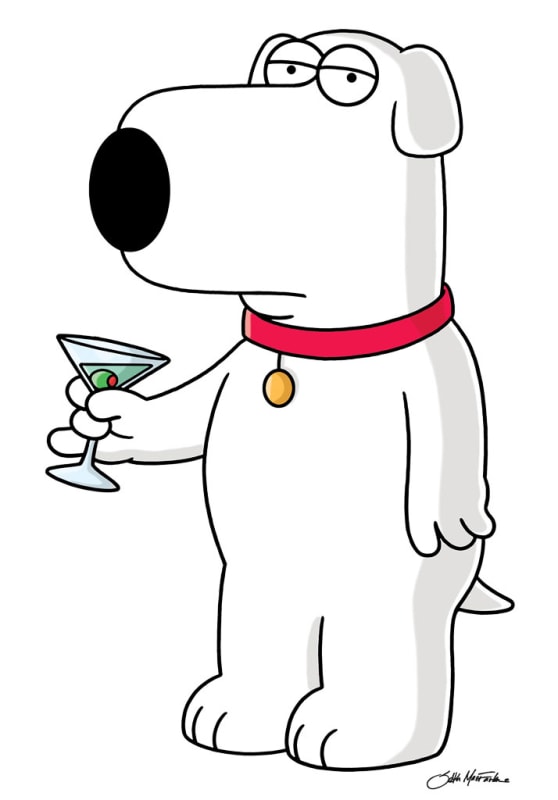 God he must be the coolest fat guy in a train conductor's cap in the world!

Brian (referring to George R. R. Martin)
13. Minority Report
It didn't feel like anything, when I killed Rutledge. And it's not that I'm not processing it. It's just, I've seen 700 murders Vega.

Dash
14. The Muppets
Wouldn't the world be a better place if everyone was a little more like me?

Josh Groban
15. The Grinder
Dean: Let's say you're in a restaurant and Noah Wyle is two tables down. You go into cardiac arrest, you don't think Noah Wyle could step in and help?
Stewart: Yes he could help, by calling a doctor, because he is an actor.
16. The Big Bang Theory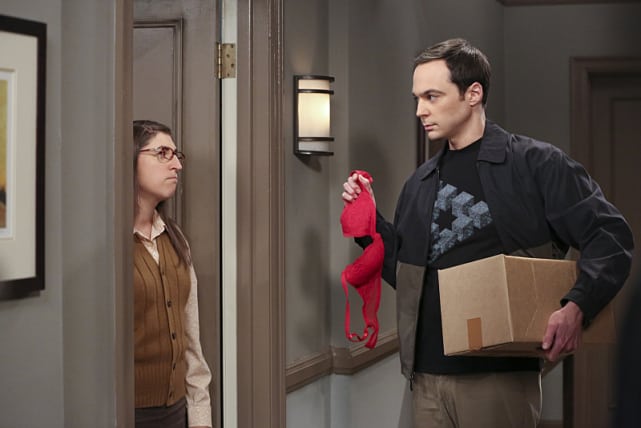 Penny: Sheldon, I can't believe you got us a wedding gift.
Sheldon: I don't know why you're so surprised. I watch movies. I see what people do.
17. Scorpion
I value our relationship. You are a dear friend. Best, Sylvester Dodd. This is sadder than Old Yeller.

Toby
18. Chasing Life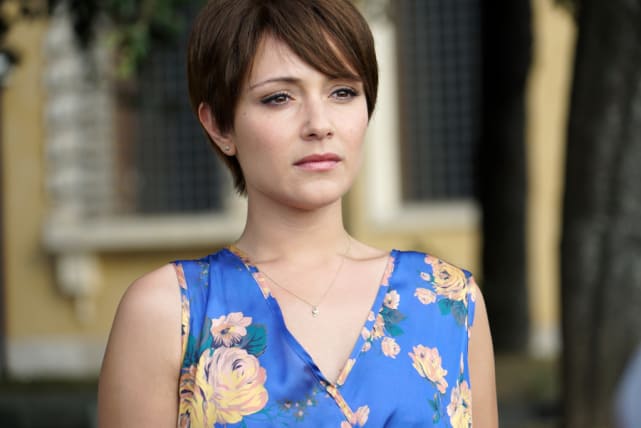 You don't know what it's like to constantly feel like someone's second choice.

Natalie
19. Significant Mother
Lydia: I'm not having a midlife crisis.
Parker: Somebody should tell your shorts that.
20. NCIS: Los Angeles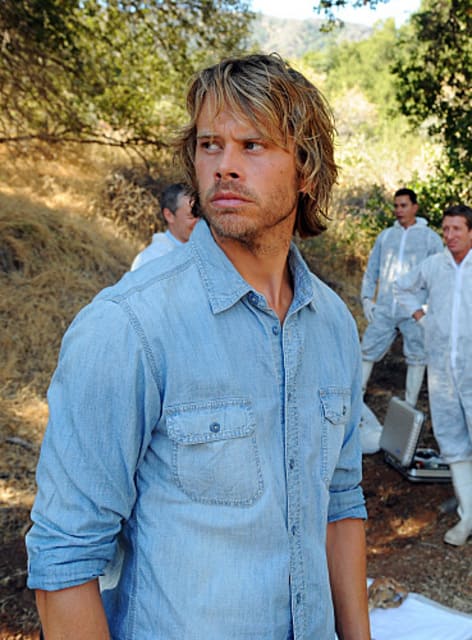 They spent six months digging through my life before I got the job offer to work here. Grade school report cards, interviewing neighbors, polygraphs, they did a full body cavity search...of my life.


Deeks
21. Blindspot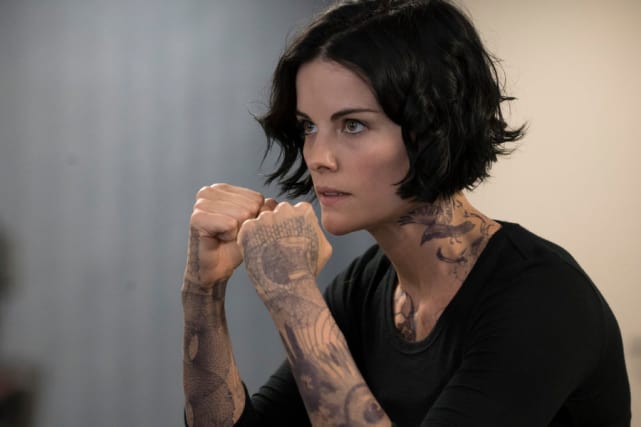 Jane: What if I was a terrible person before all of this?
Kurt: I don't think you were, Jane.
22. Awkward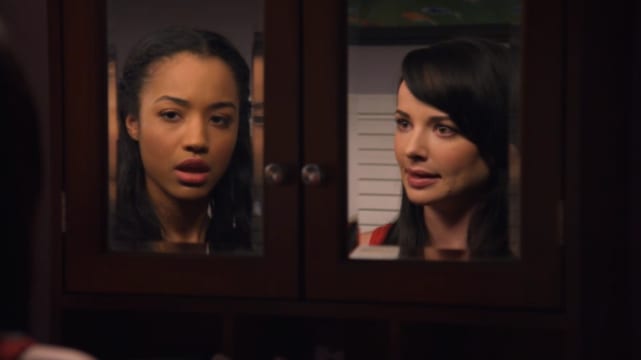 Jenna: Tamara get back here.
Tamara: Take a chill pill, Solange Knowles.
23. Switched at Birth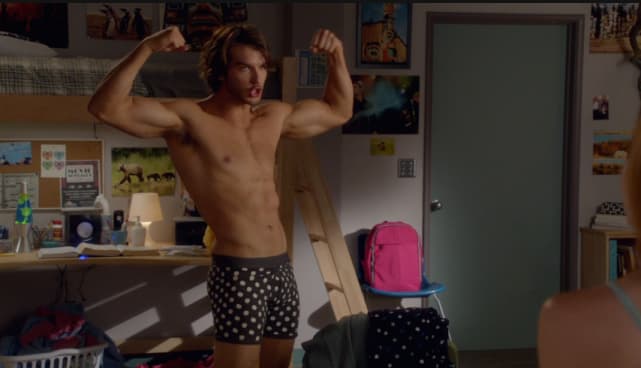 Do you think it's OK that I brought wine? I didn't want to come empty handed, but I don't want your parents to think I'm a booze hound or something.

Mingo
24. Castle
Castle: Do you have any idea how worried I was?
Beckett: Yeah, I do. I was gone for 36 hours. A year ago you were gone for eight weeks.
25. Public Morals
Jesus, listen to me. Sound like some old woman, rattling her beads and moaning about her life. Good God.

Joe Patton
26. NCIS
Mitchell: I've been chasing Long for two years. I'm still standing here with empty pockets.
Gibbs: You asked for my help. We're going to see this through, whatever it takes. I don't forget my debts, Mitch. I owe you.
27. Scream Queens
Look, Chanel, I'm going to be honest with you. I'm sort of over this whole "serial murderer" thing that's going on right now. Last night, I had an amazing threesome with Roger and Dodger, and I realized that I'd rather focus my attention this semester on getting spit-roasted by hot golf frat twins than help you figure out who's murdering a bunch of dumb gashes!

Chanel #5
28. The Bastard Executioner
Milus: Brattle! This is our mother's milk, this is what we are. What we know.
Wilkin: I'm not a man who does this.
29. Limitless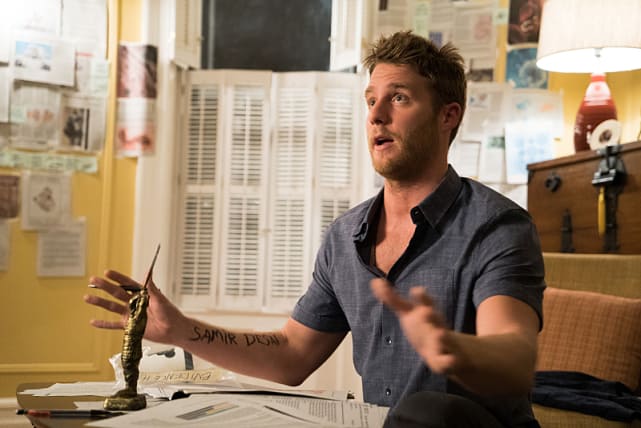 He defines himself in opposition to institutions. I know the mindset, I raised teenagers.

Naz
30. NCIS: New Orleans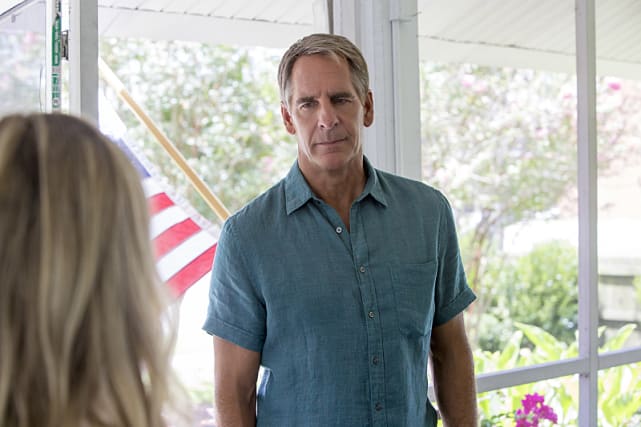 LaSalle: SEALs operate at a higher level of distrust. Sorta like Fight Club.
Percy: Oh, like the first rule of SEALs, don't talk about SEALs?
31. Agents of S.H.I.E.L.D.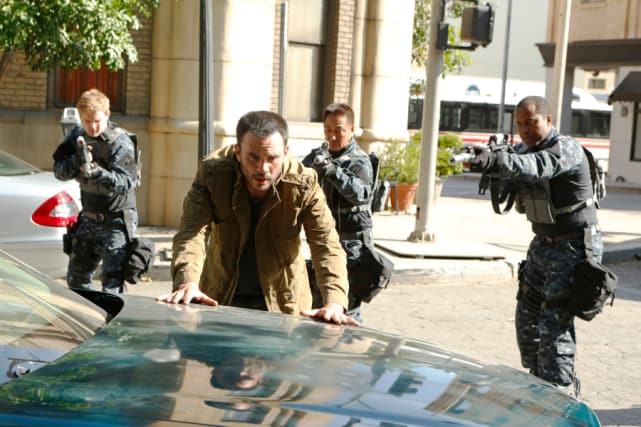 Coulson: Daisy damn it, hard for us to get used to, huh?
Mack/Hunter: Ah, no, just you.
32. Bones
You told me my husband was dead. Angry doesn't begin to cover it.

Brennan
33. Empire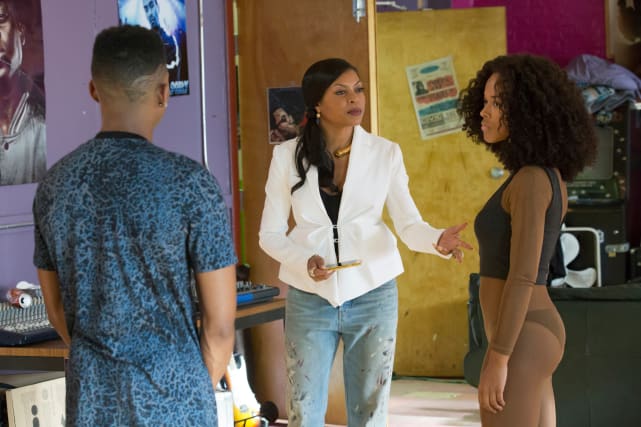 Let me tell you something ho, if it weren't for women like me, bitches like you would spend a lifetime on your knees. Or underneath my twenty year old son.

Cookie [to Anika]
34. Rosewood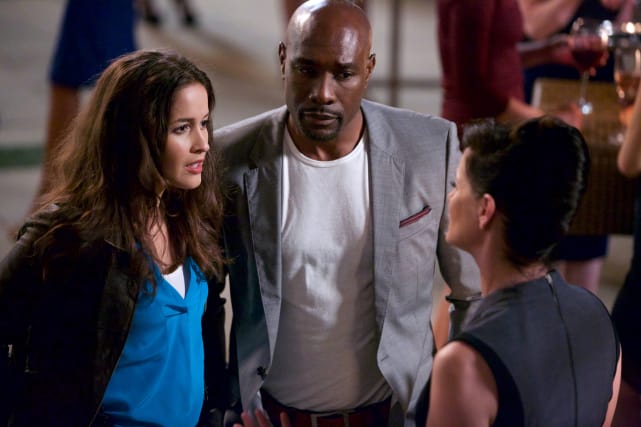 Everything's free, until it's not.

Rosewood
35. Law & Order: SVU
That boy goes around dressed like a girl. You should be talking to his parents, not my son.

Darius' Mom
36. Modern Family
What is with you Americans and the foot?

Gloria
Wait! There's more Quotables for Week Ending October 1, 2015! Just click "Next" below:
Next