With three time travel series currently on the air, they're trumped by horror shows, with American Horror Story, The Exorcist, Scream Queens, From Dusk Till Dawn, Scream and Ash vs. Evil Dead all making a showing this week.
The CW schedule filled up with returning favorites including Jane the Virgin and The Vampire Diaries (for its final season!), but it was quotes from Scorpion and Bull that really made an impact.
Read on and share your thoughts!
1. Scorpion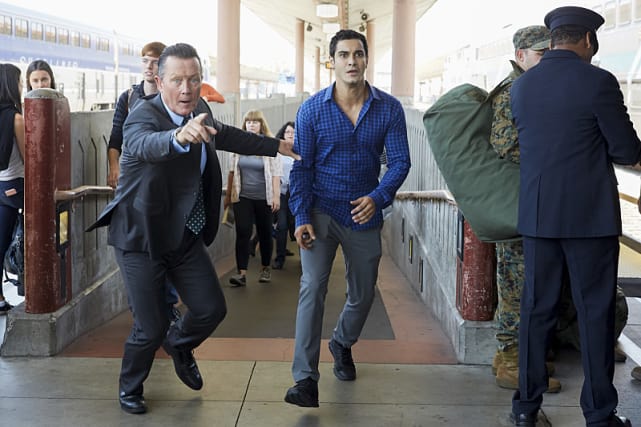 The water doesn't lie still, but the water still lies. Add fifty and your answer will be revealed.

Collins
2. Bull
Callisto isn't a who. Callisto is a where, geographically situated in west Texas, population 25,000, but in the legal world it's located somewhere between the sixth and seventh circles of Hell.


Bull
3. Jane the Virgin
Jane: We talked about who would take out the trash and when we would have another baby, not what I should do if there was a bullet near his spine. I don't know what the right answer is.
Alba: There isn't a right answer. Only what Michael would do. And you are his wife. You know him better than anyone.
4. Ash vs. Evil Dead
You're the one that grew up your entire life looking for that book and you never found it. Me on the other hand, can't fart without tripping over that thing, and I fart a lot!

Ash
5. Shameless
Frank: God is handing me a do-over. New Ian, new Lip, new Debbie.
New Debbie: I'm a boy.
Frank: You need a haircut, Debs.
6. From Dusk Till Dawn
The way I see it, you gotta find something worth fighting for in this life, and I have, me.

Seth
Wait! There's more Quotables for Week Ending October 21, 2016! Just click "Next" below:
Next