With three time travel series currently on the air, they're trumped by horror shows, with American Horror Story, The Exorcist, Scream Queens, From Dusk Till Dawn, Scream and Ash vs. Evil Dead all making a showing this week.
The CW schedule filled up with returning favorites including Jane the Virgin and The Vampire Diaries (for its final season!), but it was quotes from Scorpion and Bull that really made an impact.
Read on and share your thoughts!
1. Scorpion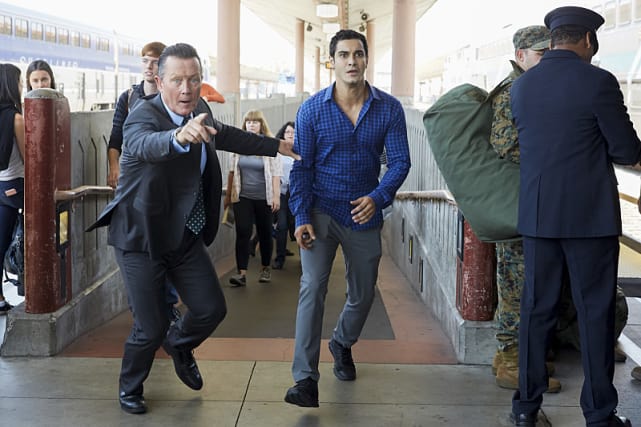 The water doesn't lie still, but the water still lies. Add fifty and your answer will be revealed.

Collins
2. Bull
Callisto isn't a who. Callisto is a where, geographically situated in west Texas, population 25,000, but in the legal world it's located somewhere between the sixth and seventh circles of Hell.


Bull
3. Jane the Virgin
Jane: We talked about who would take out the trash and when we would have another baby, not what I should do if there was a bullet near his spine. I don't know what the right answer is.
Alba: There isn't a right answer. Only what Michael would do. And you are his wife. You know him better than anyone.
4. Ash vs. Evil Dead
You're the one that grew up your entire life looking for that book and you never found it. Me on the other hand, can't fart without tripping over that thing, and I fart a lot!

Ash
5. Shameless
Frank: God is handing me a do-over. New Ian, new Lip, new Debbie.
New Debbie: I'm a boy.
Frank: You need a haircut, Debs.
6. From Dusk Till Dawn
The way I see it, you gotta find something worth fighting for in this life, and I have, me.

Seth
7. Westworld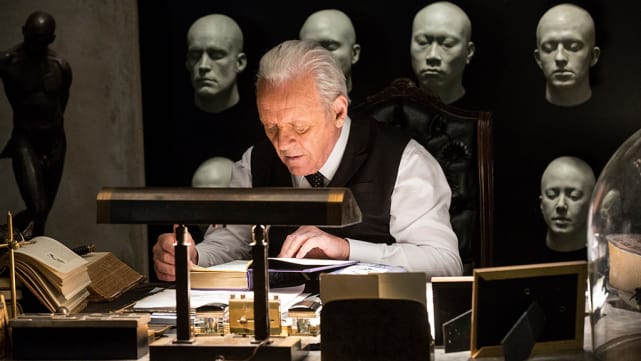 There aren't two versions of me. There's only one. And I think when I discover who I am, I'll be free.

Dolores
8. Once Upon A Time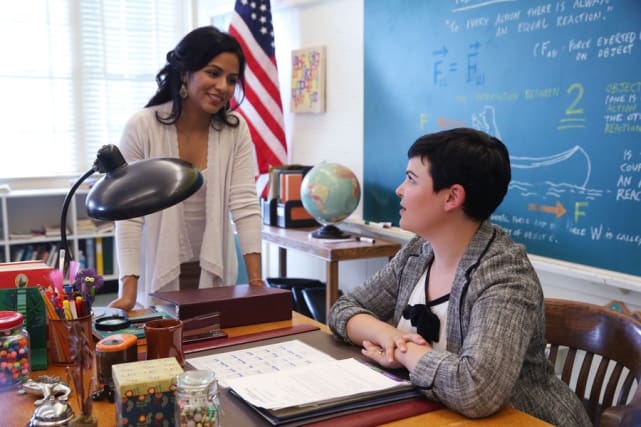 Belle: You can't just lock me in a case like one of your objects!
Gold: Apparently I can, and one day you'll thank me for it.
9. NCIS: Los Angeles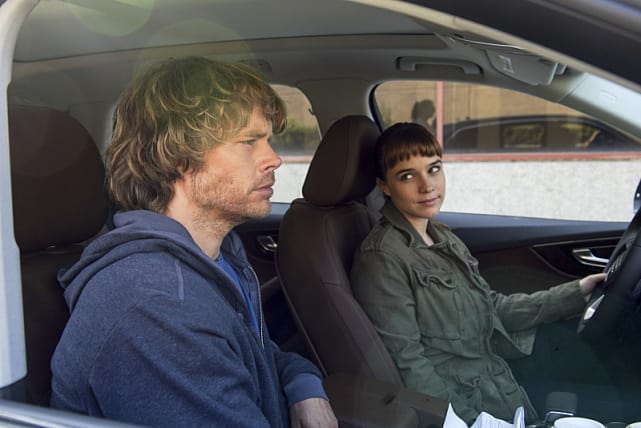 Nell: She said 'Honey Badger don't mess around.'
Sam: What the hell does that mean?
Nell: I was afraid to ask.
10. Quantico
Alex: Ryan came up with the name. I thought it was cute.
Shelby: Cute? You gave a group of deadly insurgents a nickname.
Alex: It's better than rogue faction.
11. Secrets & Lies
Eric: One day I came home and she was in my apartment.
Amanda: Boiling a rabbit?
12. Masters of Sex
I wasn't sad anymore 'cause when I turned around you and our baby girl were standing there. That's when I knew how happy I was. How happy we're gonna be. Just me, you, and sweat pea... a family. Aren't we lucky?

Helen
13. Madam Secretary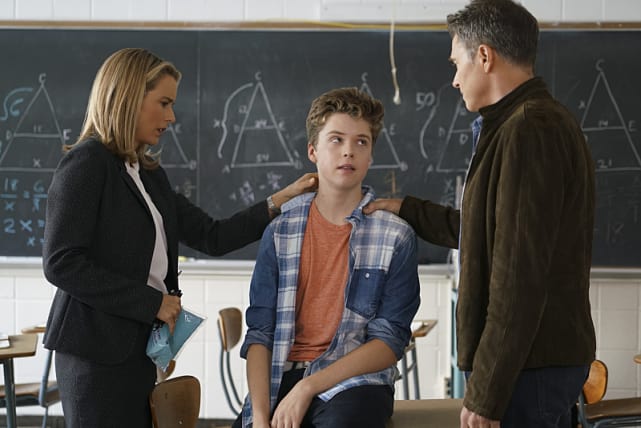 Elizabeth: Where is Nadine?
Blake: She is on the phone in her office, ma'am. She waved me off like a thirsty fan boy when I tried to wrangle her.
Daisy: Does feel 20% less austere in here.
14. The Last Man on Earth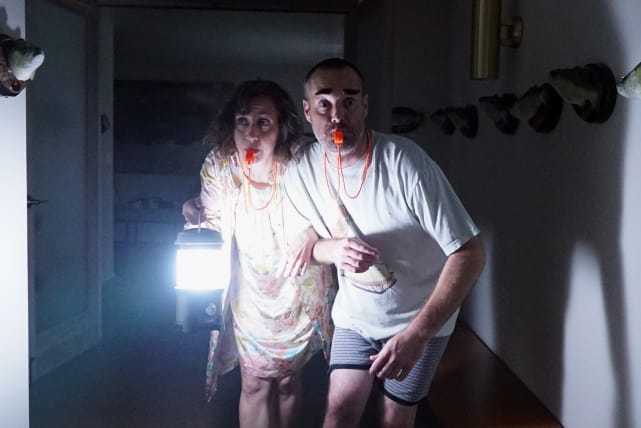 He's a very fearful person... and he eats cat food.

Lewis
15. This Is Us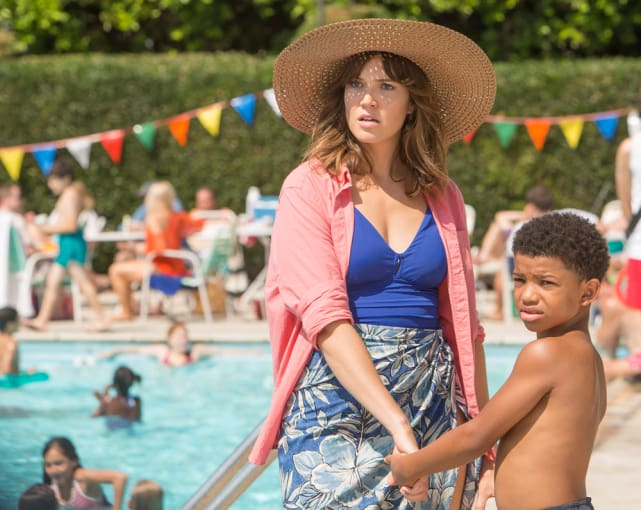 Kevin: I almost drowned! Do you even care? I tried to get to the deep end, but you never watch me me. Don't touch me!
Jack: Watch yourself, pal!
Kevin: You're so busy making sure that Kate's not eating too much and Randall's not too adopted, and meanwhile where's Kevin? Oh. Guess what? He's dead!
16. Gotham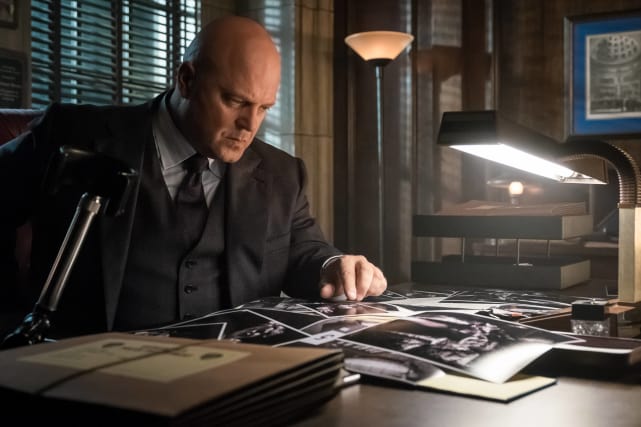 Lucius: You are insane.
Nygma: I was insane. I have a certificate.
17. The Big Bang Theory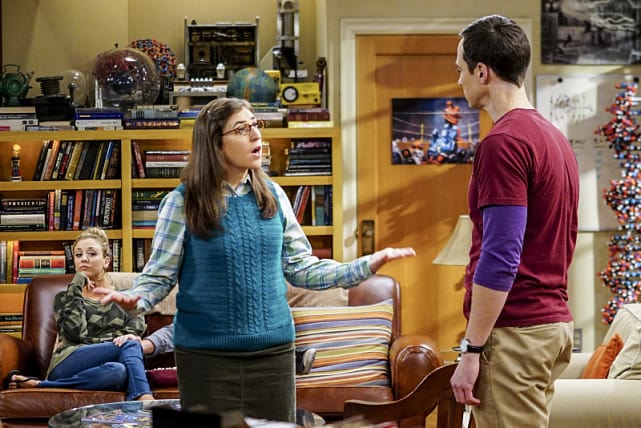 When we're sleeping, she breathes on me. One night it got so bad I almost grabbed Toto and headed to the storm cellar.

Sheldon
18. Supergirl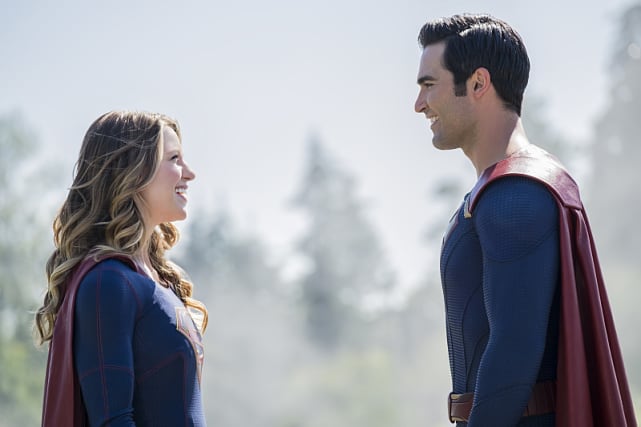 I'm sorry. Team Krypton was just having #toomuchfun.

Kara
19. Lucifer
You're in luck, detective. If this home's the site of a recent massacre, you may well be in an excellent negotiating position.

Lucifer
20. Timeless
Anthony is the victim here, he was kidnapped. He doesn't need us questioning his loyalty; he needs us to save him.

Rufus
21. Frequency
Raimy: You know it's not called babysitting when it's your own kid, right?
Frank: Oh, really? I must have missed that in the book on parenting you wrote.
22. The Flash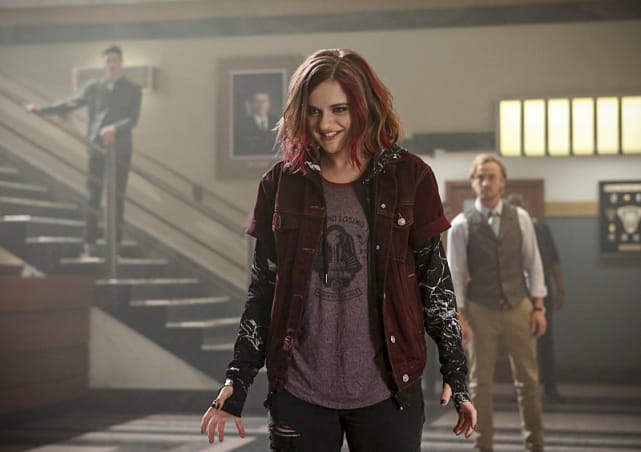 Harry: So when did you do it? After we returned to Earth-2?
Barry: Look, *Harry*, only a couple things are different.
Harry: Oh, I'm sure. NOT.
Cisco: Really? You guys are doing "not" on Earth-2 now?
Jesse: No. That's all him.
23. Scream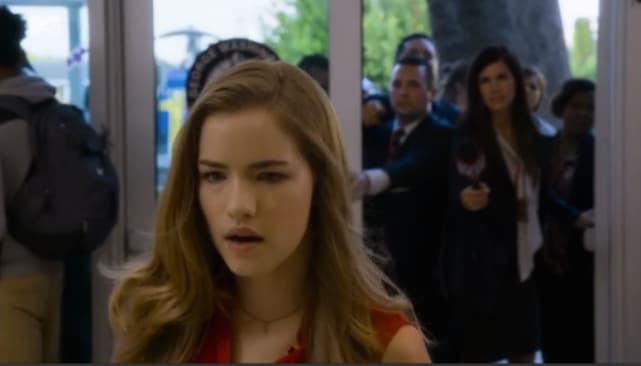 Billie: Can I help you?
Jeremy: I hope so. We're looking for Billie, the estate's caretaker?
Billie: That'd be me. Not what you were expecting?
Noah: I was expecting crazy Ralph from Friday the 13th so nope, definitely not.

24. Agents of SHIELD
May: Killed. By Radcliffe.
Radcliffe: All for a good cause!
25. NCIS: New Orleans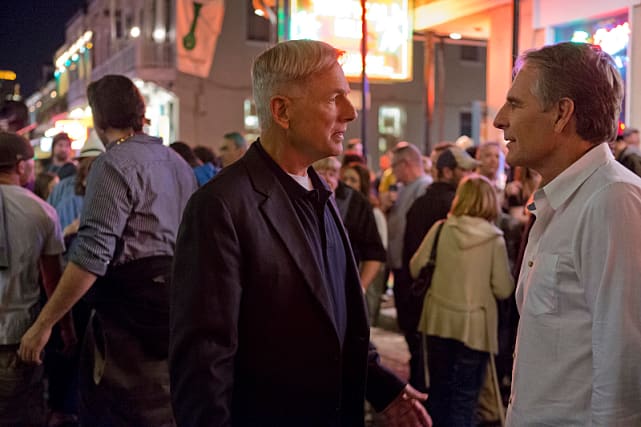 Mom, I work at a crime lab, not a coffee shop.

Sebastian
26. Scream Queens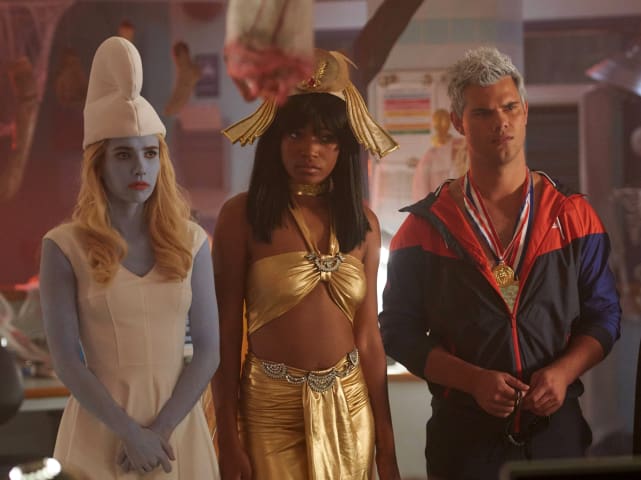 Chad Radwell, I promise to honor your death by dressing up on Halloween as Mrs. Chad Radwell and finding out who killed you. And if I die trying, I will meet you up in heaven, baby boy, at one of them no-tell motels and do whatever you want with all of this.

Denise
27. NCIS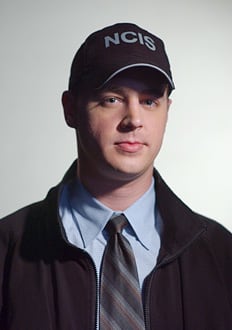 Well, we don't have a firm date yet, but we plan on saving money on the invitations just by telling Bishop, and everyone will show!

McGee [on his wedding]
28. Chicago Fire
Casey: This guy can't take no for an answer.
Dawson: That's what the decline button is for.
29. Lethal Weapon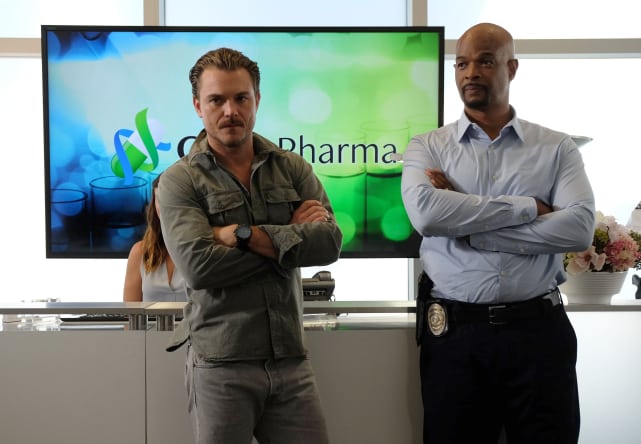 Dr. Cahill: Did you just admit you know when you do something crazy?
Riggs: It's what makes it fun.
30. Younger
Liza: Hey, I thought you wanted to Netflix and chill tonight.
Josh: Babe, you know that means sex, right?
31. Blindspot
I'm a prisoner of the Bulgarian government...I'm a freakin' patsy!

Winter
32. American Horror Story: Roanoke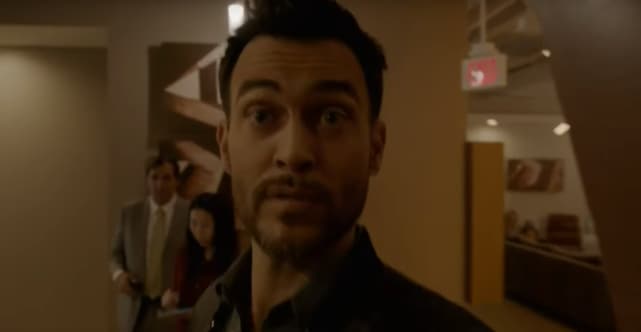 Sid: "Return to Roanoke: Three Days in Hell." I'm gonna bring everybody who lived in that house, and the actors who played them on the show, and put them together in that house again. Only this time, hidden cameras recording everything.
33. Arrow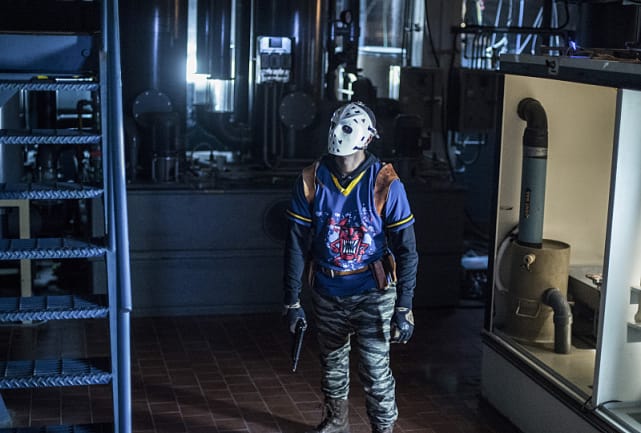 If Samson is building an army, then I'm going to need mine.

Oliver
34. Legends of Tomorrow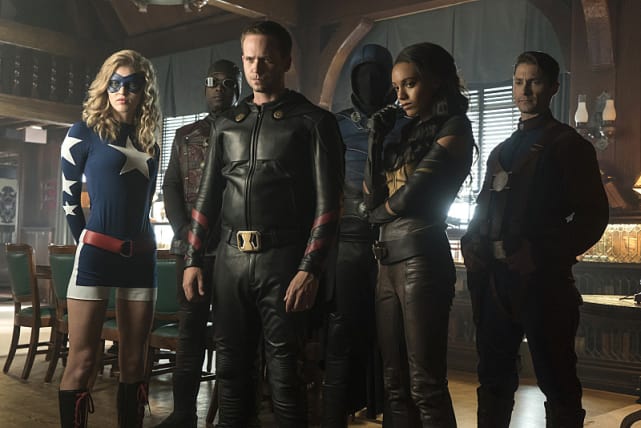 Stein: With all due respect, Raymond, I think there's a reason Mr. Tyler just naturally assumed I was in charge.
Jax: Yeah, because Mr. Tyler is from 1942, and you're some old white dude.
35. Grey's Anatomy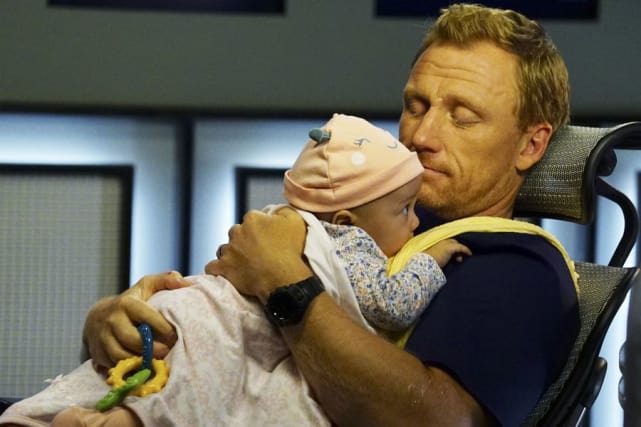 Alex: C'mon it's freaking fall already.
Meredith: It's global warming already.
36. Supernatural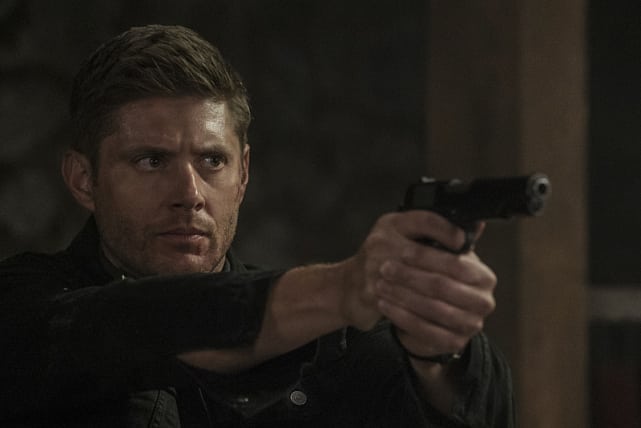 Dean: I can't believe you talked me into this.
Mary: I'm your mother, you have to do what I say.
Wait! There's more Quotables for Week Ending October 21, 2016! Just click "Next" below:
Next