American Horror Story: Hotel made its entrance on the scene this week to scare up viewers in time for Halloween and The Strain made its final curtain call until 2016.
Many other shows graced the airwaves leaving great words of wisdom in their wake. Scroll through the slideshows and discover what your favorite characters were saying.
1. Quantico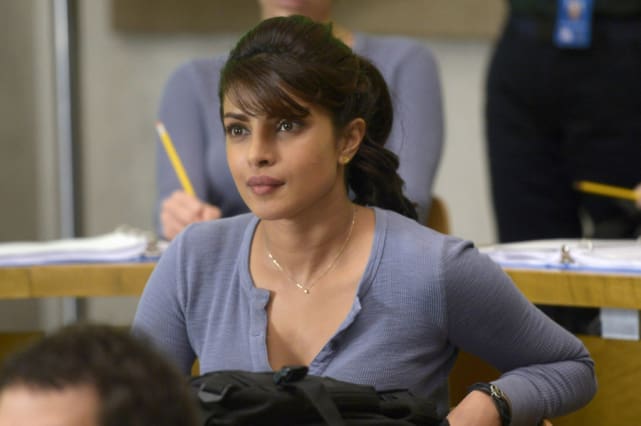 The bureau's job is not to clean up tragedies. It's to prevent them from happening in the first place.

Liam
2. Gotham
See, there's this guy, dad. he believes in me. He thinks I'm going to be a star.

Jerome
3. The Good Wife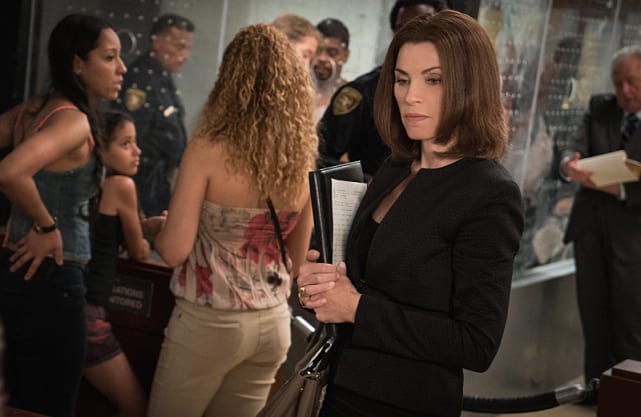 She tried to steal an election, where else would she go?

Luca Quinn
4. Blue Bloods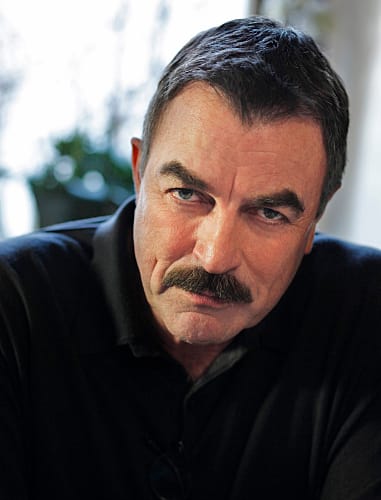 Mayor Poole: Who are you trying to protect?
Frank: Nobody in particular, just the standards of this office.
5. Doctor Who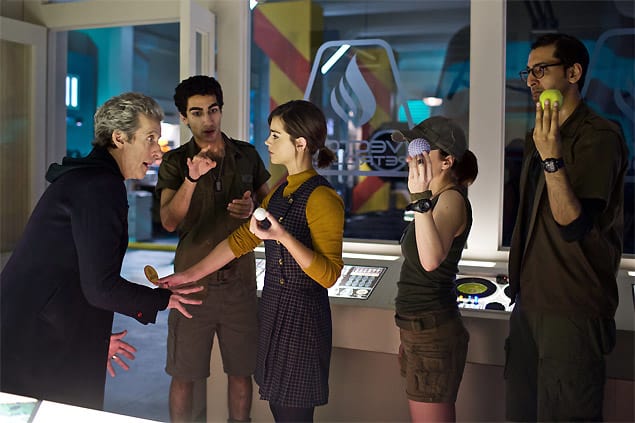 The Doctor: They're ghosts! Yeah, ghosts.
Clara: You said there was no such thing. You actually poo-pooed the ghost theory.
6. The Strain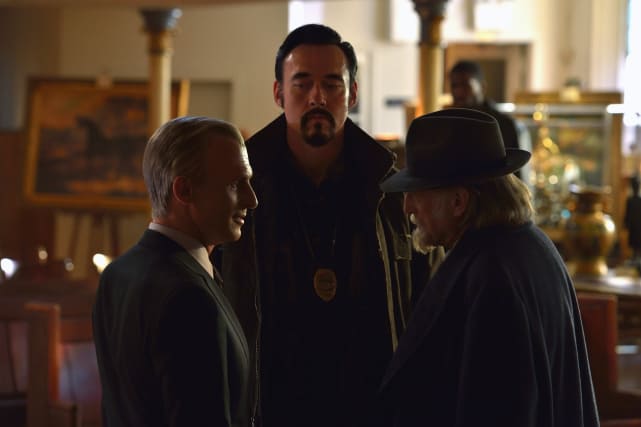 Today you fight for one tribe; humankind. It no longer matters what color you wear. What color your skin is. All that matters, is the color of your blood. Red versus white.

Quinlan
7. Brooklyn Nine-Nine
I've been asked to deliver a toast here after the funeral. A message of hope. This is what I have so far. "PAIN." That's it.

Holt
8. Once Upon a Time
Snow Queen, Pan, Trio of Terror. We can handle villains like that but Emma. She knows how we beat bad guys. Heck, she beat most of them for us.

Grumpy
9. Blood & Oil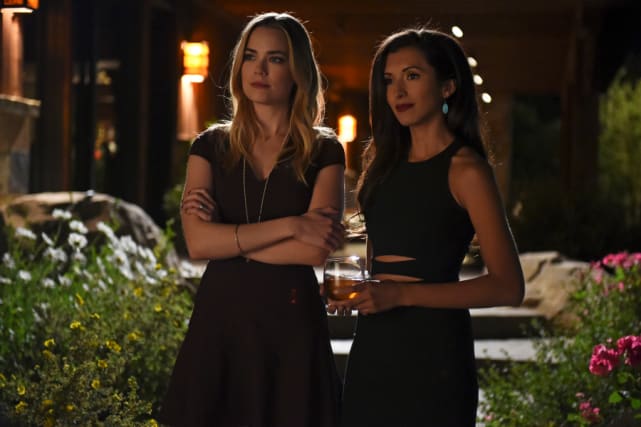 I survived the eighties. I can survive this.

Hap
10. The Last Man on Earth
Phil: I just wanna be a better man for you, Carol.
Carol: And I wanna be a better man for you.
Phil: Hey... you already were a better man. And you're the man I wanna kiss for the rest of my life.
11. Family Guy
Tom Cruise: Nobody walks away from tiny Tom Cruise.
Stewie: Yeah, except for all three of your wives.
12. Homeland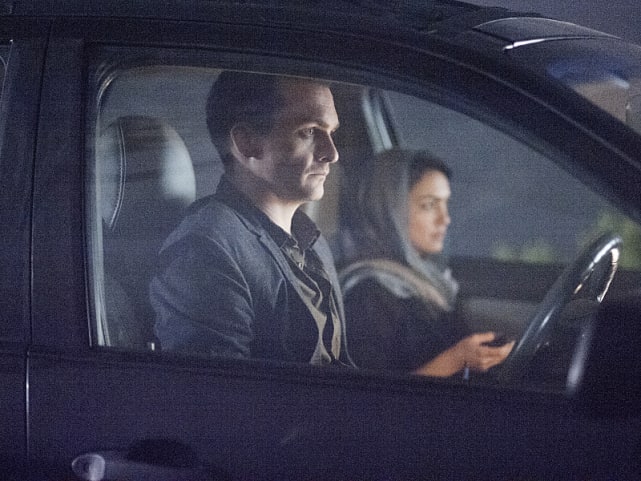 They call it the end times. What do you think the beheadings are about? The crucifixions in diya heifer and the revival of slavery. You think they make this shit up? It's all in the book. Their fuckin' book. The only book they ever read. They read it all the time, they never stop. They're there for one reason and one reason only, to dir for the caliphate and usher in a world without infidels. That's their strategy, and it's been that way since the seventh century, so do you really think that a few special forces teams are going to put a dent in that?

Quinn
13. The Leftovers
Kevin: So, are we early?
John: Right on time.
Kevin: I thought this was a birthday party.
John: It is. We don't have any friends.
14. The Big Bang Theory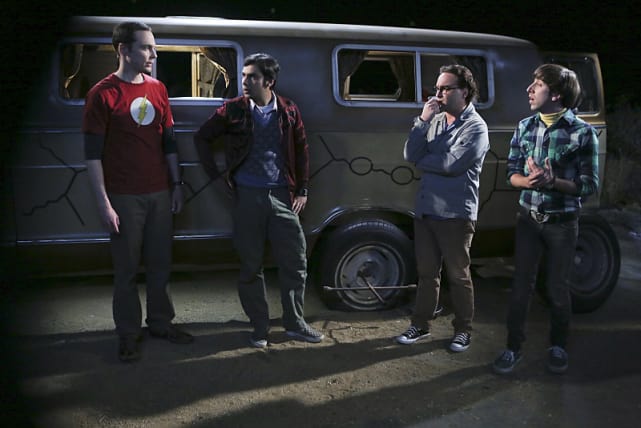 Amy got her ears pierced, she broke up with Sheldon, and she made us eat penis cookies.

Penny
15. Scorpion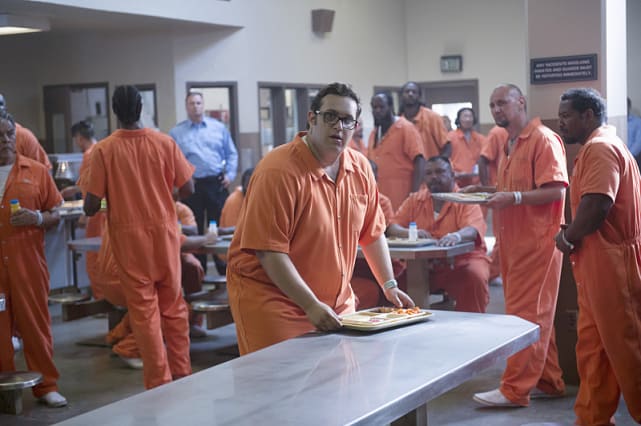 Paige: Ralph, why are you doing someone's homework for them?
Ralph: To avoid injury.
Sylvester: That's a good reason
16. The Flash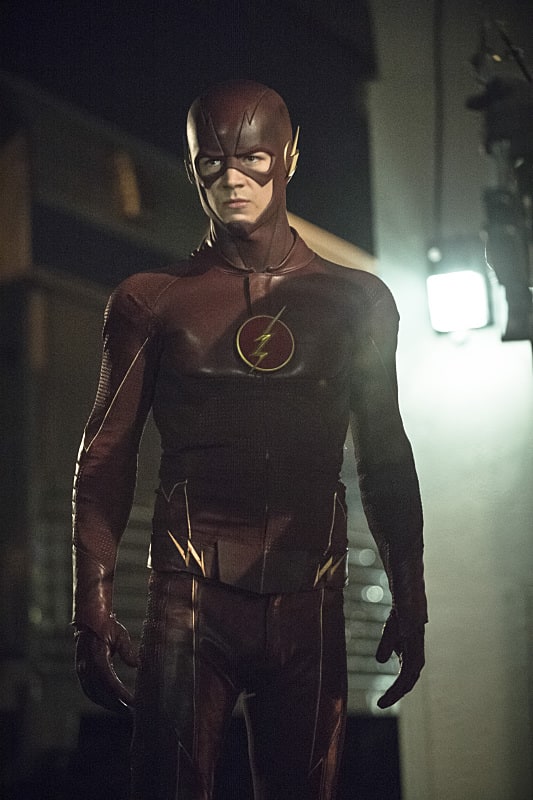 Henry: Do you think...can you be all that you are becoming with me here?
Barry: You're the only family I have left.
Henry: Well, that's not really true. Don't you have another family in this room? They need your help, too, Barry. When you need me, I will be here. But right now Central City doesn't need you to be Henry Allen's son, it needs you to be The Flash. My Kid, the superhero. I have to go. I need you to tell me that it's OK.
17. Castle
You're indoors and it's dark. Take off the sunglasses. You look stupid.

Castle
18. Awkward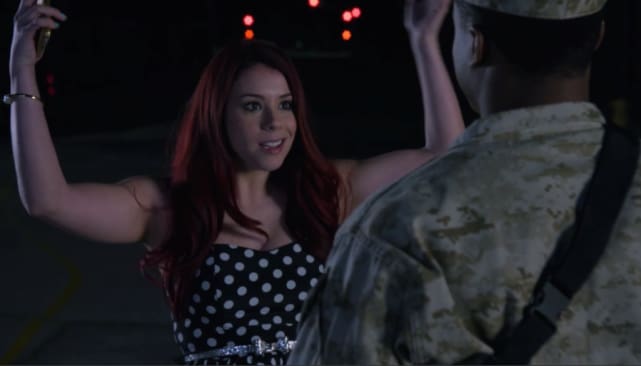 What if Adam was Mr. Big and I just let him go?

Tamara
19. Significant Mother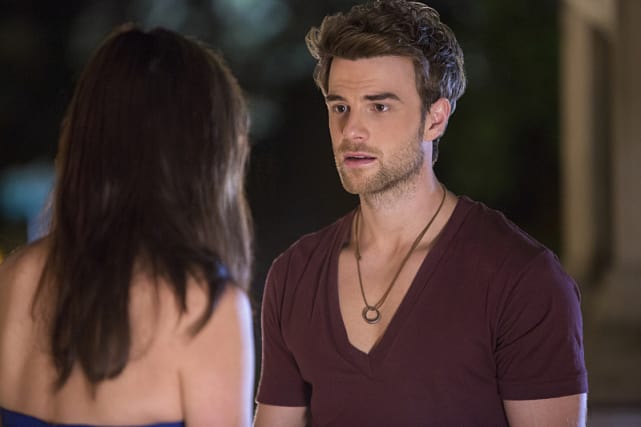 Jimmy: I can't breathe.
Atticus: Unbutton your tiny shirt.
20. The Muppets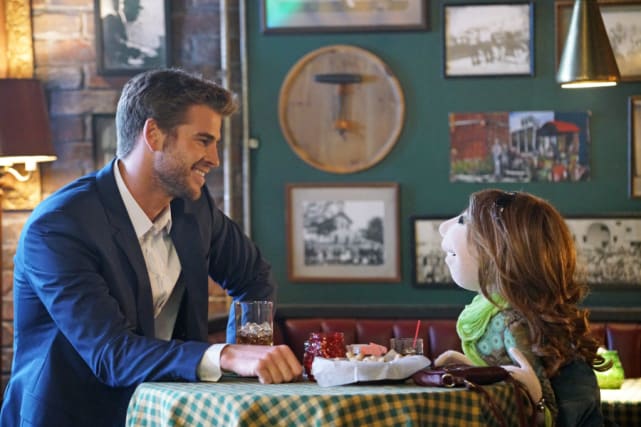 Fozzie: I knew you wouldn't approve it so I went over your head.
Kermit: I'm the boss.
Fozzie: Oh that's right. So I went behind your back.
21. Minority Report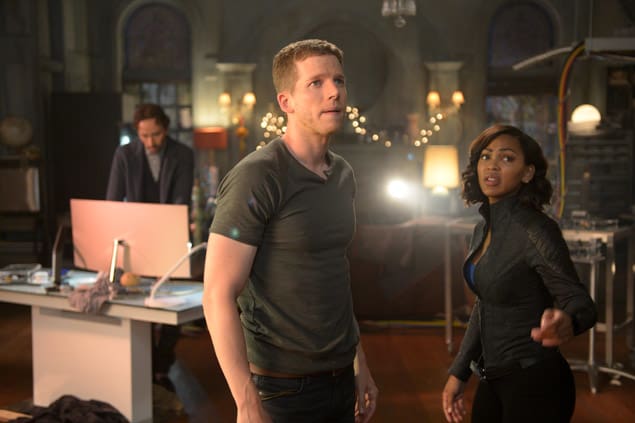 Blake: Laura, this is gonna be big. Maybe as big as PreCrime.
Vega: PreCrime failed, catastrophically.
Blake: And before that it saved thousands.
22. Public Morals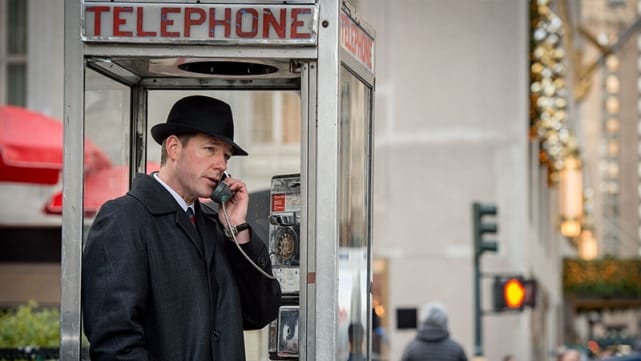 But then again, we are not dealing with highly intelligent individuals, are we? We're dealing with irrational, impulsive, usually completely shitfaced drunken lunatics.

Terry Muldoon
23. iZombie
Blaine: Somewhere out there, Major Lillywhite, the most presciently named zombie of all time, roams the earth.
Liv: Whitey Shamblemore begs to differ.
24. NCIS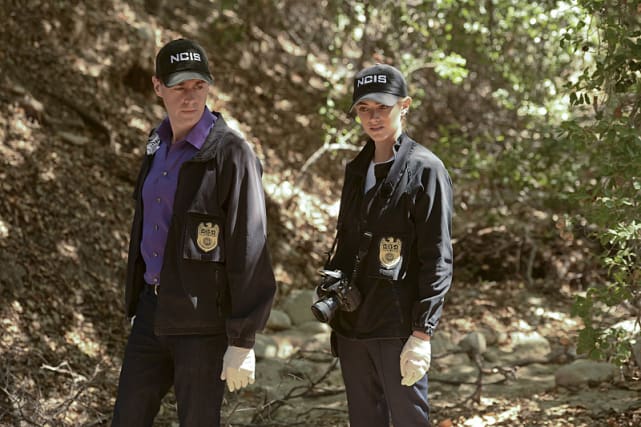 Tony: One other question, I know you're an expert in English history. And I was just wondering, have you ever heard of Archibald Drummond, the 17th Earl of Trent?
Ducky: The Earl of Trent. No, I can't say I have. Why?
Tony: I was just wondering. Thanks.
25. Scream Queens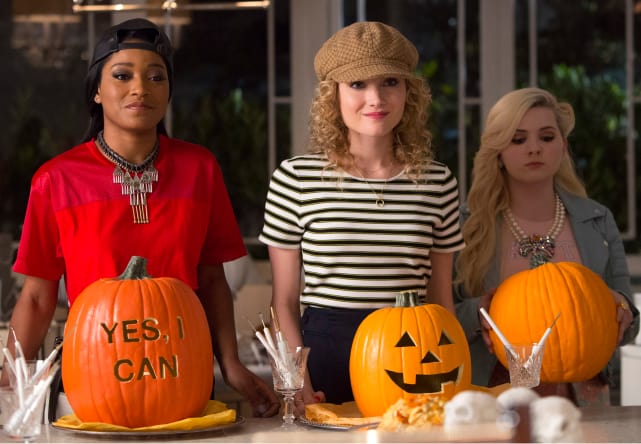 Listen, there are real bodies of real dead people. And there's a guy in an ice cream cone nailed to the wall, bless his heart. Please send help! Sweet baby Jesus.

Zayday
26. NCIS: New Orleans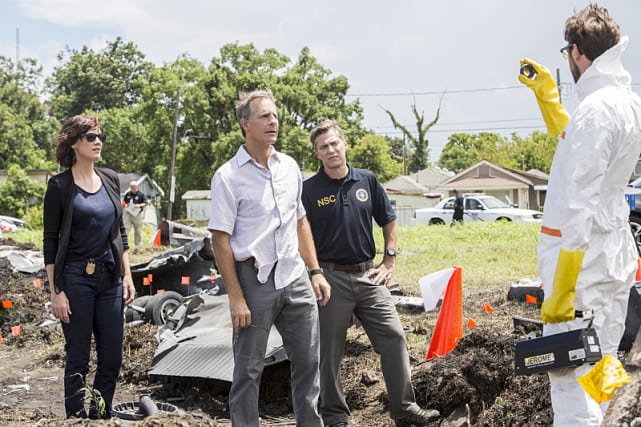 Brody: You know, if Garrett was a guy, would people be questioning her?
Percy: No way! If you're pretty, you slept your way to the top. If you're smart and ambitious, you're a bitch.
27. Limitless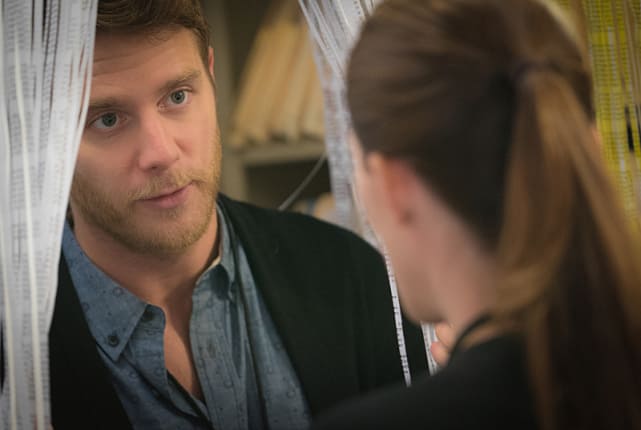 If you ever do bump into the one that got away, I highly recommend doing it while you're on NZT.

Brian
28. The Bastard Executioner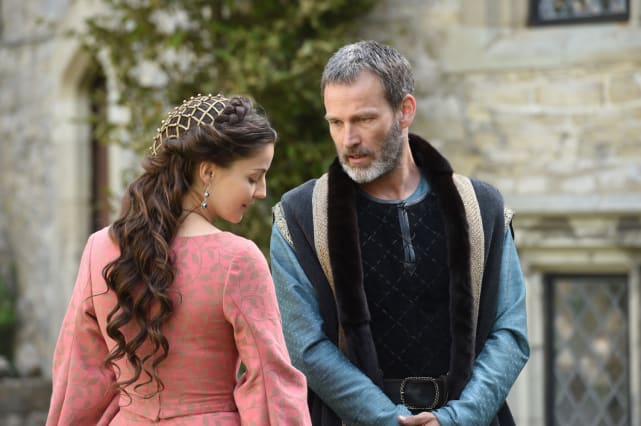 Do you ever feel like you're living the life of another? That God intended you to be someone else. Not greater or with more prestige but... truer.

Lady Love
29. Arrow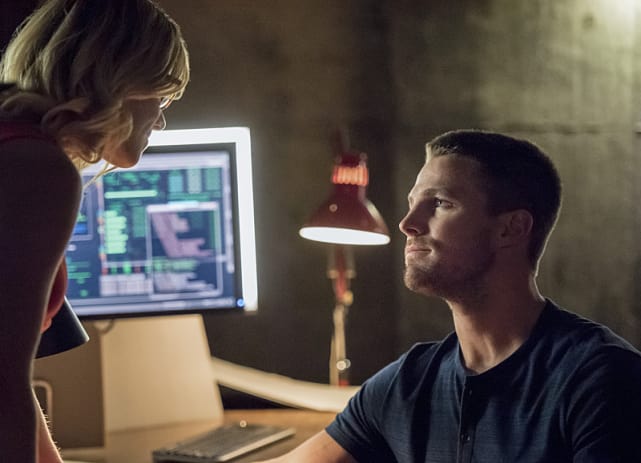 Thea's been living with Laurel for the past few months. Ra's stabbed her right over there. We can get a rug.

Oliver
30. Agents of SHIELD
Randolph: You're different now, you know that?
Couslon: One must accommodate the times or things get messy.
Randolph: What's with the hand?
Couslon: Things got messy.
31. Empire
Andre: So why'd Dad ask us here, Jamal? So he can kill us all together, instead of having to do it one at a time?
Cookie: Same reason why we're all here. To keep our enemies close.
32. American Horror Story: Hotel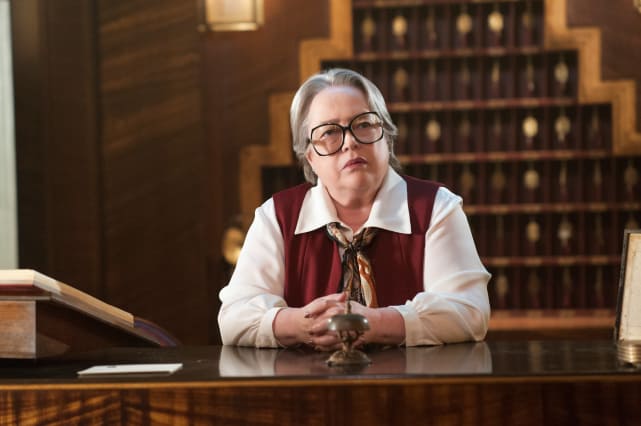 We can do this the easy way, or the hard way, but I'm not leaving until you get all your vitamins and minerals.

Iris
33. Hawaii Five-0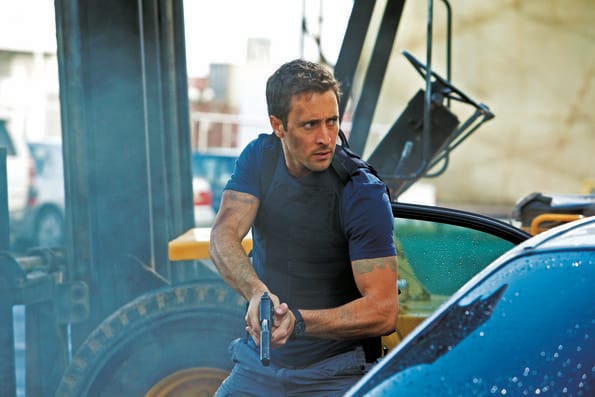 Steve: Sometimes when you speak, when your mouth opens and you speak, all I hear is "wa-wa-wa-wa." It's like I'm in a Charlie Brown cartoon only you're Linus, with better hair.
Danny: Why do I got to be Linus?
34. Modern Family
Mitchell: That was a take-out menu.
Earl: I don't want that man to know where I eat.
35. Law & Order: SVU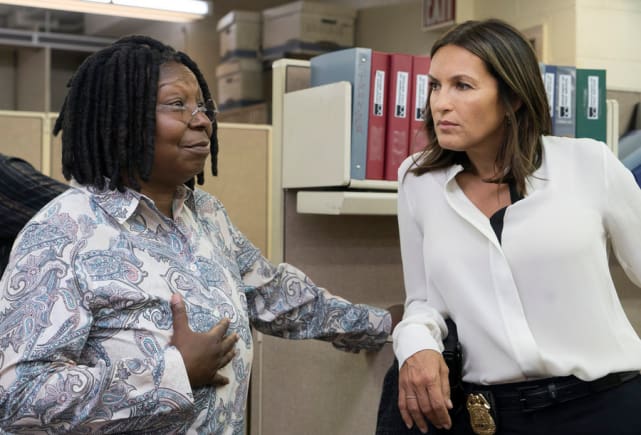 God himself could not do this job. You wanna judge me? You wouldn't last an hour in my world.

Grayson
36. The Mysteries of Laura
Are you kidding me?! Seven dollars for a box of crackers. Do you have a layaway program?

Laura
Wait! There's more Quotables for Week Ending October 8, 2015.! Just click "Next" below:
Next