Where is the love?!
That's what we're asking, as we slide into Valentine's Day weekend with nary a single quote about the gooey stuff to be found.
Bah humbug! Well, wrong holiday, but you get the idea.
To find out what else was hanging around this week, scroll through the slideshow!
1. Grey's Anatomy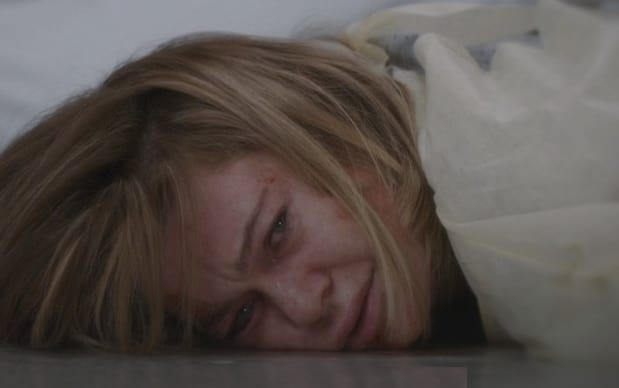 Forgiveness is a powerful thing, Meredith. Not only to make the other person to feel good, but to heal you. Forgive her for not being Derek.

Richard
2. How To Get Away with Murder
Asher: My Dad didn't kill himself. The police say he did, but I think someone killed him and covered it up. Happens all the time.
Oliver: It does?
3. Scandal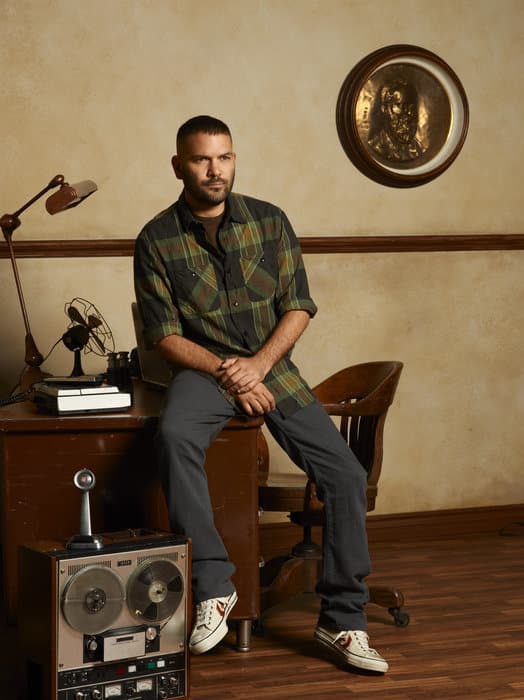 Marcus: She's a...
Huck: Total badass.
Marcus: I was gonna say trailblazer, but yeah, badass works too.
4. The Vampire Diaries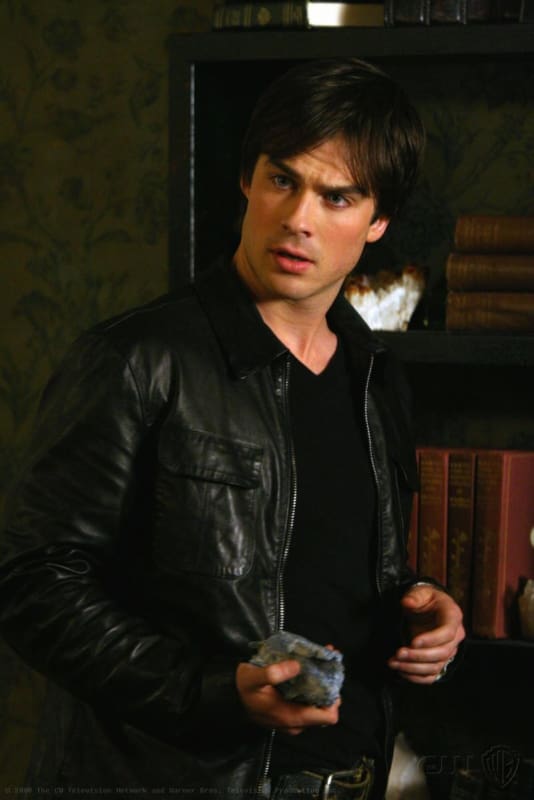 I have no desire to kill Caroline. I mean, not since the last time I tried. I think we can all agree that was a huge misunderstanding.

Damon
5. The Originals
Elijah, I've spent the last 24 hours being so angry at Tristan, at your family, at you, at Jackson even, for always being so brave. But then I realize that I'm not angry, I'm not mad. I'm just guilty. I wanted to blame you, blame anyone. The truth is that my husband died because he loved me, and loving any of us is a death sentence, isn't it?

Hayley
6. Grimm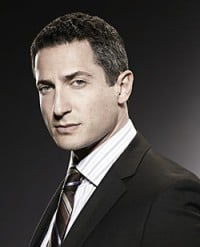 I don't believe in monsters unless they're people. And this one is guilty of murder.

Renard
7. Shameless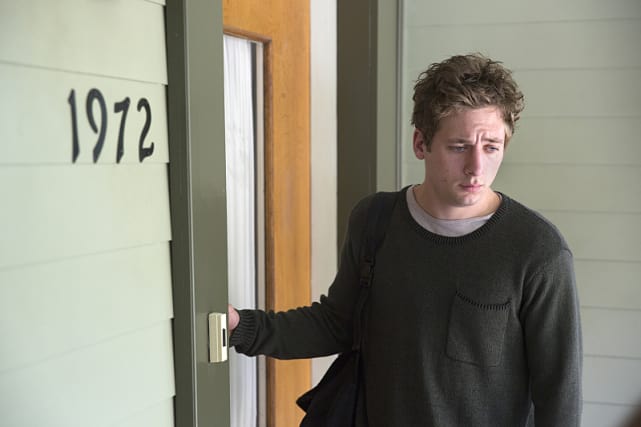 Chuckie, if you want to stay alive, go to school.


Ian
8. Crazy Ex-Girlfriend
You ruined everything you stupid bitch. You ruined everything you stupid, stupid bitch. You're just a lying little bitch who ruins things and wants the world to burn. Bitch. You're a stupid bitch. And lose some weight.

Rebecca
9. Downton Abbey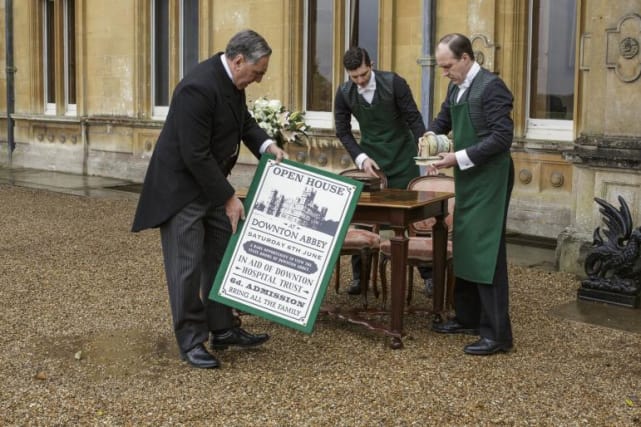 But what on earth can we show them to give them their money's worth? Lady Grantham knitting? Lady Mary in the bath?

Robert
10. The X-Files
Scully: Back in the day, didn't we every come across a way to just wish someone back to life?
Mulder: I invented it. When you were in the hospital. Like this.
Scully: You're a dark wizard, Mulder.
Mulder [laughs]: What else is new?
11. Castle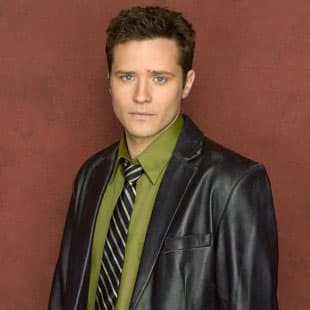 I believe her exact words were, "Sure, maybe we'll get lucky and Castle will get shot."

Ryan
12. Supergirl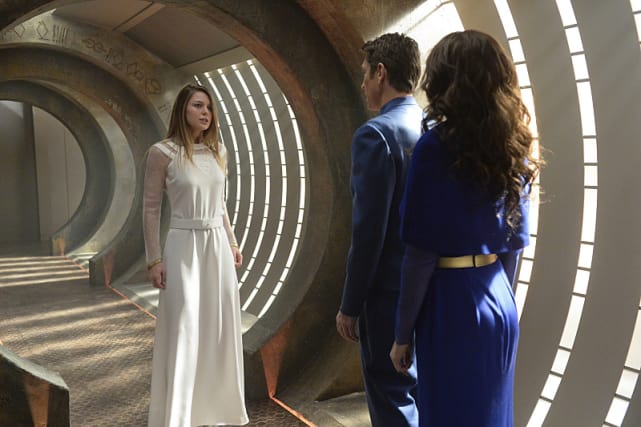 Hank: What the hell are these guys doing here?
James: Where Supergirl goes, we go.
Hank: This is a top secret facility Mr. Olsen, you think I'm going to let the media waltz in here?
Winn: Actually, I'm in IT, so definitely not worth shooting.
13. DC's Legends of Tomorrow
Ray: Wow, it's a MiG-21. No one's ever been this close to one before.
Snart: Are you quoting Top Gun?
Ray: Maybe.
14. Scorpion
Toby: People like flavored creamers.
Walter: Creamer is a flavor!
15. The Magicians
Michael row the boat ashore. Hashtag agree.

Eliot
16. Lucifer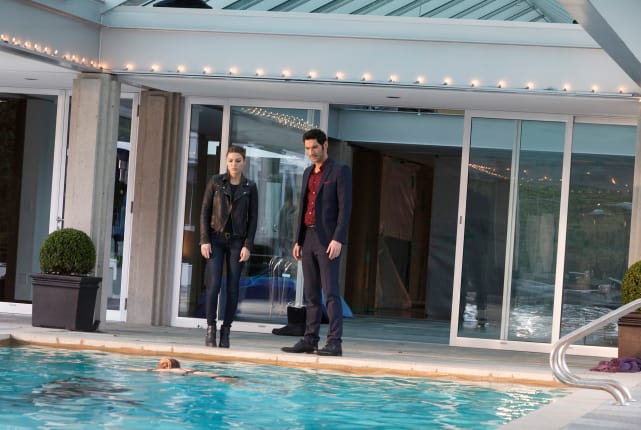 If L.A.'s taught me anything, constant rejections do build character.

Ali
17. Jane the Virgin
Xo: You misread the signs. We've all done it.
Jane: Really? You've made out with a guy's sweater as he desperately dodged your kiss?
18. Younger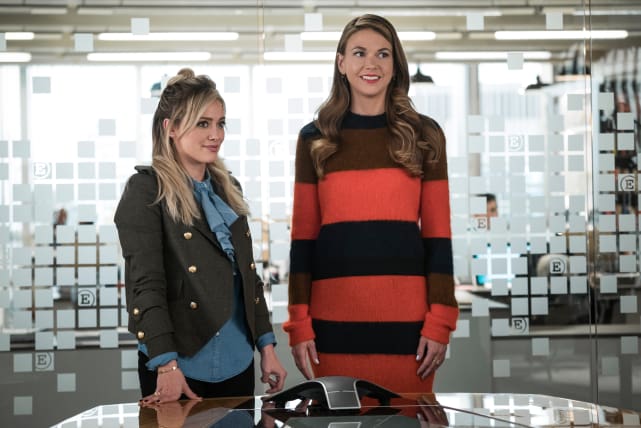 Hugh: Do you know that I wore a tampon for an entire day last week just to know what it felt like?
Diana: That is so revolting! I'm sorry, I'm sorry. I appreciate your intentions, I really do, and I am going to ensure that your book is a mammoth success, but try as you may, you can never know what it is like to be a woman. You can wear as many tampons or bosoms as you like, but you will never understand what we go through. I'm sorry, it's true. MAY I PLEASE GET SOME MORE WINE!
19. The Flash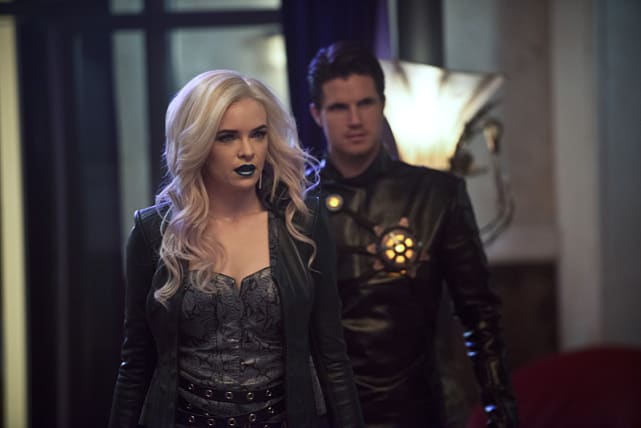 Cisco: I got no spit.
Harry: Jaws.
Cisco: I'm not just quoting Jaws. I mean, my mouth is really dry right now.
20. New Girl
This woman is engaged. Her number belongs to God now, thank you.

Schmidt
21. Teen Wolf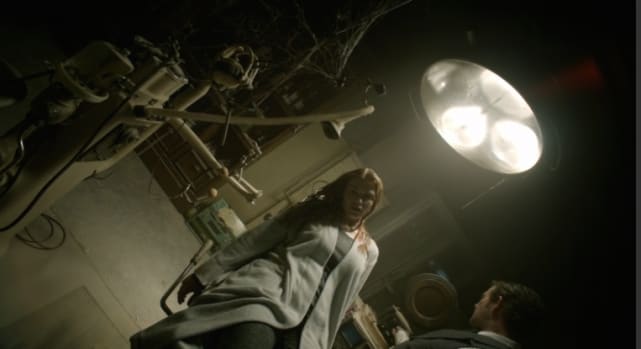 Lydia, please shut up and let me save your life.

Stiles
22. Agent Carter
Daniel: This is a bad plan.
Jarvis: It's a horrible plan.
Peggy: It's a solid plan.
23. iZombie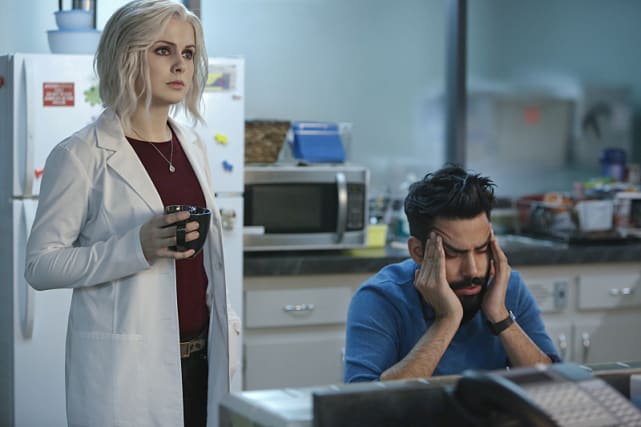 Buzzfeed teaches us that when a man abruptly changes his plans, he's up to no good.

Liv
24. NCIS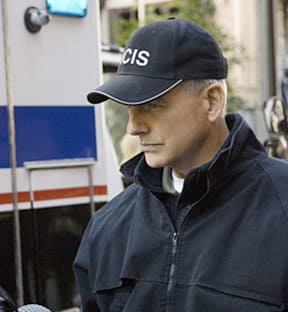 Maria: I would never leave my husband. I was raised Catholic, Agent Gibbs. My marriage was sacred.
Gibbs: You've got a funny way of showing it.
25. Shadowhunters
Well, that was a window to the weird.

Clary
26. Chicago Fire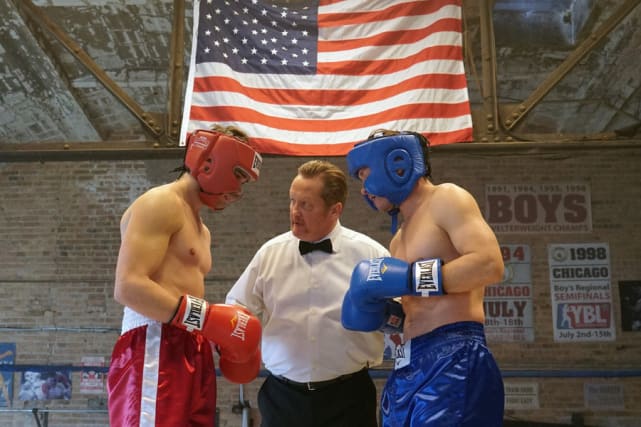 You know what my dream's always been Connie? Getting rid of that single ply toilet paper you signed off on three months ago.


Herrmann
27. Chicago Med
Look at this. Woman gave us a zero because her gown didn't fit, and this guy bitches because he couldn't change the channel on the TV. We ought to get a chance to grade them. Threw up in the waiting room, zero. Peed on the floor, zero.

Maggie
28. Pretty Little Liars
OK, did I just let Sara Harvey trick me into trashing every room in my mother's home?


Hanna
29. NCIS: New Orleans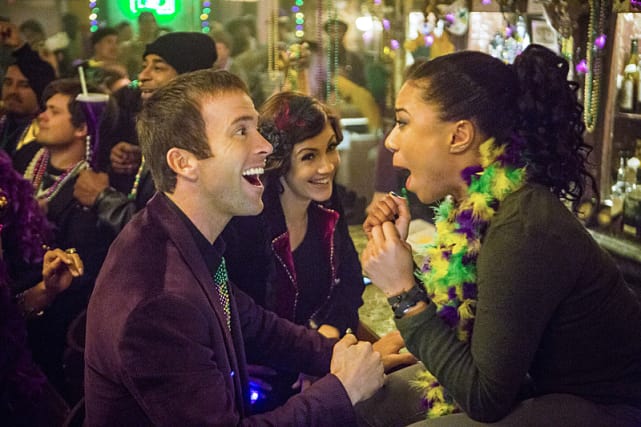 Douglas Hamilton: People like to talk to me. They tell me a lot of things. How do you think I became mayor?
Pride: The other candidate was flooding your district with *drugs*!
30. Colony
Will: Not a whiskey girl?
Jennifer: No, whiskey makes me drunk, and two actual drinks, and I'm...
Will: Fun?
Jennifer [chuckles]: That why you don't trust me? Because I'm not fun?
Will: No, I didn't trust you because the list of people I trust fits on one hand.
31. Arrow
In deference of good taste, we will forego the removal of shirts.

Malcolm
32. Law & Order: SVU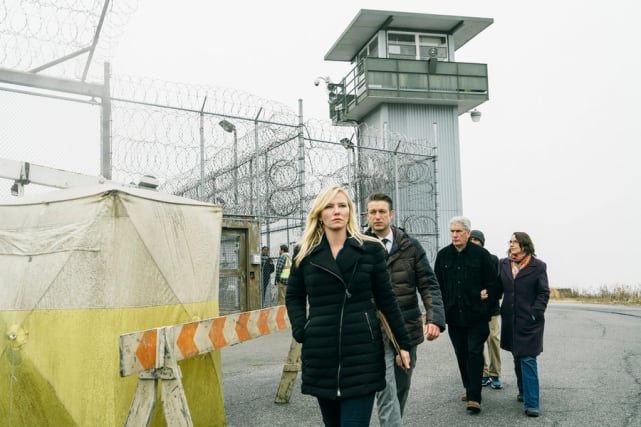 People say life is short, but life is of course very long. You want to stay in your best shape.

Rudnick
33. Chicago PD
Lindsay: So why don't you tell me where you are? I'll come to you.
Yates: Oh, you know where I am.
Lindsay: Why don't you pretend I'm not that clever and tell me anyway.
34. Supernatural
Woman: What kind of FBI agents are you?!
Dean: The fake kind.
35. Criminal Minds
Tom: I gave them a good life. They were clothed, fed.
Hotch: You repeatedly raped and tortured them.
Tom: Children need discipline.
36. American Crime
We have shifted the situation from an entire team of boys facing arrest and persecution to just a hysterical mother taking one last stab at civil restitution.

Leslie
Wait! There's more Quotables from Week Ending February 11, 2016! Just click "Next" below:
Next