Quotables from Week Ending February 17, 2017

Carissa Pavlica at . Updated at .
1. The Vampire Diaries
Bonnie: I hope you're not going to set me on fire. I know that's what you do.
Cade: That would not be a good way to start our lesson.
2. Riverdale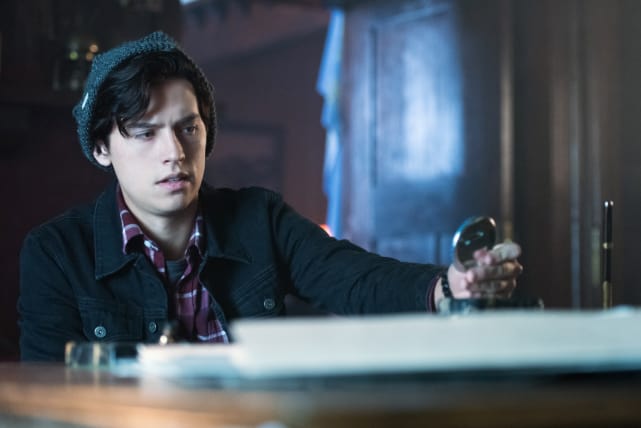 Betty: Bobby pin.
Veronica: Okay, Ms. MacGyver.
[Unlocks box]
Betty: I learned that from the Nancy Drew detective handbook.
3. Black Sails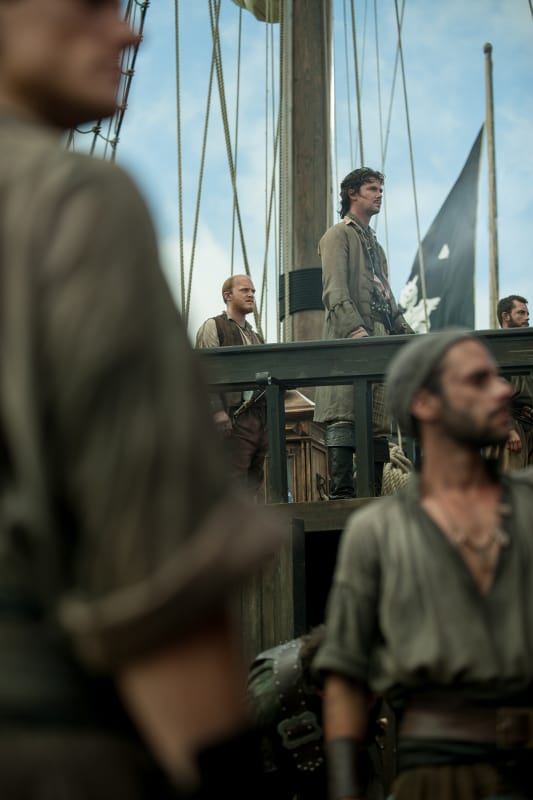 If the story of the pirate Jack Rackham is to end with him standing alongside Blackbeard as an equal, together defeating the governor, who hanged Charles Vane and in so doing, restoring pirate rule over Nassau...that is an ending I can live with.

Capt. Jack Rackham
4. Homeland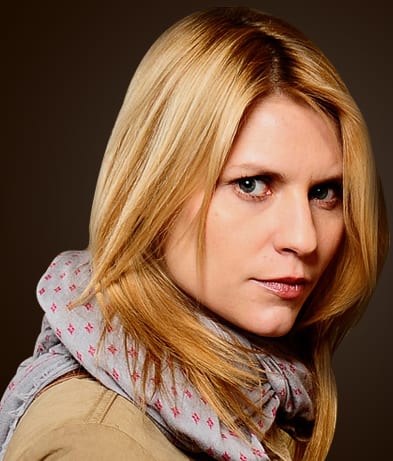 CARRIE: I'm an ex-spy, Dar. I don't pretend to be anything more than that.
DAR: I came to you as a friend, Carrie. An admirer, even. And I'm telling you this in the same spirit, stand down.
CARRIE: No, you stand down! You had your turn, fifty fucking years of it, and look where we are now. You stand down!
5. Taboo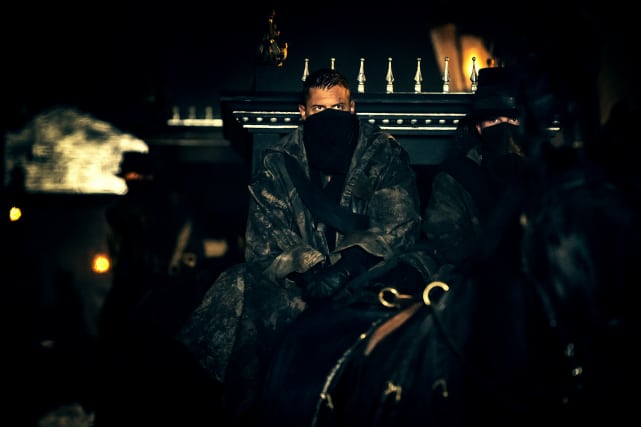 Brace: You stink of cow shit.
Delaney: It's horse shit, actually.
6. The Walking Dead
Carol: Let me give you some advice. It's gonna be dark soon. Don't wander around here on your own. You'll get yourself killed.
Benjamin: Same goes for you too right?
Carol: You're not me.
7. The Young Pope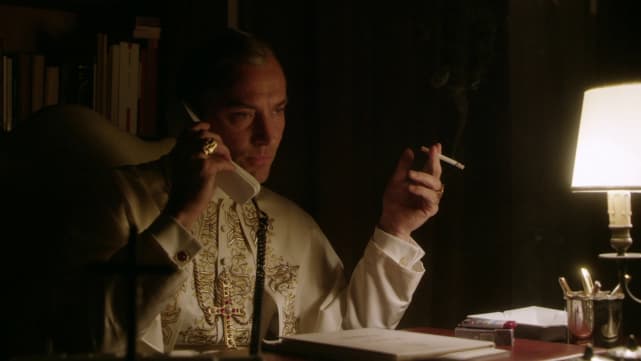 Lenny: Abortion is saying no to life.
Spencer: Who gives a damn about life? Life is not some stupid centerpiece on the side table of nothingness. Life is to be used and used well. To love and be loved.
8. Girls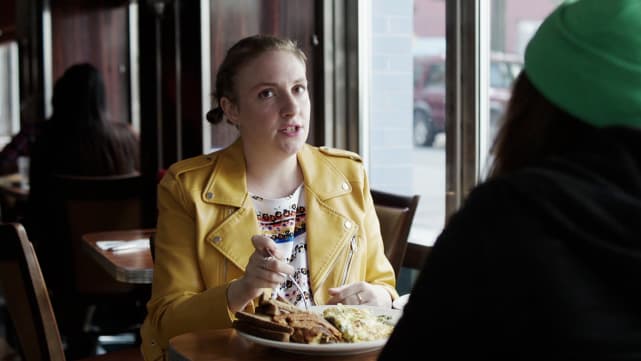 Hannah: Hey, if I order some more drinks and charge them to my magazine, would you want one?
Paul-Louis: Yeah. Thanks. I love drinking. But I'm cool, because I can drink a lot and not be an alcoholic.
Hannah: Very, very dope.
Paul-Louis: It's tricky, but...
9. Legion
Cary: You have an extremely large amygdala.
David: Thanks.
10. 24: Legacy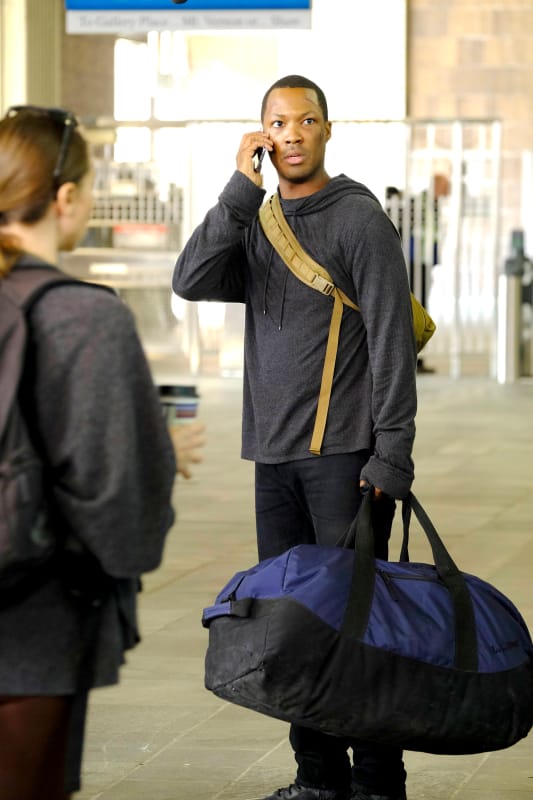 John: Why would she do that?
Rebecca: I'm not sure yet. But the upshot is that she may be facilitating a terrorist attack on domestic soil.
11. Supergirl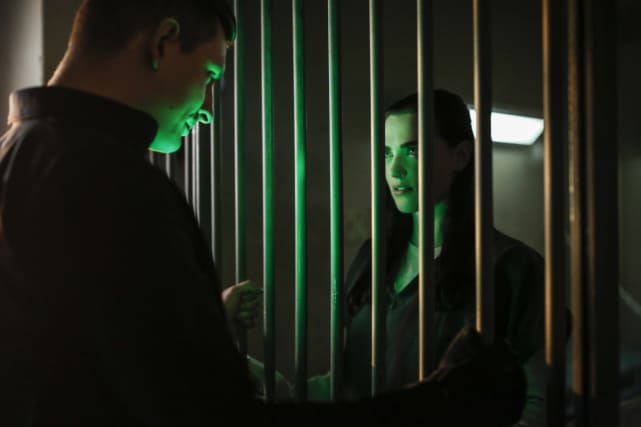 Alex: I just wanted to let you know that Maggie and I are dating.
Mon-El: Oh, that was the thing. Okay. Is that like a problem here on Earth?
Alex: Well, on Earth, you know, not everybody supports ladies loving ladies.
Mon-El: Oh, well on Daxam it's the more the merrier.
12. Star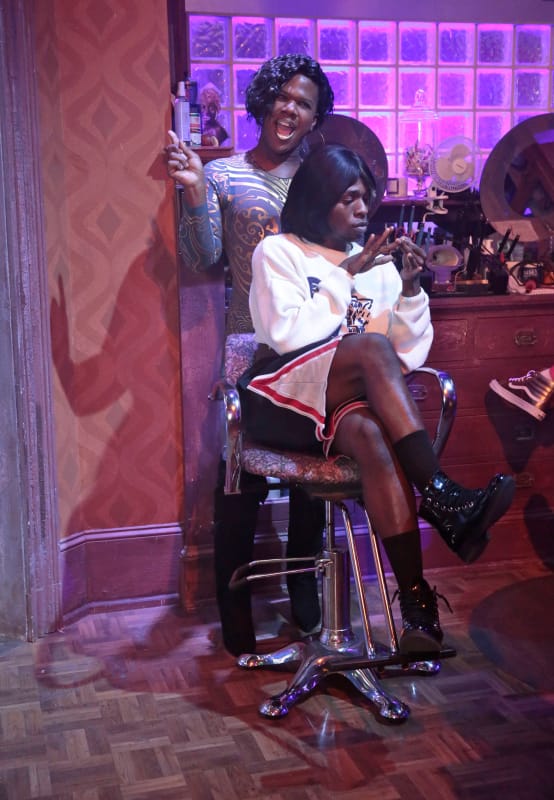 Cotton: That was a real date, Mama. He likes me.
Carlotta: Yeah? All of you? Does he know what you got between your legs?
Cotton: He does know and he likes all of it.
13. Quantico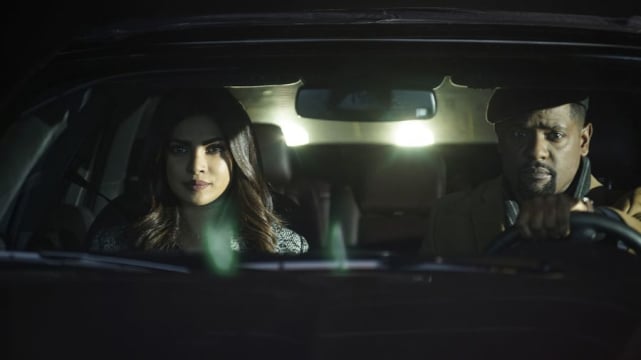 Alex: Anyone who thinks they can take the law into their own hands is nothing but a terrorist.
Carly: Except when it's you, right Alex? You can go rogue whenever you feel like it. The only difference between you and us is we're organized.
14. The Bachelor
Now I'm getting frustrated. And I'm really bloated.

Corinne
15. Shadowhunters
Jace: Isn't it time we kissed and made up?
Maia: Or I could just rip your face off?
16. Scorpion
Sly: You know what my nickname was in chess club?
Walter: Susie.
Sly: The chess vulture because I peck away at my opponents until there's nothing left but a rotting carcass.
Walter: That's dumb. Any bird would work in that analogy. I'm going to call you the chess ostrich.
17. Timeless
Jiya: Did you slip me a burner?
Rufus: Yeah, I got it from watching 'The Wire.'

18. Jane the Virgin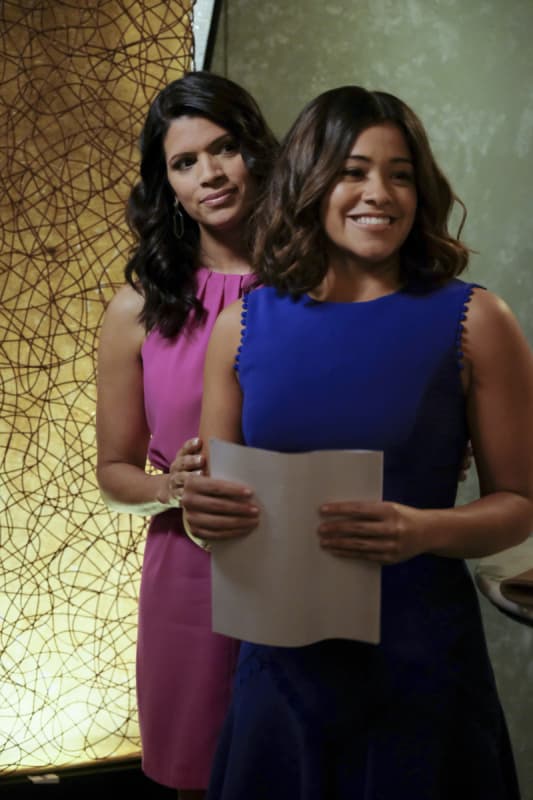 Who the hell goes to prison and comes out softer?

Petra
19. The Magicians
Quentin: I must be an adventurer.
Penny: [laughs] No, you're not.
Quentin: What? I have a bow and arrow. And a cool questing outfit. And a man servant.
Penny: You did not just say that, white boy. Besides, what kind of servant has no fucking hands?
20. Six
Rip: Who are you?
Michael: You don't recognize me?
Rip: Should I? You famous on YouTube for sucking a camel's dick?
21. Being Mary Jane
Niecy: You act like I asked to be tased grandma.
Helen: Truth be told, Niecy, I had hoped this would be a wake-up call for you and that you would start acting more maturely. Sadly, you have proved it not to be so.
22. Outsiders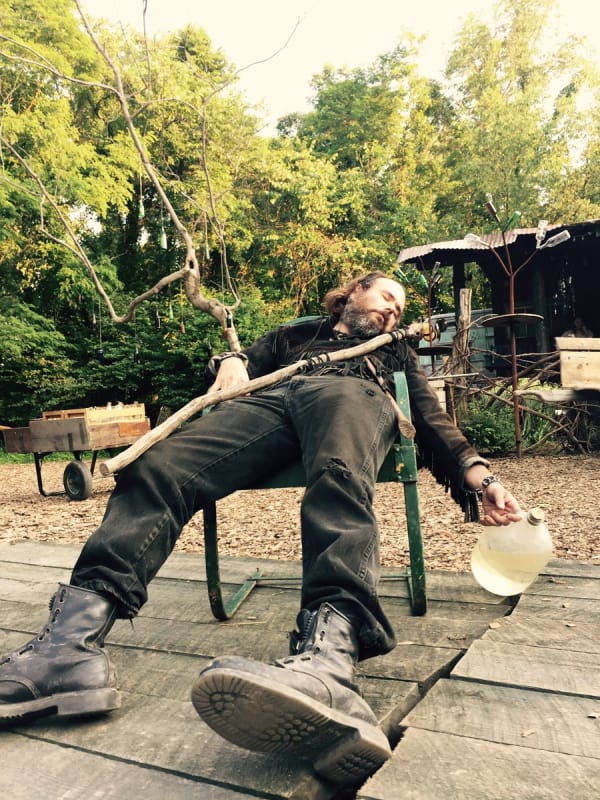 Doctor: Who is the President of the United States?
Li'l Foster: I don't know that.
Doctor: Right, it's probably best that you don't know. It will keep your blood pressure down.
23. Bull
Bull: Trust me, it's just a dye ad. I'm just monitoring your pulse.
Benny: You could have bought me a drink first.
24. This Is Us
Miguel: I talked to your dad. He was my person. He was the one who could steady you when the world felt like it was spinning.
Kevin: Yeah, that's my dad, that's very true.
Miguel: You remind me of him, you know that? The way that you move your hands when you talk, the way that you walk across a room. Sometimes you remind me of him so much that the hair on my arms stands up. That's why it breaks my heart that you don't like me, Kevin. Because when I'm around you, I feel like I get a piece of my best friend back.
Kevin: Miguel, ahhh...
Miguel: You are Jack Pearson's son. You have him inside of you. And when you're nervous or at your most nerve-wracking moment, the curtain's about to go up, all you have to do is remind yourself of that, and you'll be fine.
25. Agents of SHIELD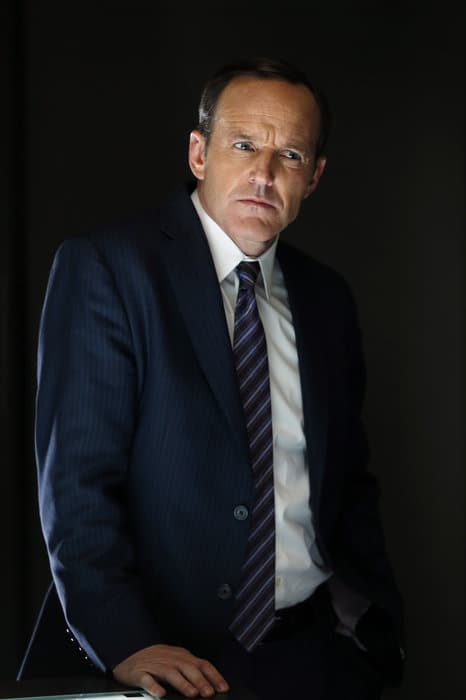 It is for the protection of your cats. I assure you.

Coulson [in Russian]
26. The Fosters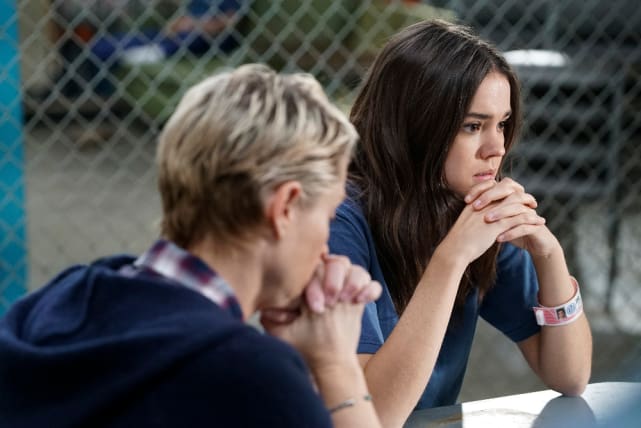 Dr.: Can you tell me what this is that I'm holding? [holds up hammer]
Jesus: Uh, it's...screwdriver.
27. NCIS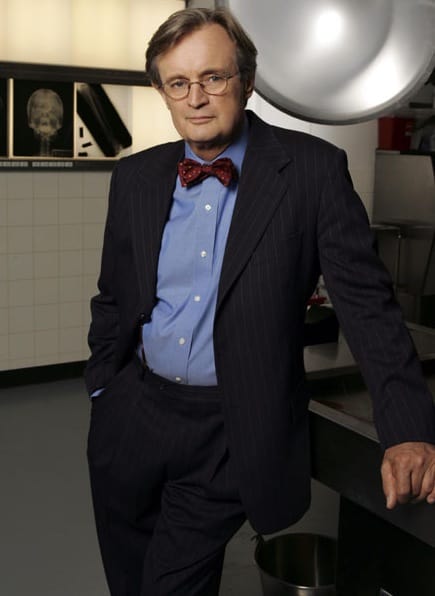 Torres: Are these suits really necessary?
Gibbs: Yes.
Ducky: Unless you want to risk instantaneous death due to sarin.
Torres: These suits are awesome.
28. Chicago Fire
It's only getting scammed if I believed his story, which, I didn't.

Herrmann
29. NCIS: New Orleans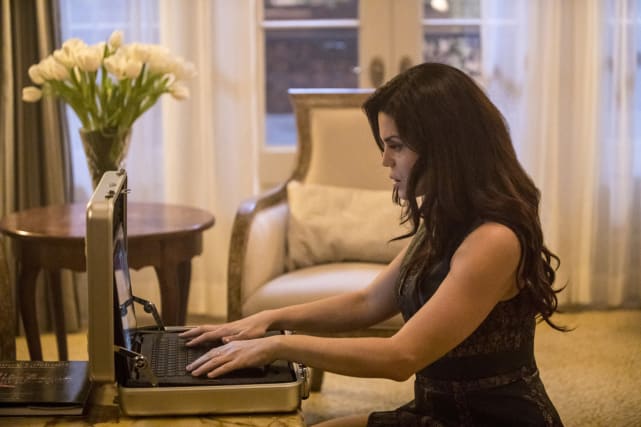 Torres: Think you could take these handcuffs off me yet?
Pride: Haven't decided yet.
Torres: Pride, my second impression is so much better than my first.
Pride: One can only hope.
30. The Expanse
Errinwright: You need me. You need my government's resources and my protection.
Mao: I need a patriot who understands the historic importance of what's happening that can adjust his worldview accordingly. But you're just trying to save your job, so I'll let you get back to it.

31. Suits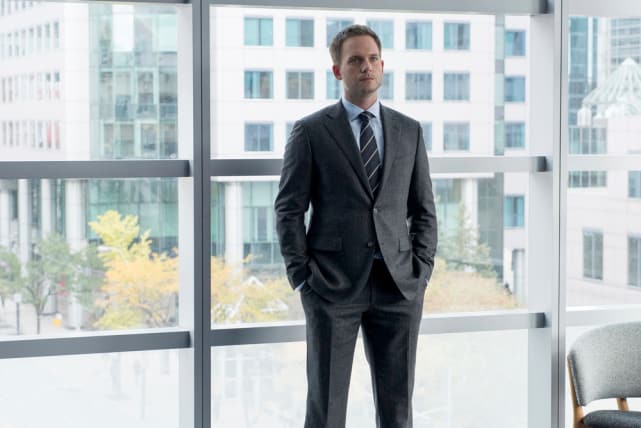 Harvey: Donna, you are never going to believe what Louis just asked me.
The Donna: Give me three guesses: He wants to be you, he wants to look like you, he wants to wear your skin as a body suit.
Harvey: Okay, did you just talk without saying anything?
Donna: What's the big deal? You do it all the time.
The Donna: Good one Donna, you're on fire today.

32. Arrow
Thea: What were you doing with a gun in here?
Rene: Judging by how I attacked the guy, saving people's lives.
33. The 100
If you're wrong and there is a hell... then I guess I'll see you there.

Bellamy
34. Girlfriends' Guide to Divorce
Barbara: Sex tape. Makes Kardashian look bush league.
Delia: Or no bush league. HA.
35. Law & Order: SVU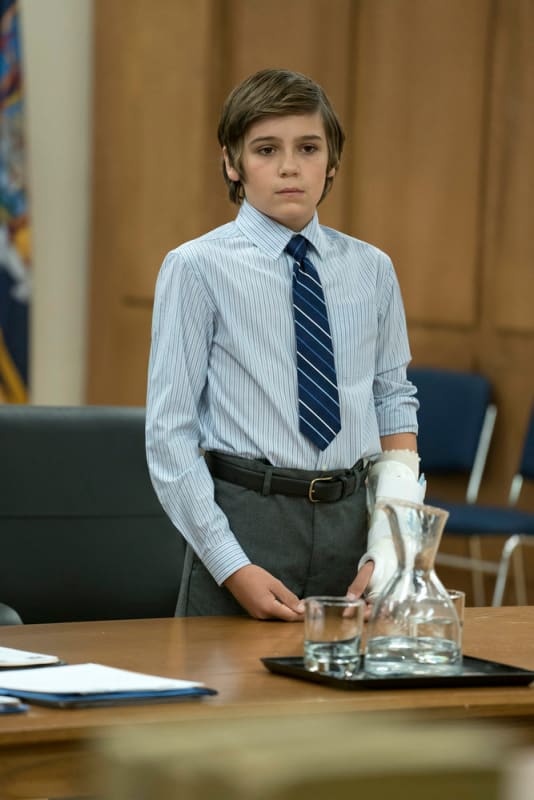 Adam: Tell them the truth for God's sake!
Mother: Adam! Everything's going to be okay.
Benson: Everything is not going to be okay! That ship sailed the moment Jack stopped breathing.
36. Doubt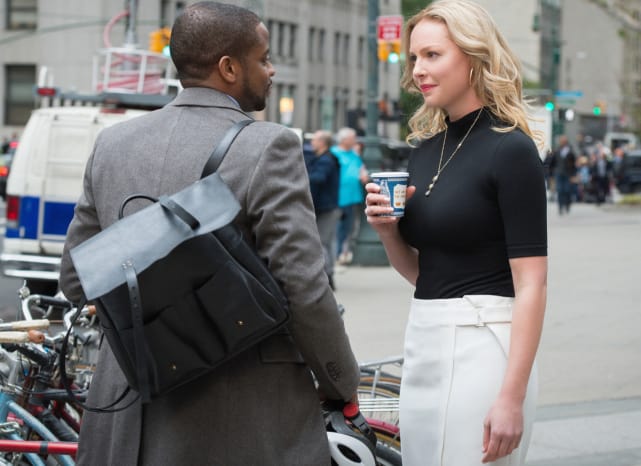 You're a great lawyer, Sadie. Like, I spend way too much of my free time hating on you for being so good, but not even you can overcome a credible witness.

Cameron
Wait! There's more Quotables from Week Ending February 17, 2017! Just click "Next" below:
Next