One more week for the quotes of the week before we go on break until the summer shows start coming on strong.
Scroll on through to see if we captured your favorites and if they didn't make it into the show, you never know, they might be residing on the show page!
1. Chicago PD
Platt: Your mother's world record streak of bad luck and crap timing is still going strong, but you don't want to go up there.
Lindsay: I just want to help, ok, I'm not looking to cover for Bunny.
Platt: Ok, not only shouldn't you go up there, you can't. Per Chief Lugo, you can't palm in. If you want to disobey, it's me chaperoning, and frankly I don't need the cardio.
2. Bull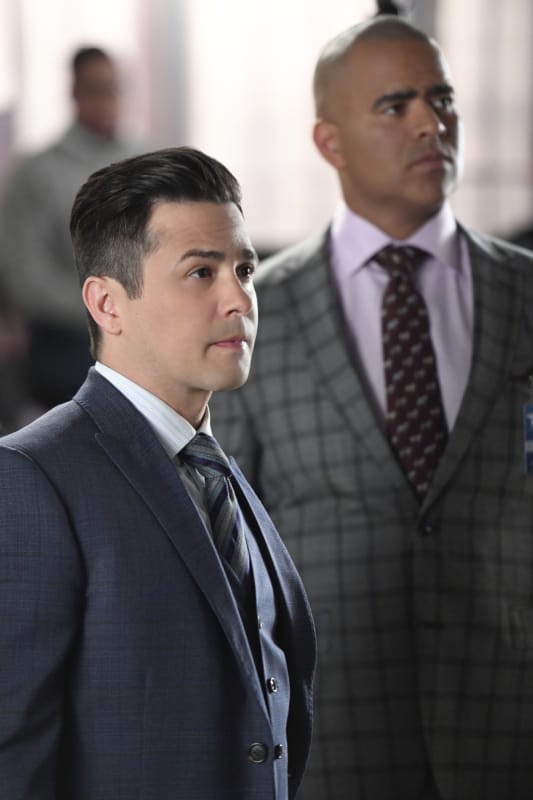 Bull: Don't you want them to catch these guys?
J.P.: Of course I do, but my client is worried. If the government can demand to see where people they think might be bad guys have gone on the web, what's to stop them from demanding that same information about you or me?
Bull: What's my name?
J.P.: Bull.
Bull: Right. Don't bull a Bull. You're clients trying to convince you that he's wrapping himself up in the flag when this is really about money.

3. Scorpion
Sly: My inevitable scurvy thanks you.
Paige: Be positive.
Sly: I am! I'm positive we're all going to die.
4. The White Princess
Jasper: We have offended God.
Lady Margaret: Did you not love me once, Jasper?
Jasper: I've never loved anyone else. But this...did I love you without ever knowing who you truly were?

5. Into The Badlands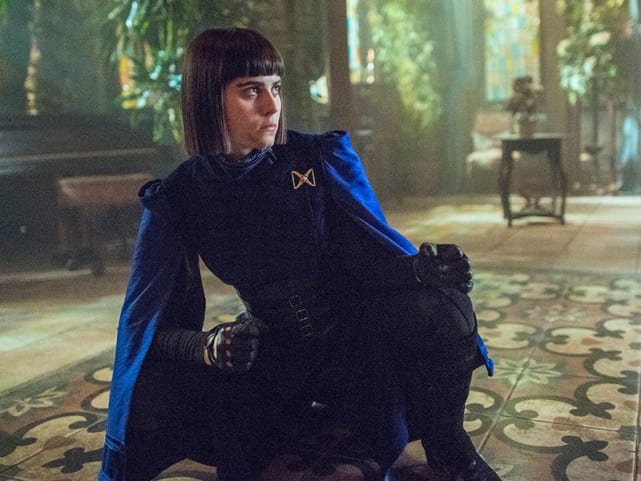 Bajie: Where did you get this book? You can trust me.
Flea: My father. He gave it to me before he disappeared.
Bajie: Can you read it?
Flea: Father only taught me one word: Azra.
Bajie: Azra. Well, that's a good start. This book. This stays between us, OK? I'm Bajie. What's your name?
Flea: Minerva.
Bajie: Well Minerva, it seems that dear mother Fate has brought us together for a reason.
6. NCIS: Los Angeles
Callen: We are partners, through good and bad.
Sam: I'm going to hurt people, G.
Callen: Yeah, I guess it's time for a career change for both of us.
7. Once Upon a Time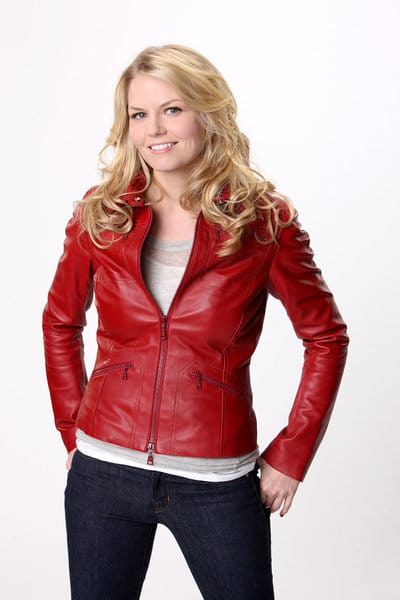 Henry: You married Captain Hook right here.
Emma: Captain Hook? Who officiated it? Tinkerbell?
Henry: No. Jiminey Cricket.
8. Chicago Justice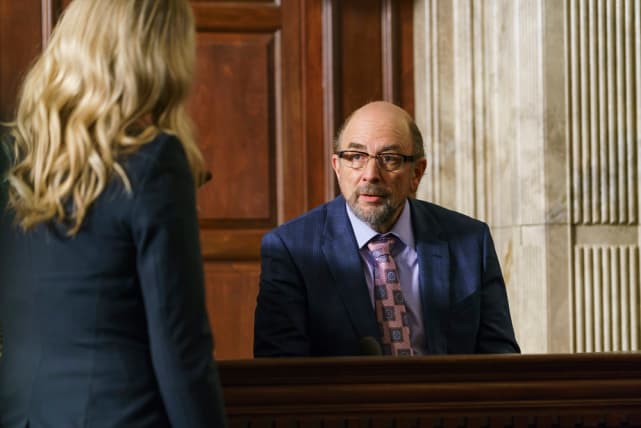 Laura: Do I want to know where you got this from?
Antonio: No.
Laura: Okay, then tell me about you and Perali. Stone seemed -
Antonio: If you don't want to help, you don't have to.
Laura: I didn't say that. I'm just saying, this seems a little sketchy.
9. Madam Secretary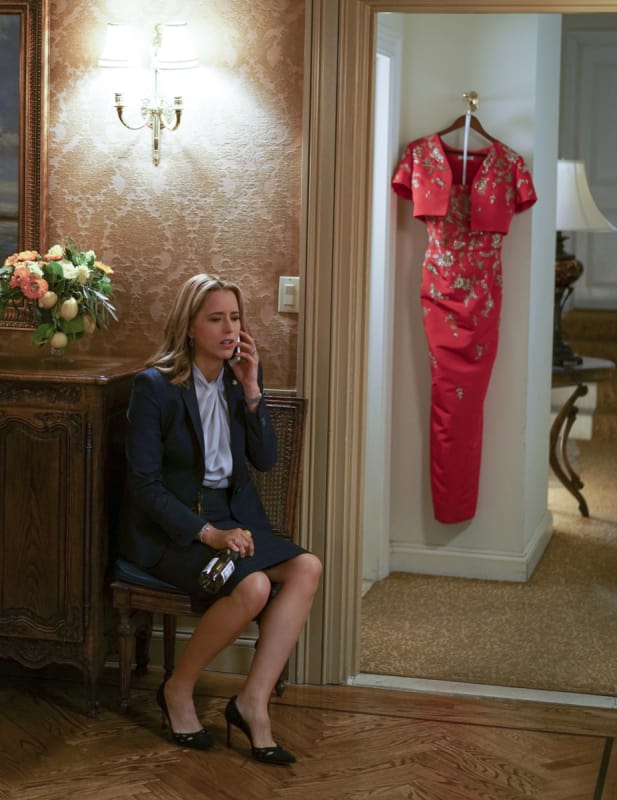 If I can't be honest with people about who I am then how can I ever have an honest experience with them?

Blake
10. Keeping Up with the Kardashians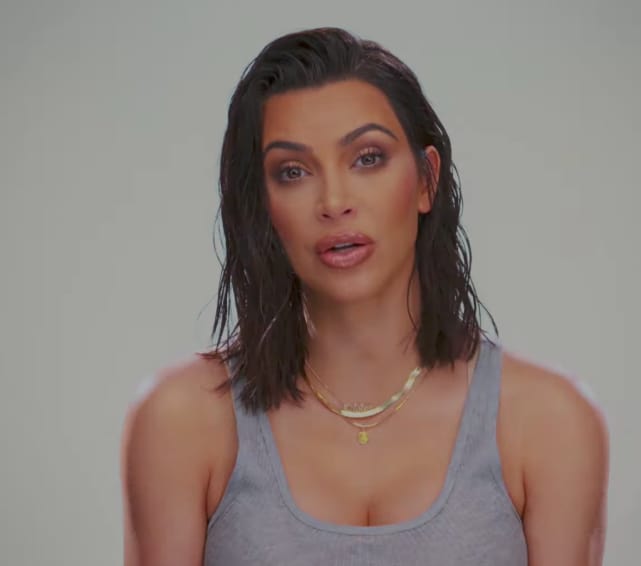 I do kind of feel like I'm on The Bachelor, so does somebody have a rose?

Khloe
11. Better Call Saul
Kim: Saul Goodman?
Jimmy: Yeah, like, it's all good, man.
Kim: That guy has a lot of energy.
Jimmy: It's just a name.
Kim: Uh huh.
12. American Gods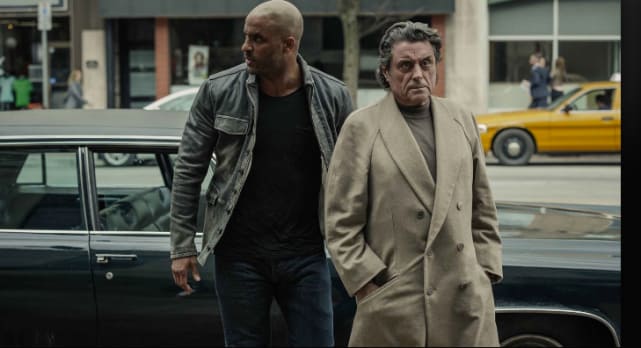 Wednesday: That woman thinks Jesus suffered for her sins. They're her sins, why should Jesus do all the suffering?
Shadow: Because his dad sacrificed his ass.
Wednesday: Don't blame the parent. Plenty of suffering and sacrifice to go around.
13. Supergirl
Cat: Thanks, James.
James: I'm Guardian.
Cat: Oh honey, I can see your eyes right through the slits.
14. Jane the Virgin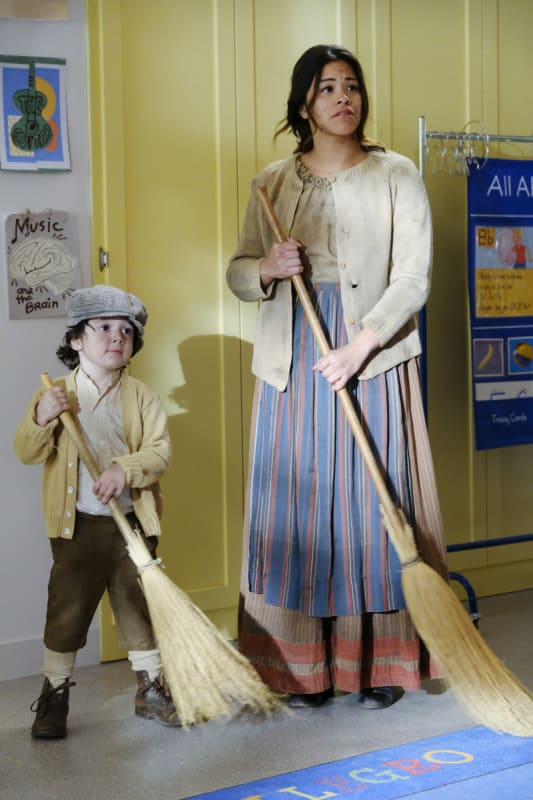 I just feel so lucky that I gave birth to my best friend.

Xo
15. Quantico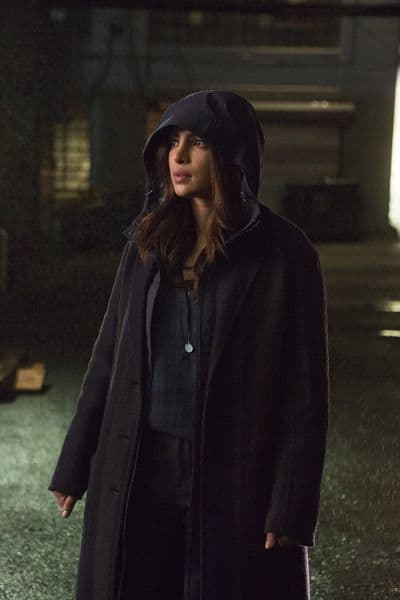 I really just wanted confirmation that you were twins and not just Nimah with a head injury.

Clay
16. The Flash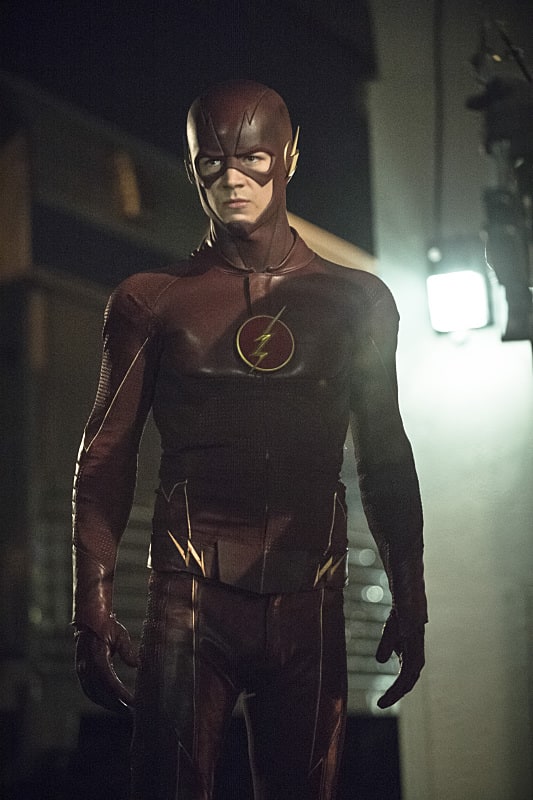 Joe: You time traveled again?
Barry: Yes.
Joe: That's what got us into this mess in the first place.
17. The Americans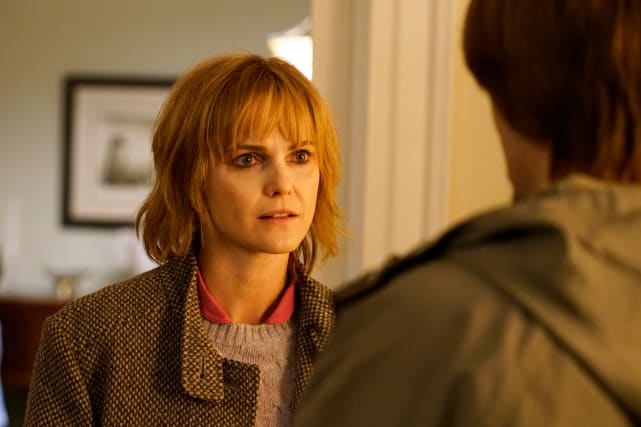 Philip: So Konin is Perkupchick. Or someone who is the same height and age as she was at the end of the war?
Claudia: Yes.
18. iZombie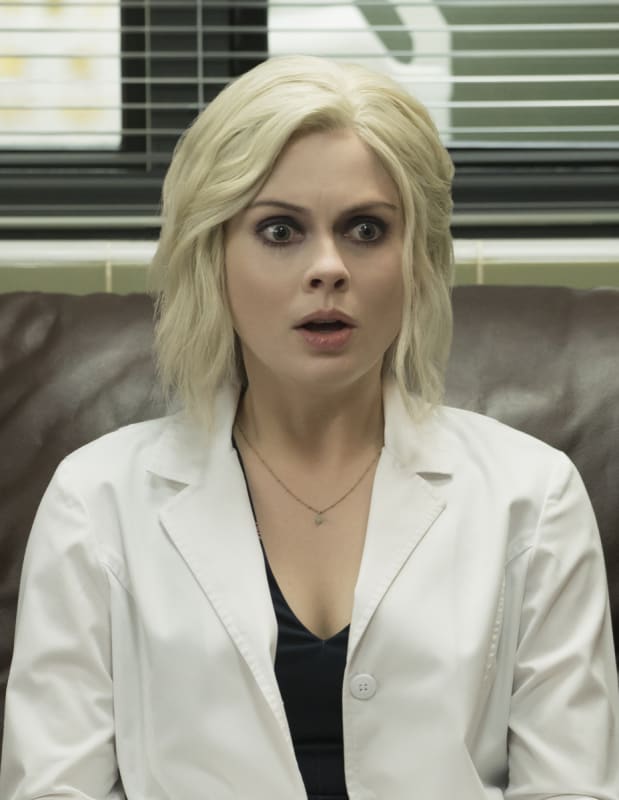 Major: I gave the cure to Natalie. I am so sorry.
Peyton: Who's Natalie?
Liz: Major's zombie, hooker friend.
19. NCIS: New Orleans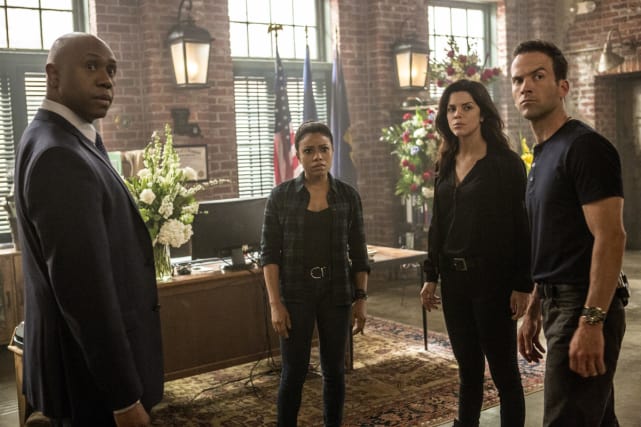 Do me a favor. Don't do me any favors. And lose my number.

Isler [to Pride]
20. Famous in Love
Jordan's mom: Who the hell are you?
Ida: I think you have a story to tell. And I'm the one who's gonna help you tell it.
21. NCIS
Bishop: Courtesy of Facebook, we learned that Dean once sailed across the Pacific. Alone.
McGee: Before that, he summited Mt. Kilimanjaro, also alone.
Torres: A man after my own hear. Except for the mountain climbing and sailing. And, uh, Meat Loaf.
Bishop: Hey, I like Meat Loaf.
Gibbs: Why are we talking about Meat Loaf? We got a theory or not?!
22. Chicago Fire
Herrmann: Where are my baseball cards?
Cindy: The ones you sold?
Herrmann: What?
Cindy: Garage Sale 2002. You wanted to buy those cross country skis.
Herrmann: What cross country skis?
Cindy: The ones you sold in Garage Sale 2007 for the mountain bike we sold in 2010.
23. Arrow
Actually, I ordered the cake for a six-year-old because I wasn't sure that I could order a Green Arrow birthday cake for a grown man.

Felicity
24. Empire
Giuliana is a cancer, not just to Lucious but to the entire empire. If we don't root that bitch out, we all die!

Cookie
25. Archer
Lana: Excuse me, I am effecting an arrest!
Archer: Great, while you're at it, arrest him.
Lana: Who?
[Dutch Dylan shouts and jumps out of top story window]
Archer: [chuckles] ...if for nothing else, that outfit.
26. Law & Order: SVU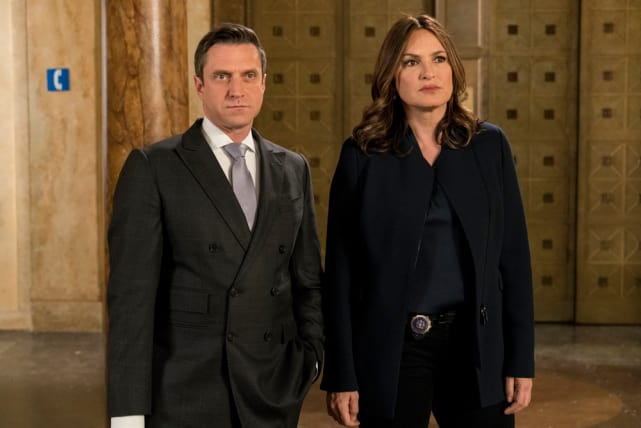 Olivia: So Anne, can you tell me what happened?
Anne: I'm... I'm not really sure.
Lydia: She was raped! She would never have sex with a man. She is a lesbian!
27. Fargo
Varga: You have a fat wife.
Sy: Excuse me?
Varga: Which part of what I just said is giving you trouble?
28. The 100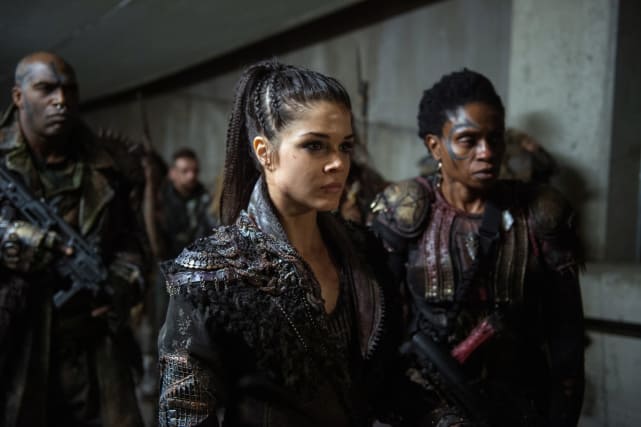 Jaha: Octavia, please. You can stop this. You're Skaikru. You're one of us.
Octavia: I'm one of you? You made me hide under the floor. You floated my mother. I'm not hiding now.
29. Grey's Anatomy
She needs blood and a defibrillator! Now! I deep fried a rapist. I dove through a wall of fire. I did not do all of that so that this little girl could die, okay? I saved her. I saved her. I saved her. I saved her. Dr. Bailey, I need to finish saving her, right now and I need you to get out of my face!

Stephanie
30. 12 Monkeys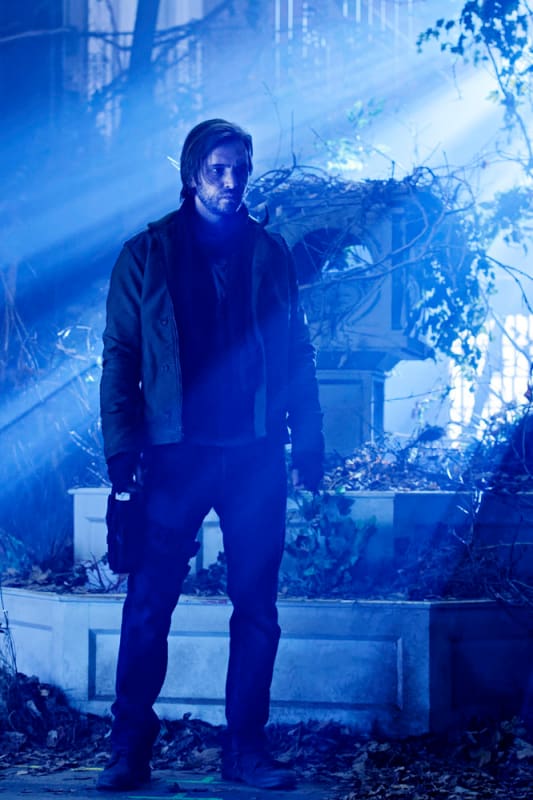 Cole: Who are you?
Sock Mask Dude [unmasks]: That's right. Take it all in. Greetings, asshole. I'm future asshole.
31. Supernatural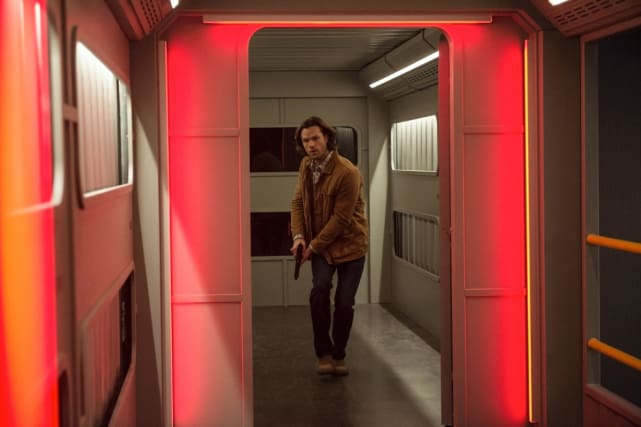 Sam: Is this how you pictured it? The end?
Dean: Oh, you know it's not. I always thought I'd go out Butch and Sundance style.
Sam: Blaze of glory.
Sam: Blaze of glory.
32. The Blacklist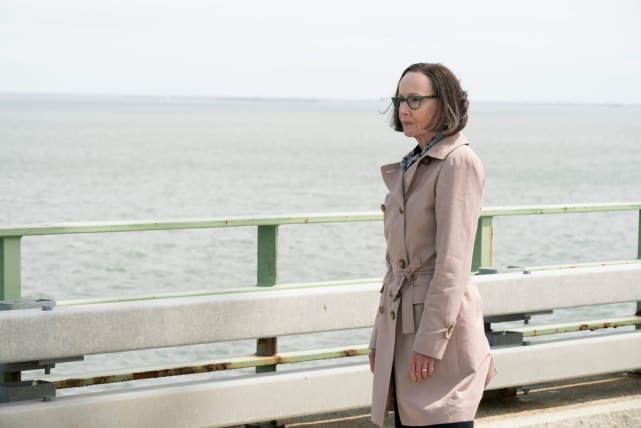 Why come into my life, give up everything, go broke trying to protect me, and not tell me you're my father?

Liz
33. Scandal
Raise your hand if you've killed a Vice President.

Olivia
34. The Originals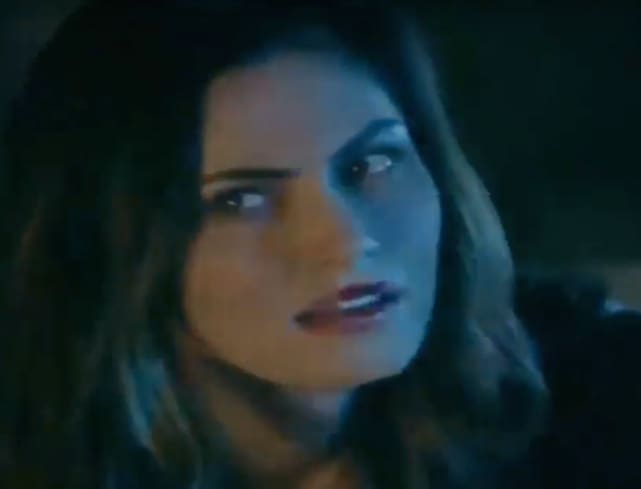 Hope: Mom?
Hayley: Hope, I didn't see you there, sweetie.
Hope: Uncle Elijah's sick, isn't he?
Hayley: Uncle Elijah is very sick.
Hope: Well, can we help him?
Hayley: We're doing everything we can, I promise.
Hope: Maybe I can help aunt Freya do a spell to make him better.
Hayley: That's very brave of you.
Wait! There's more! Just click "Next" below:
Next