Quotables from Week Ending November 4, 2016

Carissa Pavlica at . Updated at .
Laughter is the best medicine, so they say.
That's good, because it's flu and cold season, and my nose is starting to run.
Oh yeah, quotes. There are some funny little buggers to be had from many shows this past week, so prepare to be in very good heath.
It's a snap. Read and enjoy!
1. Supernatural
Weird, creepy, off-the-grid "Children of the Corn" people? Yeah, I'm in.

Dean
2. Chicago Med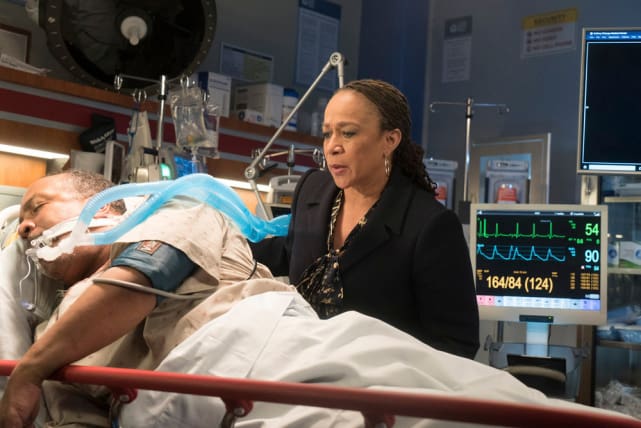 Halstead: Now he's doing jumping jacks in the nude.
Nina: You really need a new roommate.
3. Hawaii Five-0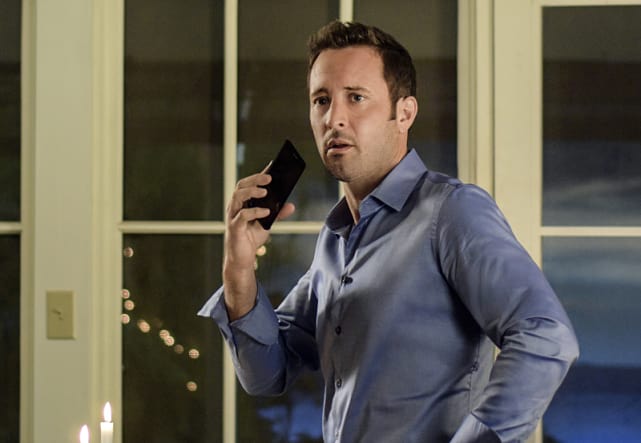 McGarrett: Hi, can I help you?
Lynn: I'm not sure if I have the right place. A handsome gentleman promised me an evening of romance and fine dining.
McGarrett: I can definitely help you with one of those.
Lynn: I hope it's dinner because I am starving.
4. Quantico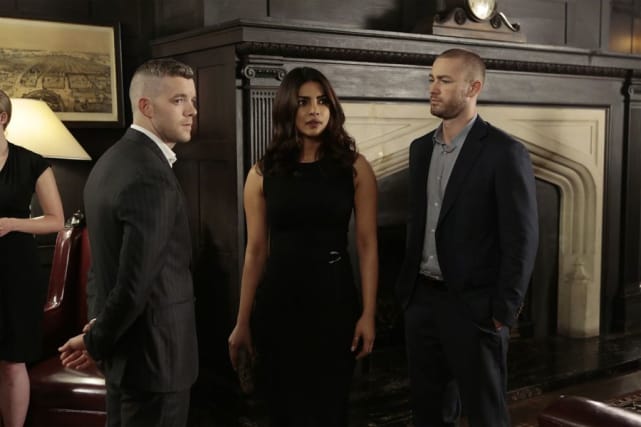 I don't think he was going to give me a Columbian neck tie in between sips of his Kale Apple Ginger.

Shelby
5. Shameless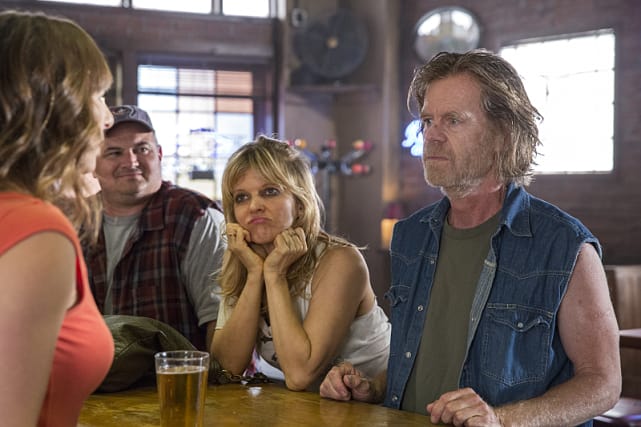 Carl: I told them I was part black, they didn't believe me.
Dom's Dad: You want me to vouch for your black-ness?
6. Gotham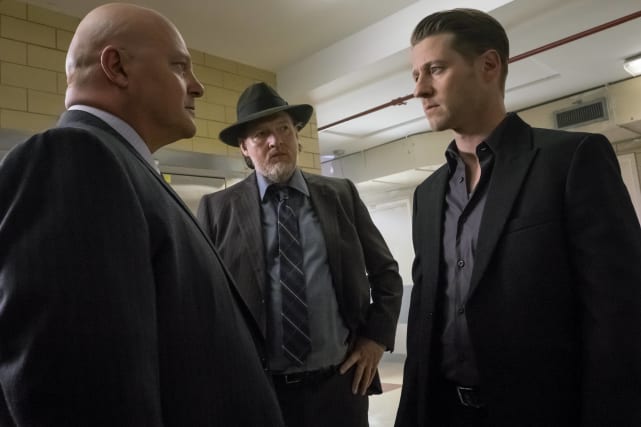 Penguin: It's a shame I don't have a plus one.
Nygma: I can't go anyway. I have a date.
Penguin: With the woman you claim you love after knowing only a few hours?
Nygma: The heart keeps its own time.
7. Westworld
You used to be beautiful. When this place started, I opened one of you up once, a million little perfect pieces. And then they changed you, made you this sad, little real mess, flesh and bone, just like us. They said it would improve the park experience. But you know why they really did it? It was cheaper. Your humanity is cost effective, so is your suffering.

The Man in Black
8. Once Upon a Time
You call this an entrance, Regina? Well, I suppose I was the one with all the flair.

Evil Queen
9. NCIS: Los Angeles
Eric: The X-Box Games are coming up and we're building up my controller-grip strength. No pain ...
Nell: No weakness.
Deeks: No idea who you two are.
10. Secrets and Lies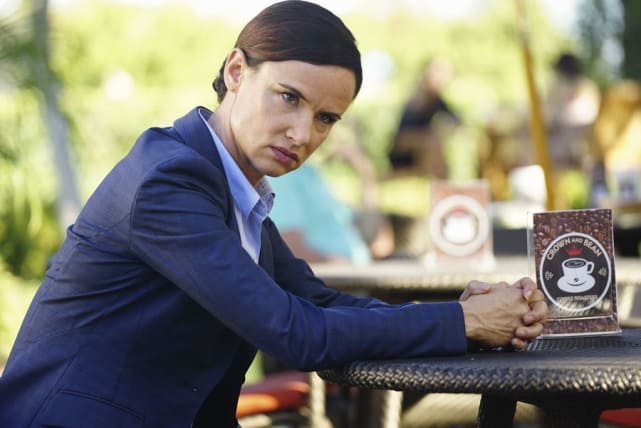 So the only thing you weren't lying about, is that everyone lies.

Eric
11. The Walking Dead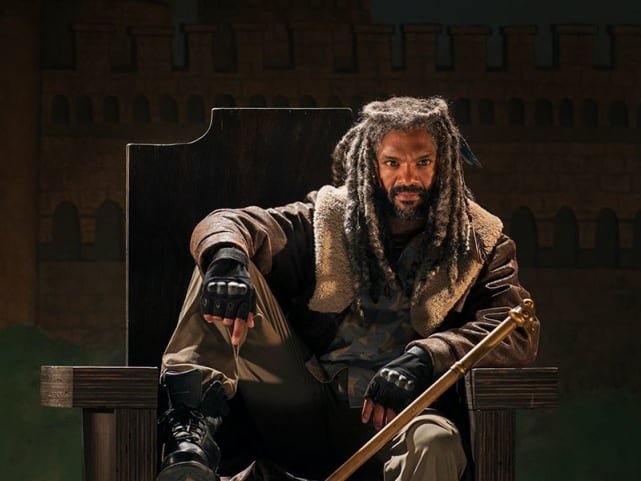 People want someone to follow.

Ezekiel
12. Masters of Sex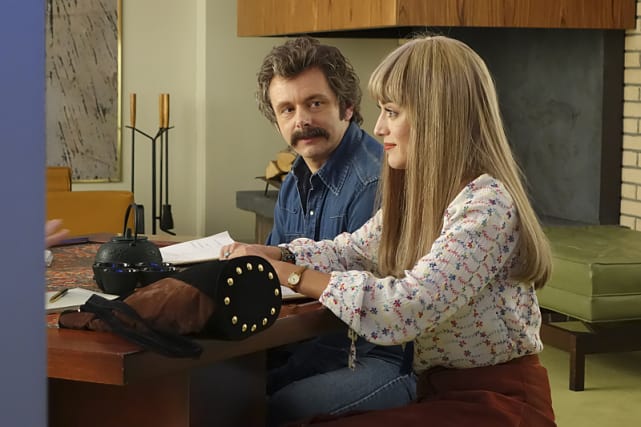 If I know Virginia, she'll take full advantage of this trip. They're posing as a couple, after all. They're going through treatment. I think she's hoping the Masters and Johnson method will work on Masters and Johnson.

Art
13. Madam Secretary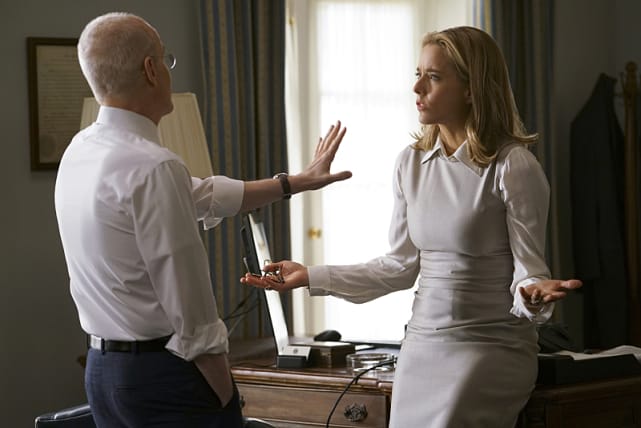 Russell: Here's a novel idea: stick to the Prime Directive. Let democracy take its course...without U.S. interference.
Elizabeth: Really? A Star Trek reference?
14. Lucifer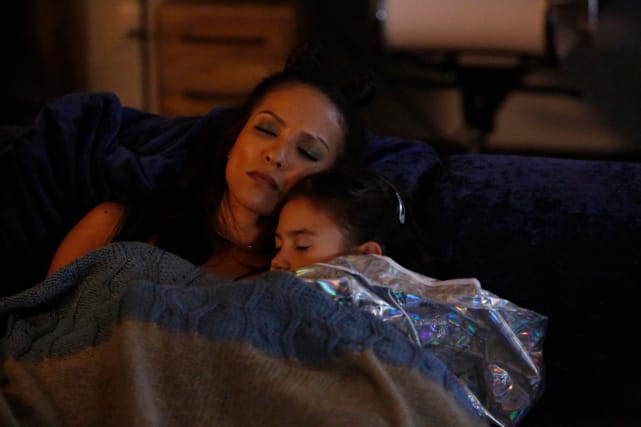 Halloween is the one night you get to be whatever you want.

Trixie
15. Supergirl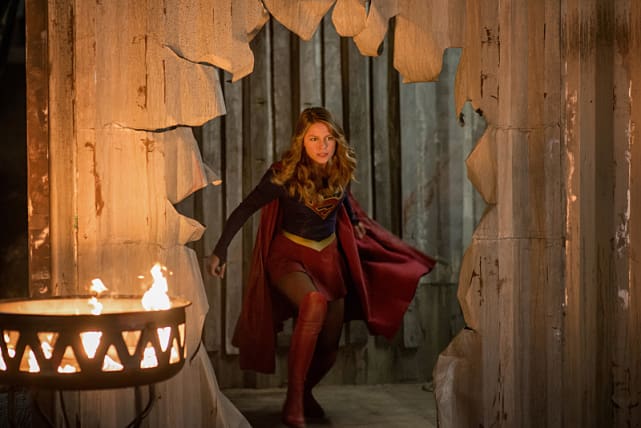 Alex: You look like crap.
Winn: Thank you, I saw the mirror this morning.
16. Scorpion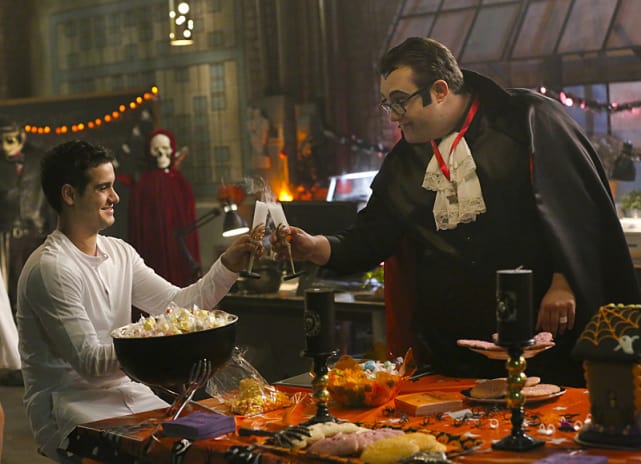 Happy: Okay, take a bobby pin, and I can walk you through the lock pick.
Toby: I always wear a hat. Why would I have a bobby pin?
17. Jane (the former virgin)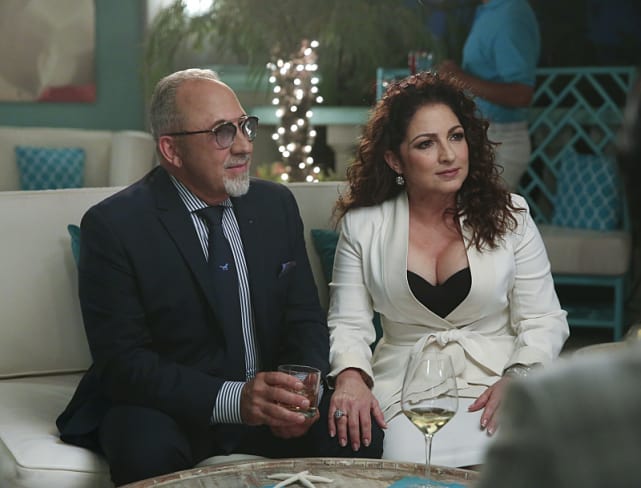 Okay, I've had sex. I am now a person who's had sex.

Jane
18. Timeless
How'd you get fired? How do I get fired?

Rufus
19. From Dusk Till Dawn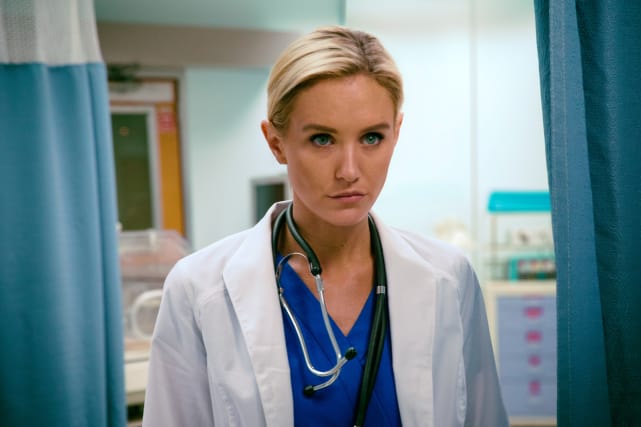 Richie: Are we going to say it?
Seth: Say what? Ah. Here's to getting rich and fat.
Richie: And dying in the arms of a beautiful woman.
20. The Flash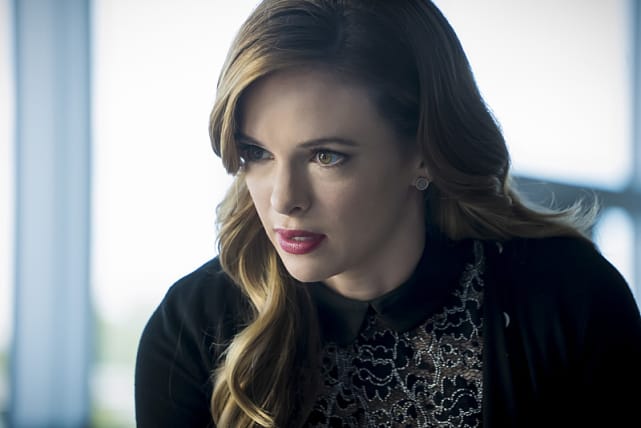 Can you imagine what it would be like to have those powers? I'd be using them to change the world. Instead I wasn't one of the chosen few.

Julian
21. No Tomorrow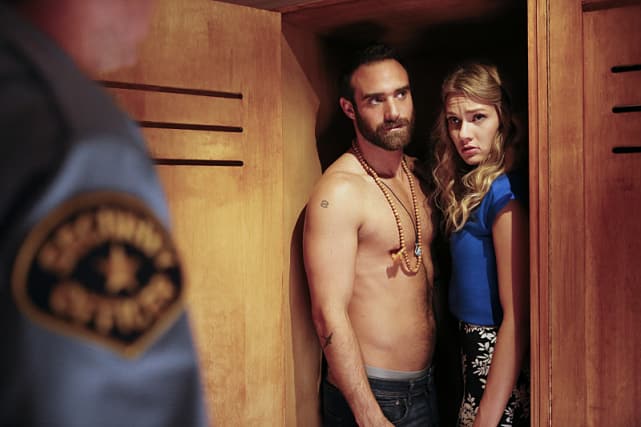 Practicing holding my breath in case of chemical attack.

Hank
22. Agents of SHIELD
That's the deal I made. I swore to go after those who spilled innocent blood, and I was reborn.

Robbie
23. This Is Us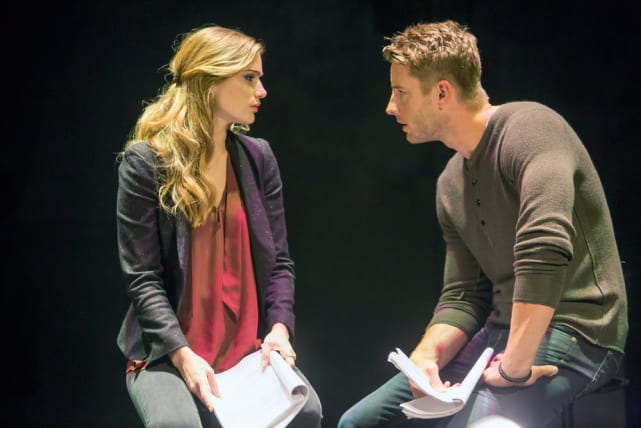 You're adopted, and we don't talk about that enough. Because to me, you are every part my son. And maybe I don't want you to feel like you stand out. But I need you to know something. I want you to stand out. I want all of you to be as different as you can possibly be, in all the best ways. I love you as much as a human heart can, kiddo. You are an exceptional young man. So don't let your old man's poor choices make you feel afraid to be different, OK? OK.

Jack
24. Chicago Fire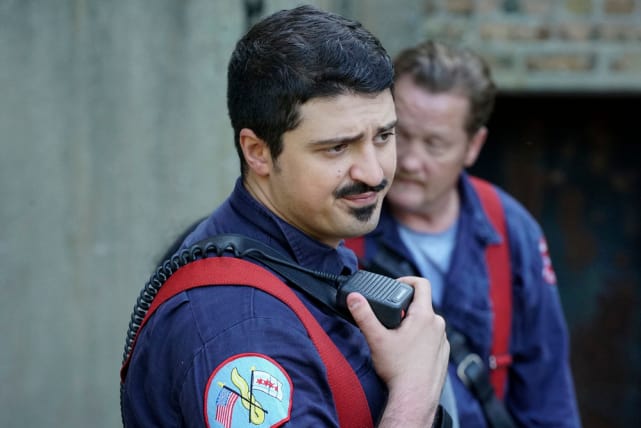 What's going on here? You having a mental event of some sort?

Mouch
25. Salem
Anne: I gave you a simple test and you failed. I left you free to move and speak. If you move or speak against me, Brown Jenkins feasts on your insides.
Cotton: You have me in a prison.
Anne: No, dear Cotton. I have a prison inside you. Now come to bed.
26. Younger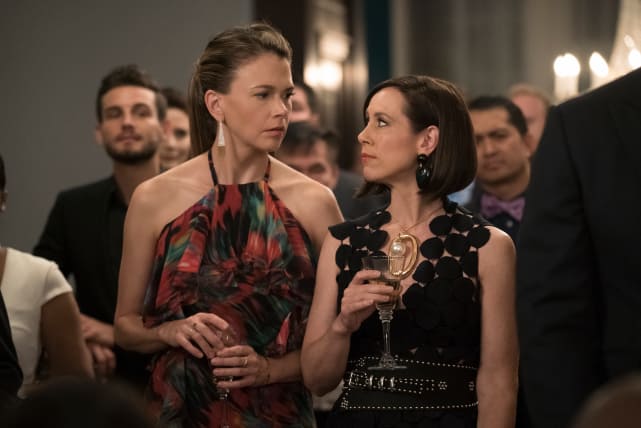 Good luck. We're all begging for more cock. I mean Crown of Kings, of course. C. O. K. I've never said that acronym out loud. I've always just read it, alone, in my head.

Diana
27. Arrow
Diggle: You must be the new kids on the block.
Curtis: More like the Backstreet Boys.
28. Frequency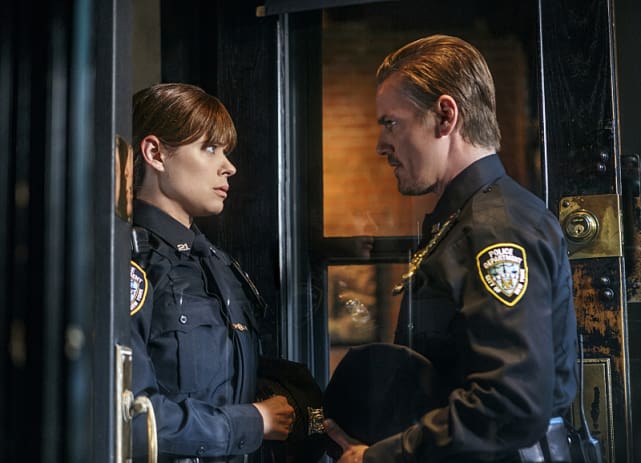 Frank: Slow down. We're not going to help anybody if we're not gonna get there.
Raimy: What the hell, dad? Calm down.
Frank: It's 'what the hell' Detective Sullivan.
29. American Horror Story: Roanoke
We're part of the United States! We get TV!

Jethro
30. Code Black
Campbell: Are you removing a spleen in the ER?
Ethan: Yeah, we thought her dying in the elevator wasn't the best way to go.
31. The Big Bang Theory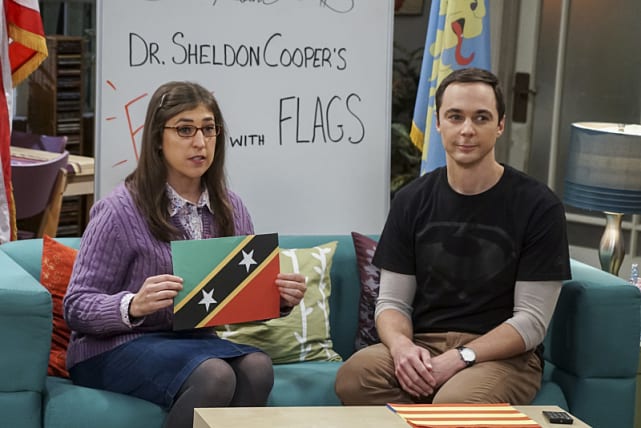 Oh, I don't mind. I'm very good at complaining. If it were an Olympic Sport I'd complain about what a stupid sport it is, and then I'd take home the gold.

Sheldon
32. Rosewood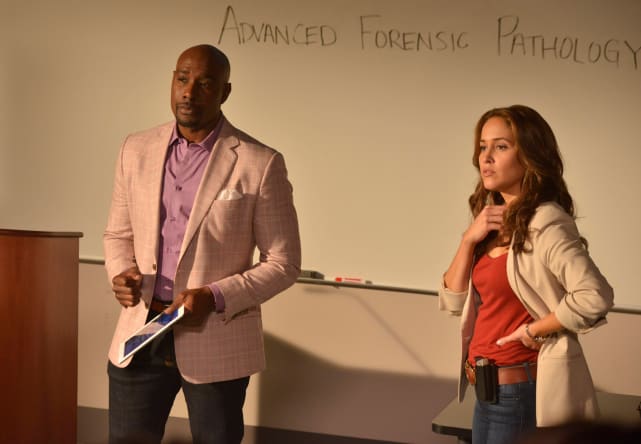 Rosewood: It's Disney World. Who doesn't like Disney World?
Kayla: It's for little kids.
33. Legends of Tomorrow
Ray: You OK?
Mick: We were attacked by zombies. And somebody put sprouts on my sandwich.
34. Pitch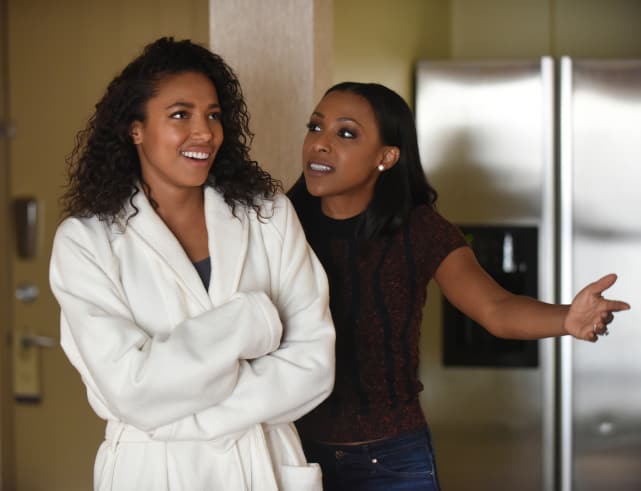 Ginny: I guess you've seen the video.
Dr.:The whole world has seen the video.
35. How to Get Away with Murder
Connor: Maybe you were both with him.
Asher: Oh, two beards, one chick. That's hot.
36. Grey's Anatomy
Alex: They're gonna overhaul the program because I beat up DeLuca.
Meredith: Everything isn't about you. That doesn't even make sense.
Alex: A teacher beat up a student.
Meredith: Oh, that makes sense.
Wait! There's more Quotables from Week Ending November 4, 2016! Just click "Next" below:
Next