Happy fall!
The leaves are turning, the temperature is dropping (somewhere, right??) and a whole plethora of new and returning shows are hitting the small screen. That means we're back, baby!!
TGIT makes a comeback this week with Grey's Anatomy and Scandal, but we're still on board with summer fun such as You're The Worst and Ray Donovan. Meanwhile, Halloween made an early appearance as Scream Queens burst onto the scene with two hours of comedic mayhem. Rating schmatings, it trended for hours on Twitter, guys!
A shocking new crime was committed on How to Get Away with Murder (murder, really?), a hot new man named Rosewood joined Empire on Wednesdays and a moral dilemma was facing The Doctor on Doctor Who just in time for the TARDIS to *explode* on Saturday.
Take a look at these quotes, discover what programming you should be tuning into, and get in while the going is easy!!
1. Castle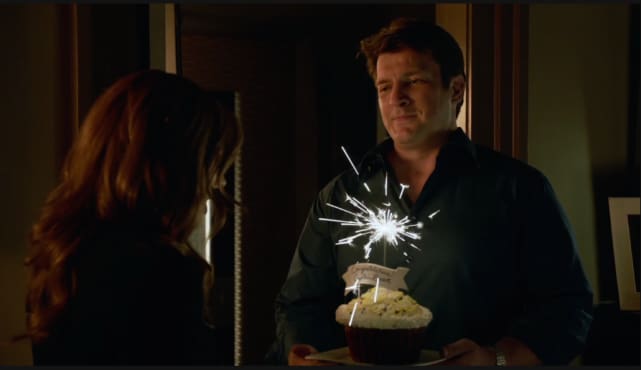 Kate: Babe, did you set your hair on fire again?
Rick: No, that was just one time. It's just that I'm so good looking I'm literally smoking hot.

2. Doctor Who
Oh, don't be disgusting, we're Timelords, not animals. Try, nanobrain, to rise above the reproductive frenzy of your noisy little food chain, and contemplate friendship.

Missy
3. Grey's Anatomy
Stephanie: You're one of the Seattle Grace five.
Arizona: I survived a plane crash. A big deal.
Stephanie: And a car crash. And a shooting. You might be immortal.
4. NCIS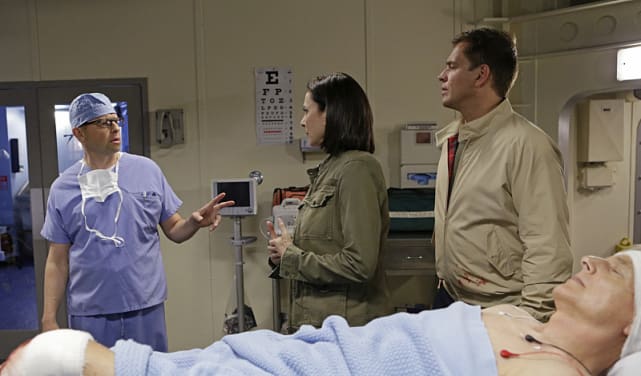 Franks: All the sawbones in the world...and you get Chuckles the Clown. I'll be this guy's a hoot at parties.
Gibbs: Shut up, Mike.
5. Masters of Sex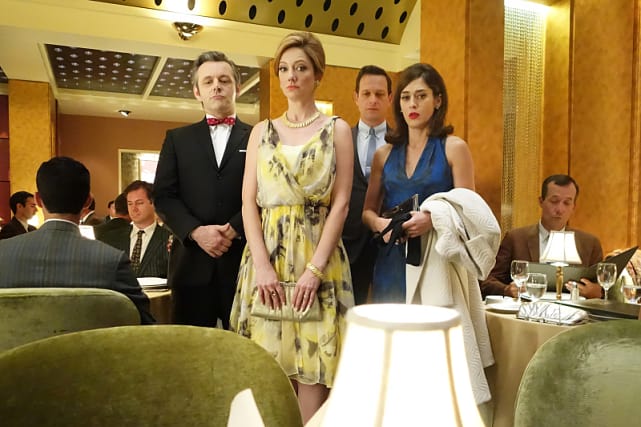 You're a son of a bitch, Bill, and a misguided one if you think that alienating Virginia is the way to win her back. That is your endgame, isn't it?

Daniel
6. The Muppets
What can I say? I'm attracted to pigs.

Kermit
7. Minority Report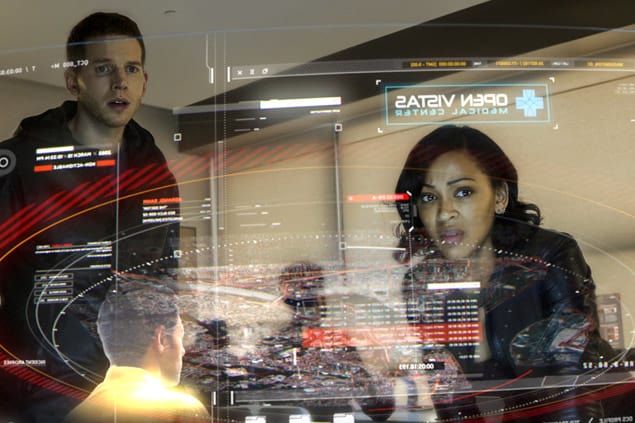 Dash: You know how much I see out here. If I can just get to one in time.
Agatha: You can't. You know that. Your gift is incomplete without your brother.
8. Rosewood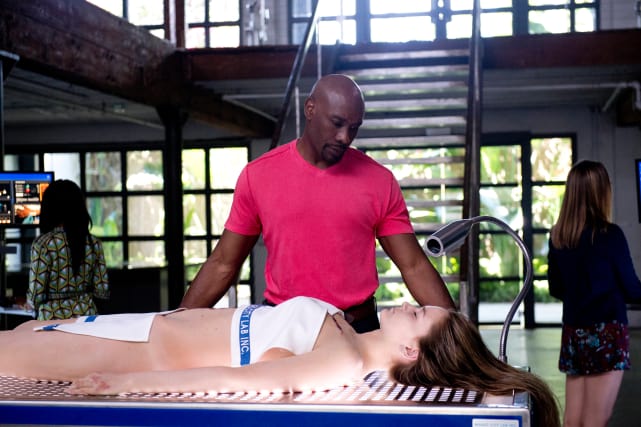 I'm the Beethoven of private pathology.

Rosewood
9. The Big Bang Theory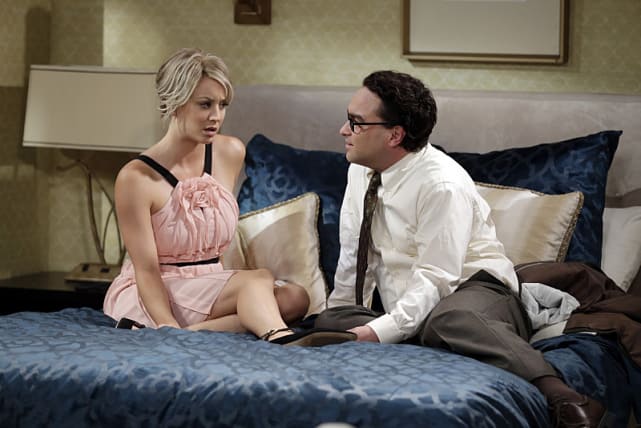 Whatever. Put us on the internet. I've always wanted a wedding with a comments section.

Penny
10. Scorpion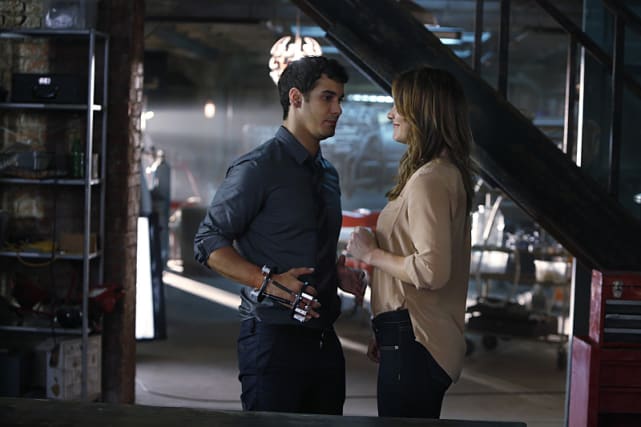 It seems when you were back at the hospital unconscious. I, well, I sort of kissed you.

Paige
11. Chasing Life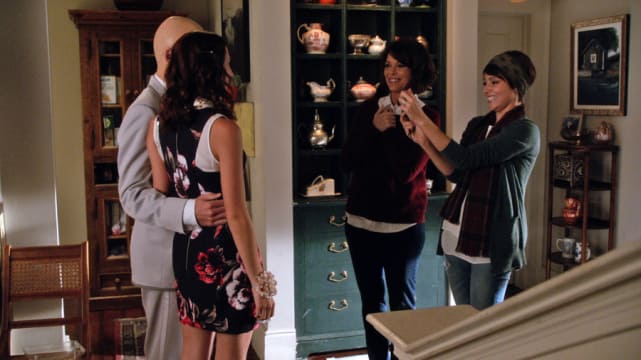 Sometimes it's good to know when to move on.

Dominic
12. Scandal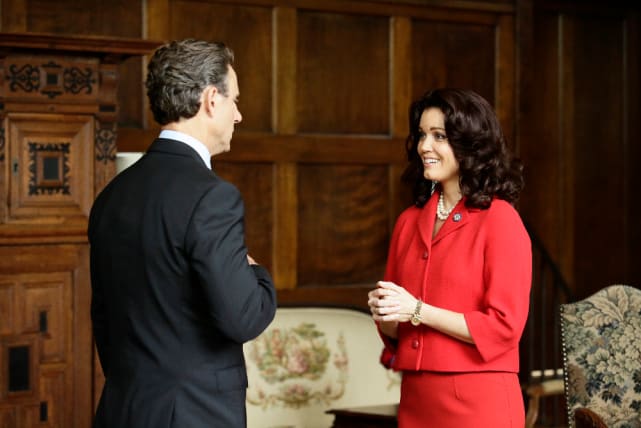 Mellie: I know without a doubt that you and I together, a team, is what's best. For us. For the country. For our beautiful children. And I'm so glad you see it too.
Fitz: I'm divorcing you.
13. Scream Queens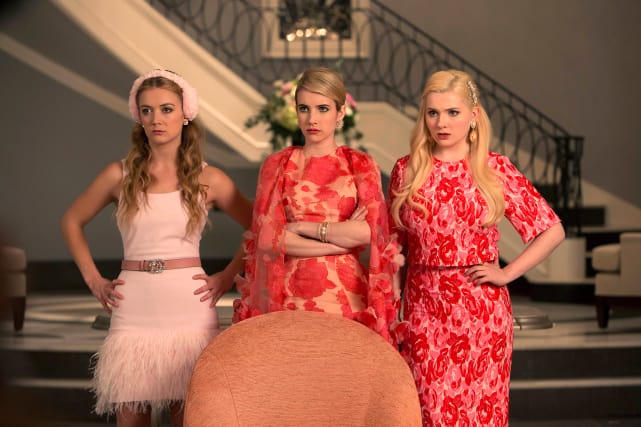 Chanel #5: You have an amazing skill at telling people what they need to hear.
Chanel Oberlin: I'm sorry, did I ask you to pull down my panties and blow a compliment up my butt? Nobody likes a suck-up, Chanel #5.
14. Gotham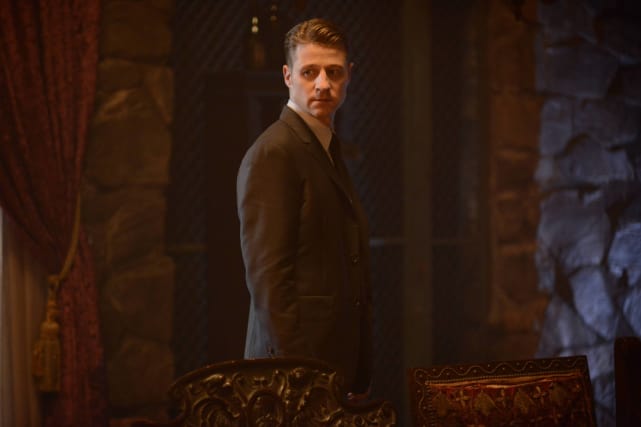 Surely, sometimes the right way is the ugly way.

Bruce Wayne
15. Nashville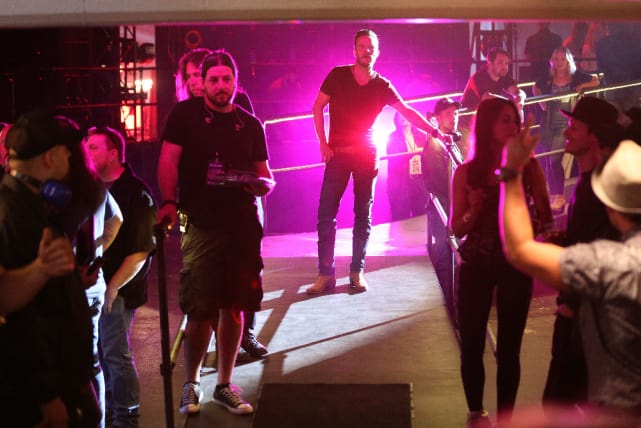 I don't belong in my old places. I don't belong in there. I don't belong.

Will
16. NCIS: Los Angeles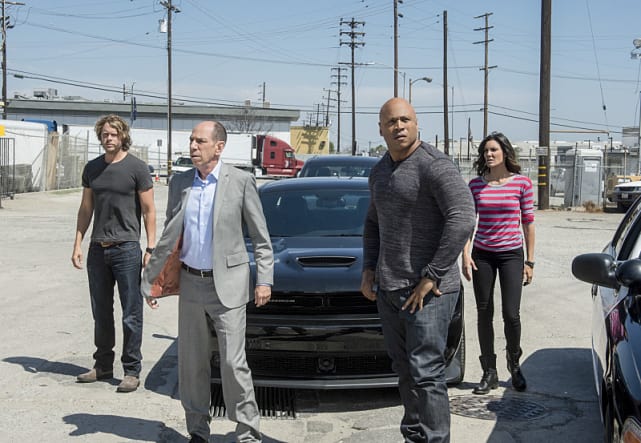 Not tonight, tonight we drink alone.

Hetty
17. Awkward
Lacey: Do you love, or do you love?
Jenna: What in the hell are you doing? Are you trying to humiliate me?!
18. Blindspot
Someone did this to me. Took away my whole life and I can't do anything about it.

Jane
19. Ray Donovan
Ray's just like my old man was with my mom. Too caught up with his own bullshit to realize how beautiful she was.

Terry
20. Significant Mother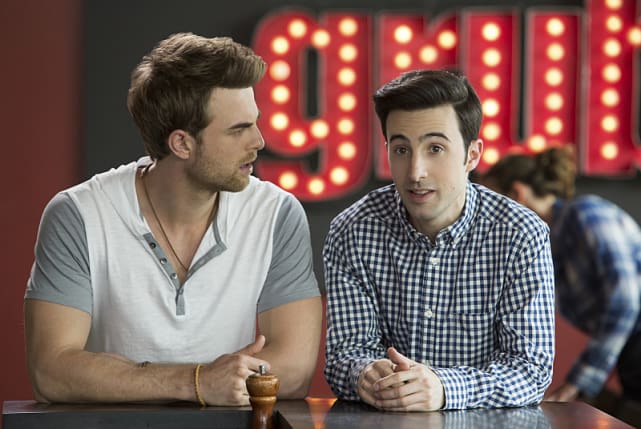 Jimmy: I've challenged Timmy to a duel.
Lydia: Like a sword fight?
Jimmy: Oh, no. We're going to have our pants on.

21. The Strain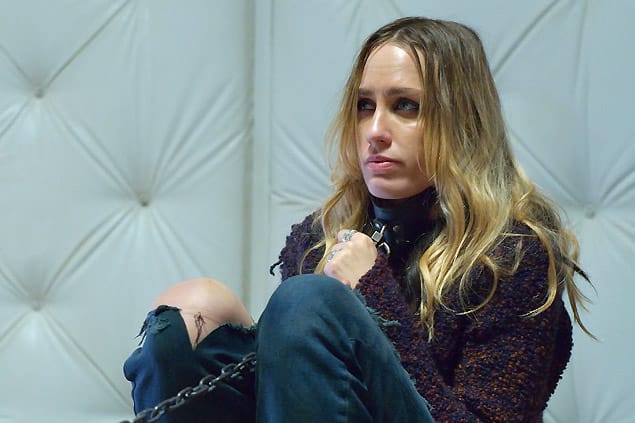 Your scent reminds me of a certain perfume that used to fill me not only with desire but despair, because I knew I could never possess the woman who wore it.

Eichhorst
22. Public Morals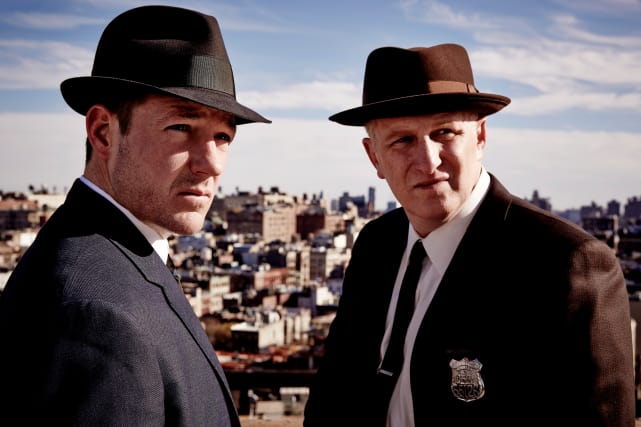 As much as I would love to wish it was a random act of violence, I'm Irish and therefore can't help but expect the worst.

Terry Muldoon
23. Empire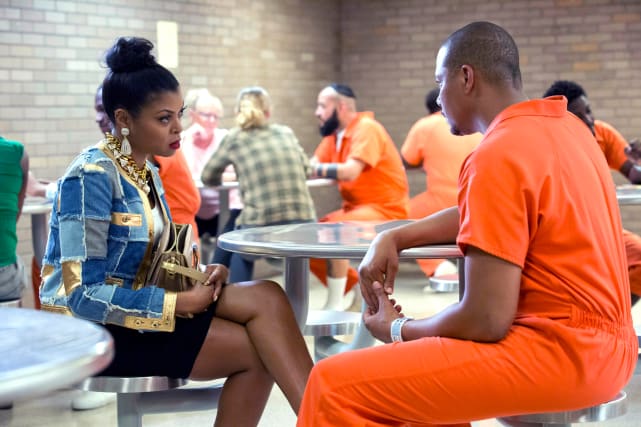 It's crazy how I can love your ass and hate you at the same moment.

Lucious [to Cookie]
24. Limitless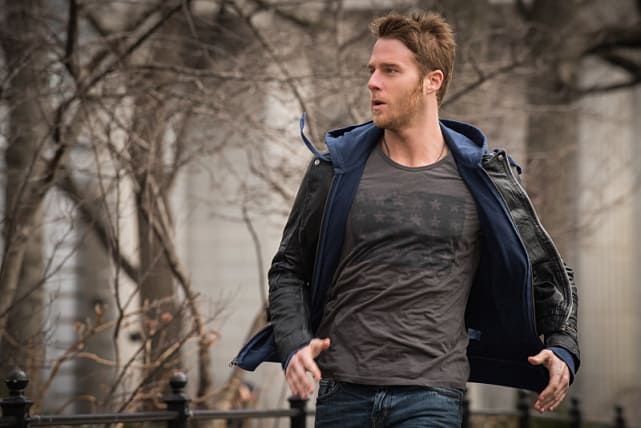 Your brain is a miracle, but it's not efficient. There's a maze inside everyone's head, a labyrinth of missed connections and untapped potential. But now suddenly, I had access to every single brain cell.

Brian
25. The Bastard Executioner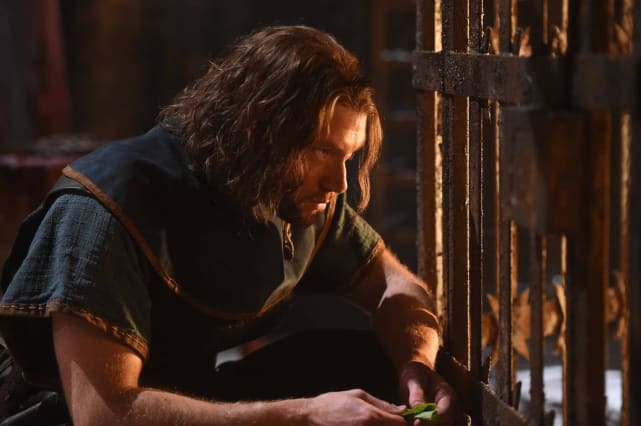 Wilkin: I know you see my angels, but do you see my demons as well? The ones that wrap me in fear nearly every day now.
Annora: We make our own demons.
Wilkin: Then I'm certain to make another.
26. How to Get Away with Murder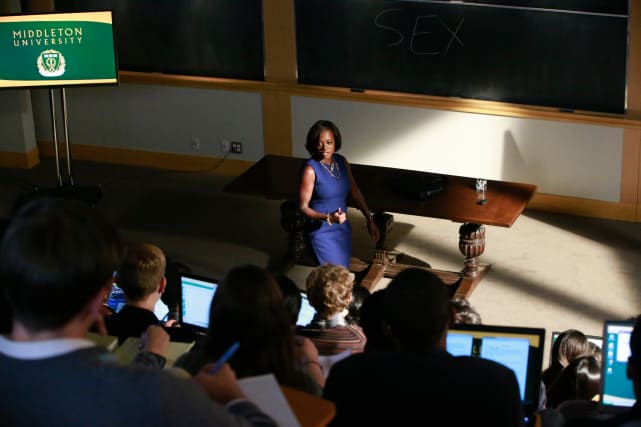 Frank: You know, whoever did this had to be strong enough to drag her behind the stairs.
Annalise: A person can lift almost anything if they're desperate enough.
27. NCIS: New Orleans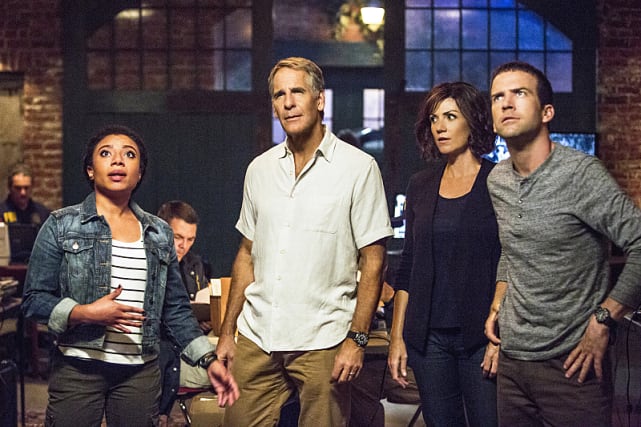 Percy: Serial number's been altered.
LaSalle: Oooh. That's a federal offense. *shakes his finger* No bueno.
28. Modern Family
Everyone has their strengths. I'm a great gift-giver.

Mitchell
29. Law & Order: SVU
Self-inflicted? Did she dismember herself too?

Barba
30. You're the Worst
This gay porn site pays me ten bucks a dick. (gasps) I have a job!

Lindsay
31. Dominion
David: They're over by the Luxor. That's outside the walls, they can stay there as long as they like. Who cares?
Claire: We do. There's a tunnel right underneath that bus that leads straight into Vega.
David: Uh oh.
Wait! There's more! Just click "Next" below:
Next