RuPaul's Drag Race: 13 Favorite Moments From "Breastworld"

Justin Carreiro at .
Another acting challenge has pushed these queens to the limit on RuPaul's Drag Race Season 10 Episode 9.
With all the personality in the world, you would think that every contestant at this point would excel in an over-the-top performance. They had done so well that last time. Unfortunately, some of their portrayals were a tad ... robotic.
Related: Enjoy UNLIMITED access to thousands of Movies and TV shows with Amazon Prime Video. WATCH ANYWHERE. CANCEL ANYTIME!
In their parody-filled Maxi Challenge, the queens created several scenes for premium cable's hot new drama, Breastworld. Humor and acting were needed to steal the show and standout in the group. But, who failed to shine?
In their lackluster performances, both Kameron Michaels and Eureka O'Hara ended up in the bottom. However, they killed it during their lip sync for your life, so RuPaul let both queens stay in the competition.
That's right! No one went home.
Related: RuPaul's Drag Race: 13 Favorite Moments From "The Unauthorized Rusical"
Also making up the hour was a Mini Challenge memory game, a surprise cameo, and the ladies of Broad City having the best of time of their lives.
Below, we picked out 13 moments from "Breastworld" that made us want to binge-watch all past episodes of this fake parody.
RuPaul's Drag Race Season 10 airs Thursdays on VH1 at 8/7c.
13. The WB Frog
12. Breakup Stories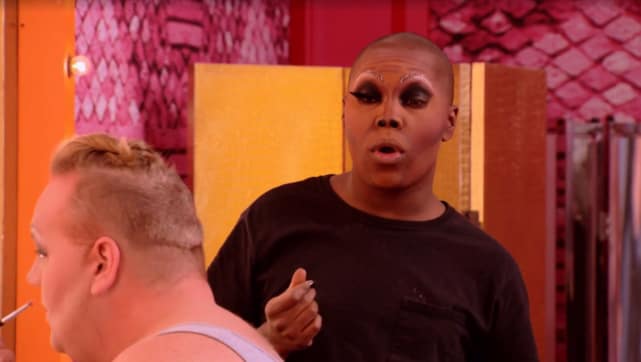 11. Get It Together
10. Stephen Colbert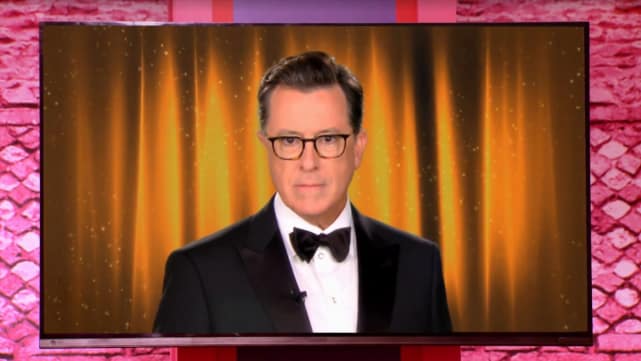 9. Bossy Bottom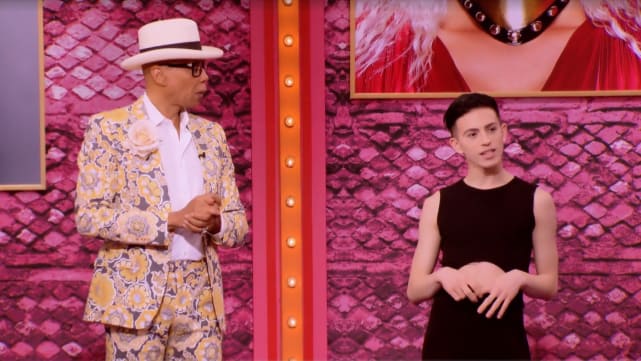 8. The Nicole Kidman Rule
Wait! There's more RuPaul's Drag Race: 13 Favorite Moments From "Breastworld"! Just click "Next" below:
Next