Who or what is messing with Kirsten's ability to stitch?
Strange glitches have plagued her since she was trapped in her own memories. Linus may have found the cause on Stitchers Season 3 Episode 3 "Perfect."
And judging by the photos below, the solution could be worse than the problem. Why else would everyone look so tense? Their expressions don't exactly promise good news.
The team also has a new case to solve. This one revolves around a high-profile divorce attorney. Will something in his memories trigger Kirsten?
Scroll through the photos below and share your thoughts with us! What do you think is causing the stitch problems? How will it affect Cameron and Kirsten's romance?
Need to catch up? You can watch Stitchers online anytime!
1. Tension in Paradise? - Stitchers Season 3 Episode 3
2. Stitch Time - Stitchers Season 3 Episode 3
3. Hangover Alert? - Stitchers Season 3 Episode 3
4. Linus at the Ready - Stitchers Season 3 Episode 3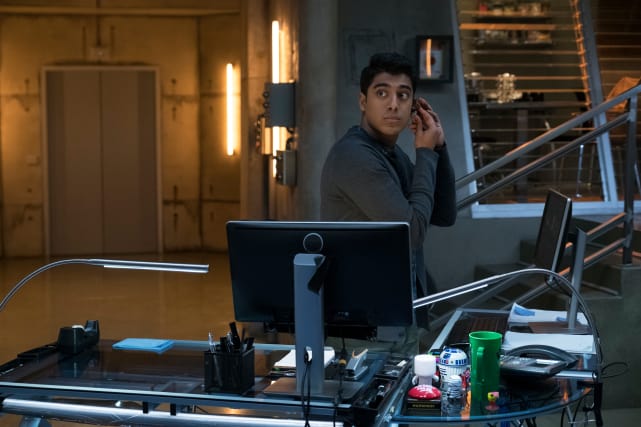 5. Taking a Moment - Stitchers Season 3 Episode 3
6. Standing Her Ground - Stitchers Season 3 Episode 3
Wait! There's more Stitchers Photos from "Perfect"! Just click "Next" below:
Next