Mary Winchester is back in action!
Things are about to get very interesting. Not only do the guys have a mother again, they're also in a bit of a pickle with the British Men of Letters.
Take a look at these photos from Supernatural Season 12 Episode 1, "Keep Calm and Carry on," to find out what to expect from the Season Premiere.
If you're so excited you can't stand the wait, you can also watch Supernatural online right here via TV Fanatic to tide you over.
Supernatural returns Thursday, October 13 on The CW!!
1. Mother and Son - Supernatural Season 12 Episode 1
2. Cas on the Job - Supernatural Season 12 Episode 1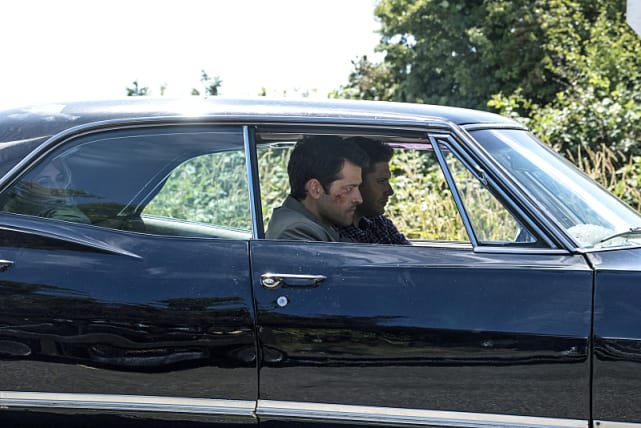 3. Mama Winchester - Supernatural Season 12 Episode 1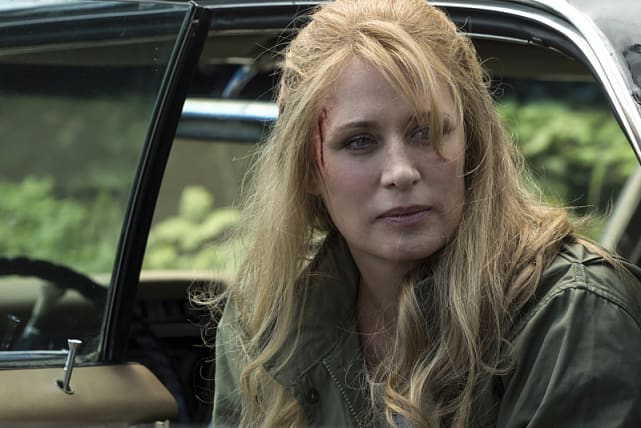 4. Steely Gaze - Supernatural Season 12 Episode 1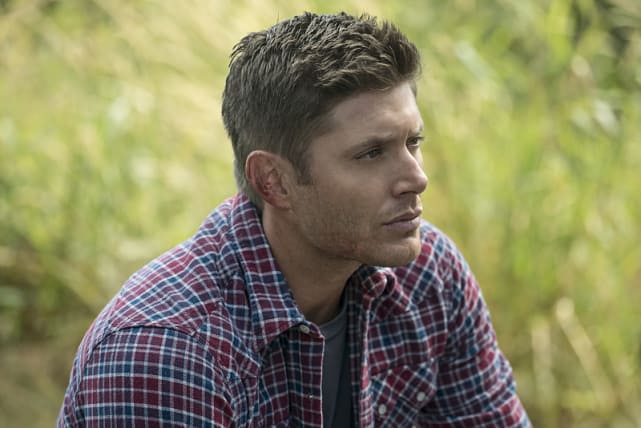 5. Ms. Watt - Supernatural Season 12 Episode 1
6. On the Ground - Supernatural Season 12 Episode 1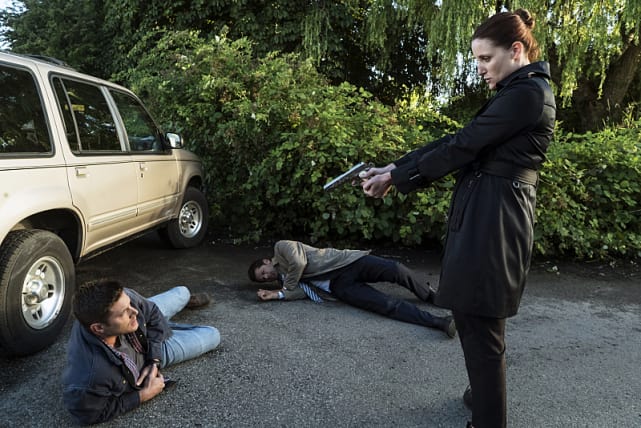 7. Don't Test Mary Winchester - Supernatural Season 12 Episode 1
8. Standing By - Supernatural Season 12 Episode 1
9. Taking Notes - Supernatural Season 12 Episode 1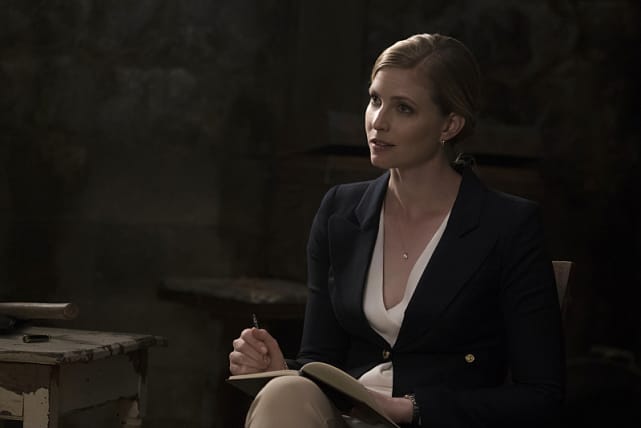 10. Looking Uncomfortable - Supernatural Season 12 Episode 1
11. Cattle Prod Much? - Supernatural Season 12 Episode 1
12. Poor Sammy - Supernatural Season 12 Episode 1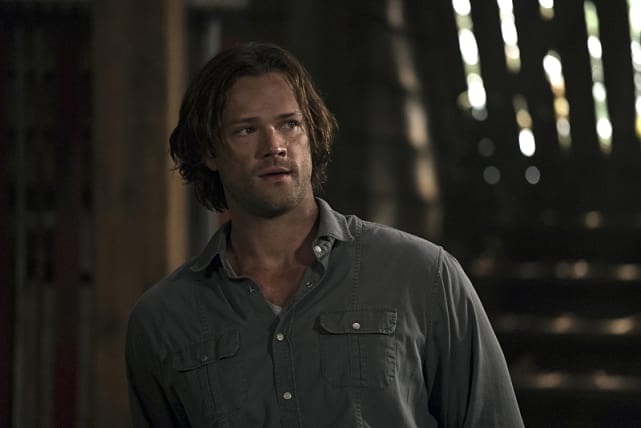 13. Blowtorch - Supernatural
Wait! There's more! Just click "Next" below:
Next