"The death wave will be here in 10 days. This really is our only hope."
So says Clarke in the trailer for the latest installment The 100 Season 4 Episode 8, but it's unclear who she's really trying to convince – everyone else or herself.
On The 100 Season 4 Episode 7, the group at Becca's lab made the decision to use a scavenger they caught for human experimentation, in the hope of creating a nightblood solution allowing everyone to have the radiation resistance that Luna has.
Clearly, no one is particularly comfortable with the plan – but as Clarke says, it's their only chance of survival. But will it fail and be a moot point anyway in the end?
Check out these images from The 100 Season 4 Episode 8 below for a hint of what's to come, and tune in to watch "God Complex" on Wednesday, March 29 at 9/8c on The CW.
Remember that you can also watch The 100 online here at TV Fanatic anytime to catch up on any of the post-apocalyptic drama you might have missed!
1. Kane and Indra — The 100 Season 4 Episode 8
2. Gaia — The 100 Season 4 Episode 8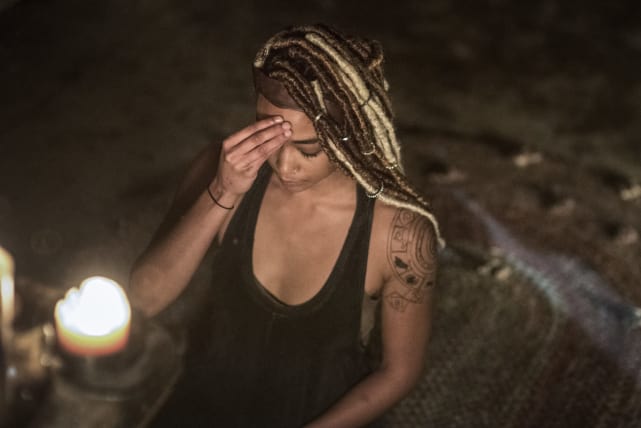 3. The Fate of the Flame — The 100 Season 4 Episode 8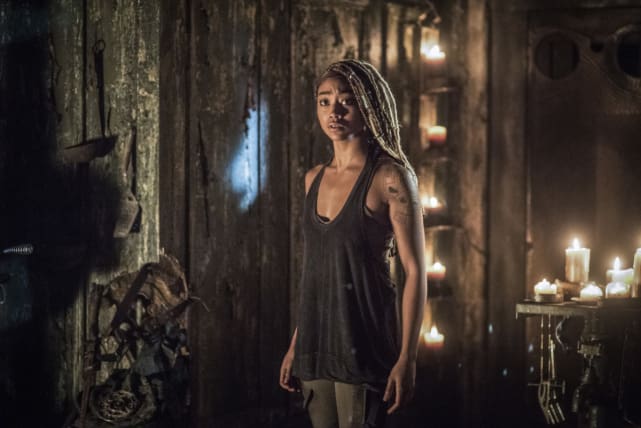 4. Jaha — The 100 Season 4 Episode 8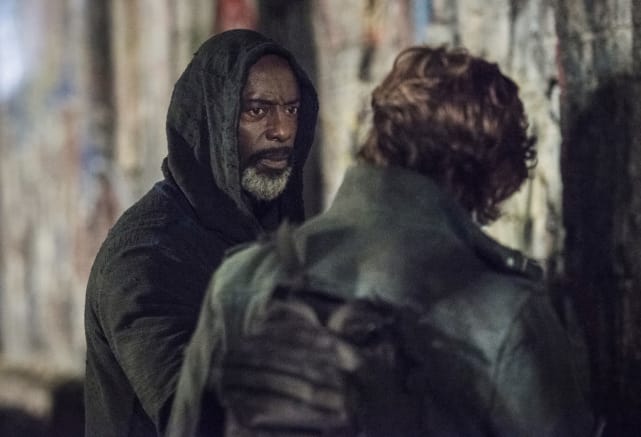 5. Jaha and Gaia — The 100 Season 4 Episode 8
6. Tensions Rise — The 100 Season 4 Episode 8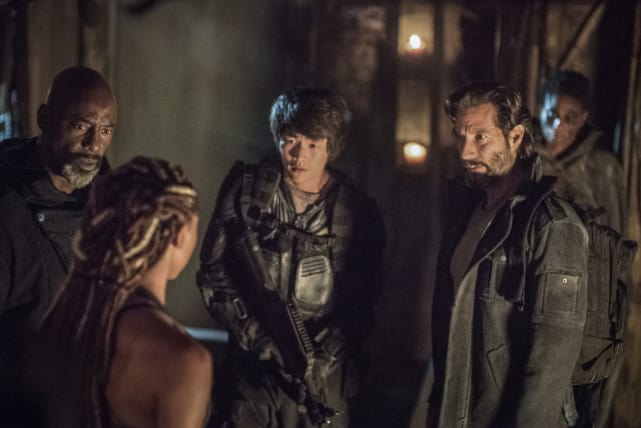 7. A Turn for the Worse — The 100 Season 4 Episode 8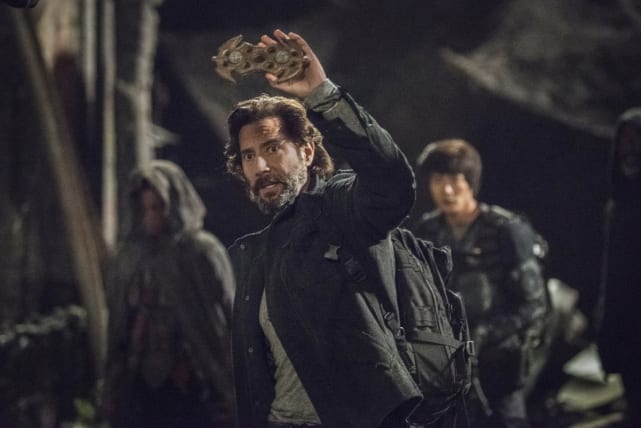 8. Emori and Roan — The 100 Season 4 Episode 8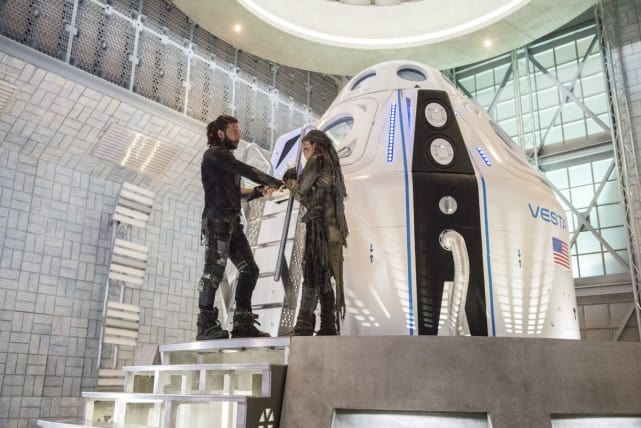 9. Emori and Murphy — The 100 Season 4 Episode 8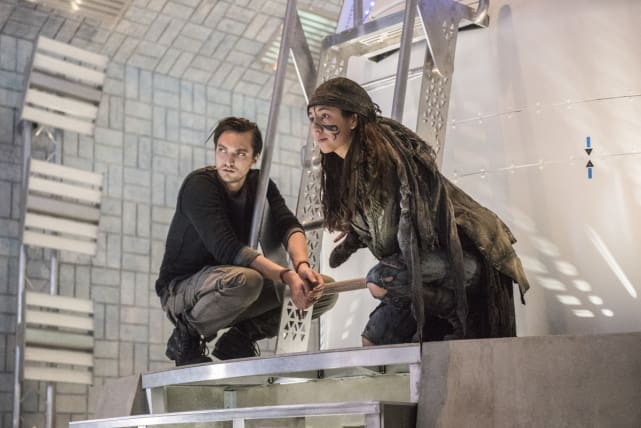 10. Raven's Awake — The 100 Season 4 Episode 8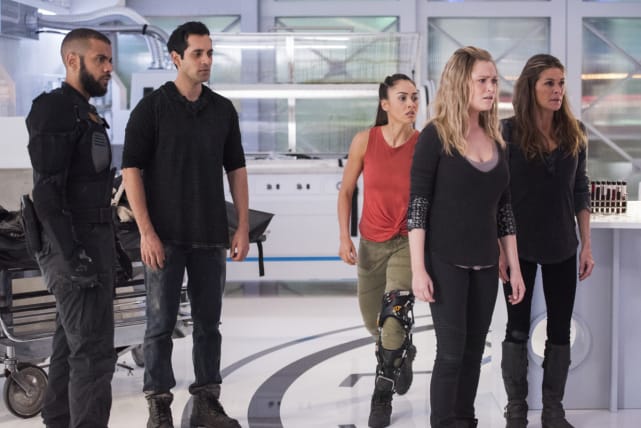 11. Raven's Brain — The 100 Season 4 Episode 8
12. Group Meeting — The 100 Season 4 Episode 8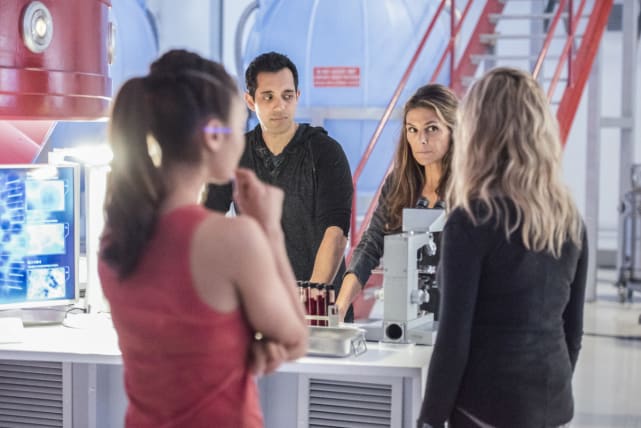 13. Clarke — The 100 Season 4 Episode 8
14. Luna — The 100 Season 4 Episode 8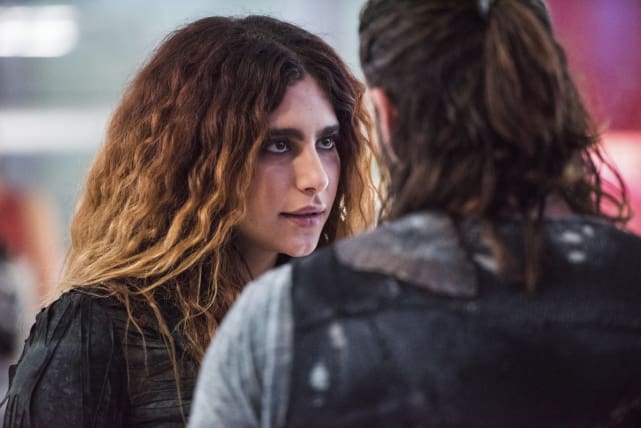 15. Fighting Roan — The 100 Season 4 Episode 8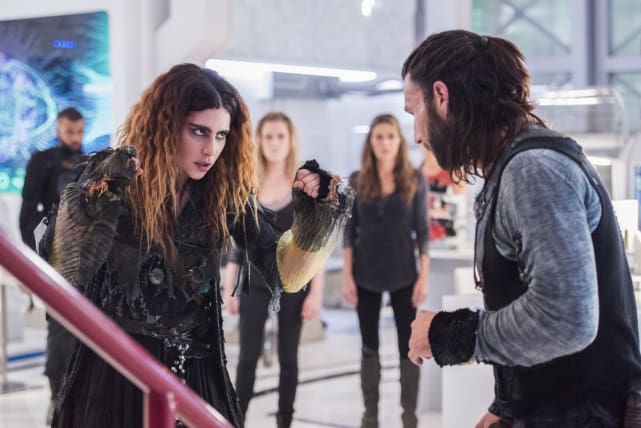 16. Gaining the Upper Hand — The 100 Season 4 Episode 8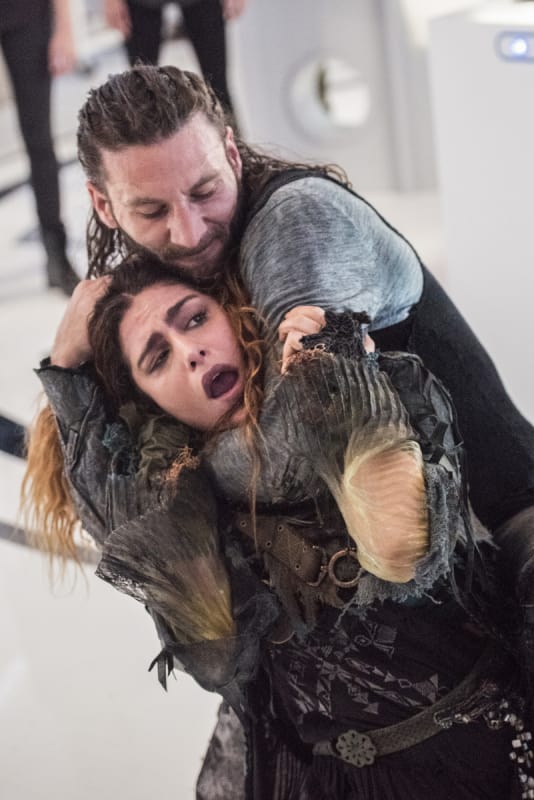 Wait! There's more! Just click "Next" below:
Next