ALIE's victory seems imminent on The 100 Season 3 Episode 14.
After successfully forcing Kane to accept the chip in exchange for sparing Abby's life on The 100 Season 3 Episode 13, ALIE gained a wealth of information about the delinquents' plans and whereabouts.
None of the preview photos feature ALIE or anyone at Polis or Arkadia, so we have to imagine that ALIE's army is closing in on Clarke and the others at Luna's oil rig.
For their part, Clarke, Octavia, Bellamy, and Jasper are working hard to convince Luna to accept the flame and become the commander.
Many of the recently-released preview photos feature Clarke and the other delinquents in desperate conversation with Luna, probably trying to talk her into accepting the second AI.
Meanwhile, Jasper appears to have made a new friend among Luna's people and is all smiles – for a second anyway. Since this is The 100, we know that the other shoe will drop any minute, putting a damper on Jasper's newfound, brief happiness.
Check out these preview photos and speculate with us by commenting below! "Red Sky at Morning" airs this Thursday at 9/8c on The CW.
1. Convincing Luna - The 100 Season 3 Episode 14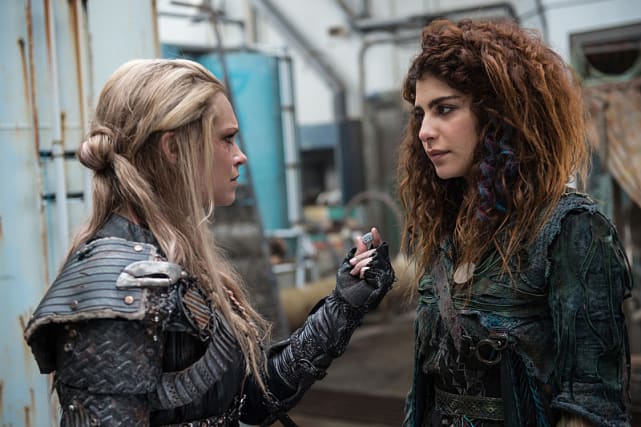 2. Backstory - The 100 Season 3 Episode 14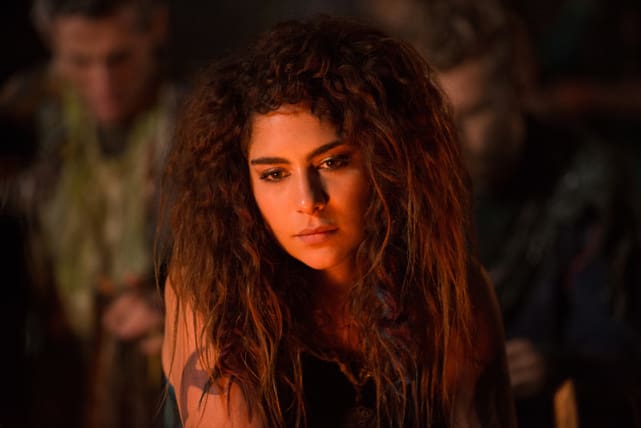 3. Desperate to defeat ALIE - The 100 Season 3 Episode 14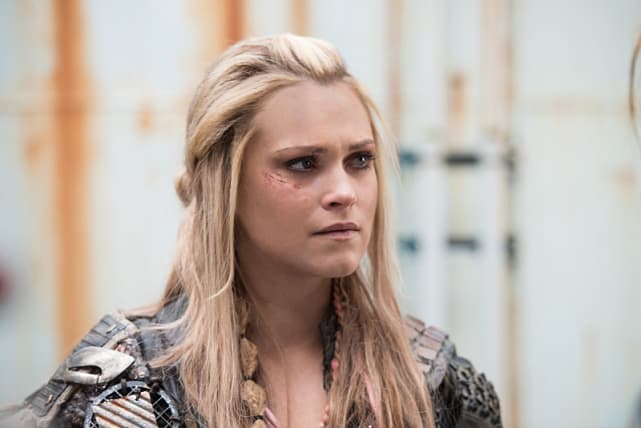 4. A Pacifist Commander? - The 100 Season 3 Episode 14
5. Socializing - The 100 Season 3 Episode 14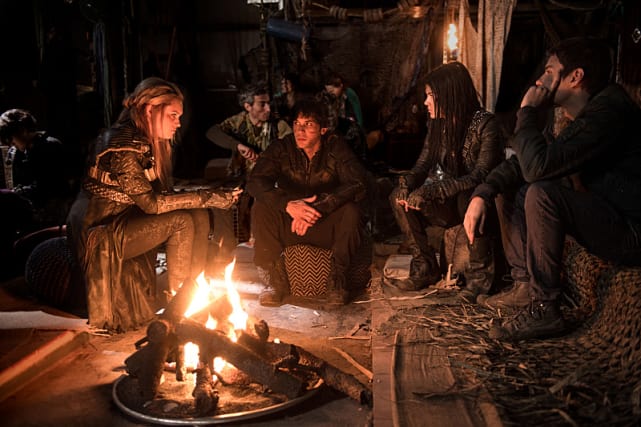 6. A New Face - The 100 Season 3 Episode 14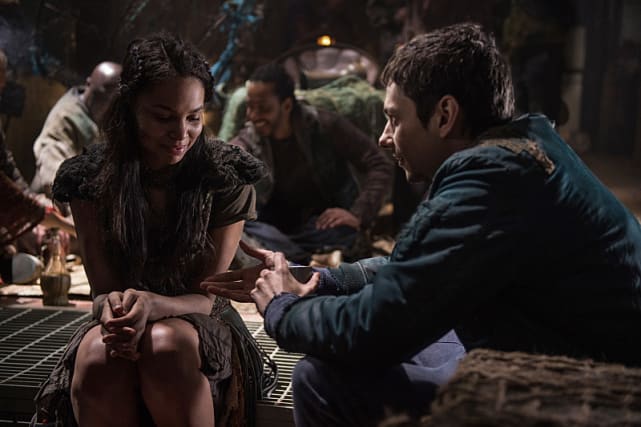 Wait! There's more The 100 Photos from "Red Sky at Morning"! Just click "Next" below:
Next