Are we looking at an entirely Clarke-less episode of The 100?
Based on these early released stills from The 100 Season 3 Episode 8, it seems like that might actually be the case -- which means we'll be waiting a whole additional week to discover the fallout from Lexa's death at the end of The 100 Season 3 Episode 7.
In the meantime, we see Lincoln confronting both Sinclair (oh, hey, Sinclair! Long time no see!) and Bellamy, his former friend. Meanwhile, Kane and Pike continue to face off, but it's unclear whether Pike has yet found the proof he needed to accuse Kane of treason.
Elsewhere, it seems that Raven may be retaining her memories of Finn and experiencing actual sadness, despite her ALIE chip, and she asks for Jasper's help.
What will become of Skaikru? Take a look at these stills and chime in with your theories by commenting below!
1. Face Off - The 100 Season 3 Episode 8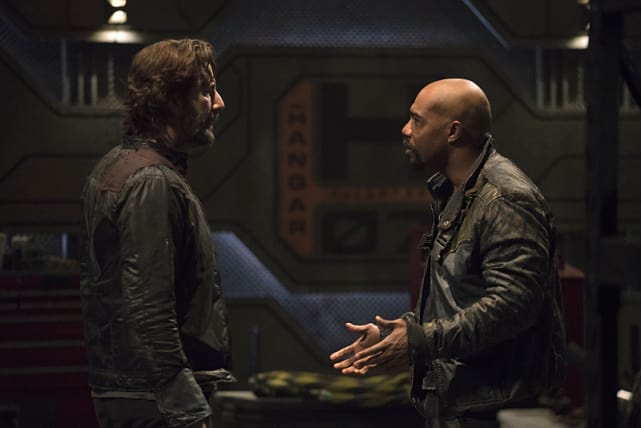 2. Kane vs. Pike - The 100 Season 3 Episode 8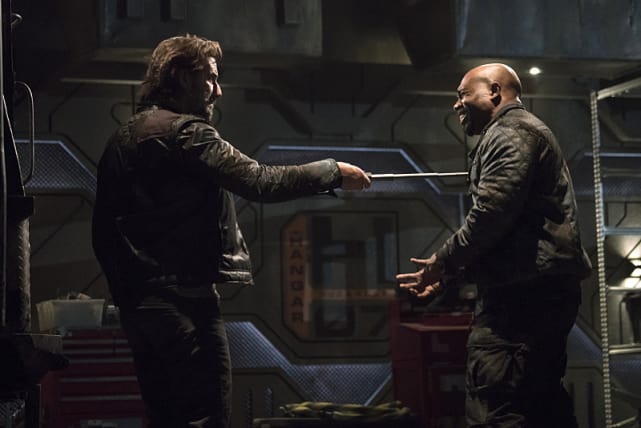 3. Startled - The 100 Season 3 Episode 8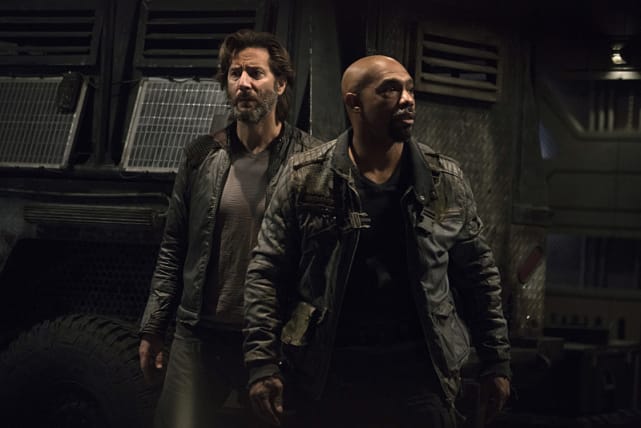 4. Injured Hand - The 100 Season 3 Episode 8
5. Leaning on the Truck - The 100 Season 3 Episode 8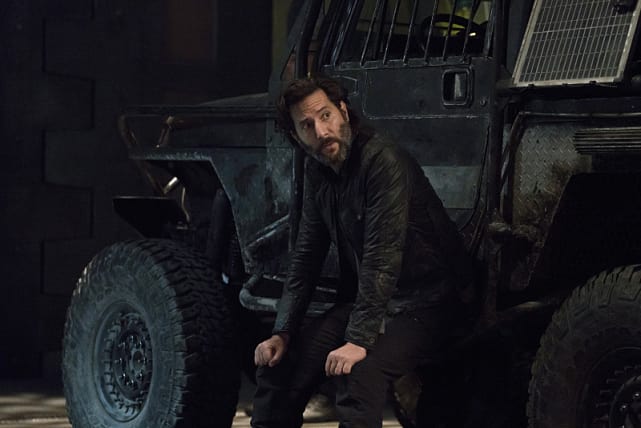 Wait! There's more The 100 Photos from "Terms and Conditions"! Just click "Next" below:
Next
Show:

Episode:

Related Photos:

Related Posts:

Created by:

Published: