Thirteen clans (including the lapsed Skaikru). Thirteen space stations (including the destroyed Polaris).
The symmetry seems obvious, and that doesn't exactly bode well for the fate of the Sky People at the hands of Lexa's twelve loyal clans on The 100 Season 3 Episode 7. Destruction seems imminent.
"Thirteen" focuses on Lexa's attempts to maintain peace in the face of the most recent Pike-led attack on Semet's village, an attack that led to Octavia's capture by the Grounders after she attempted to intervene to prevent bloodshed.
According to the official synopsis, Clarke is also set to discover a "game-changing truth" (about Polaris?) and we are going to be treated to a flashback to humanity's past. What's known about "Thirteen" is very vague, but either way, it promises to be a seminal episode.
Will Lexa survive her controversial decision not to attack Skaikru? Or will she be deposed? What the hell is going on with Titus and his motives? Will tragic Octavia meet her end in the crossfire between the two groups of people she has tried (and failed) to fit in among?
1. Commander on the Throne - The 100 Season 3 Episode 7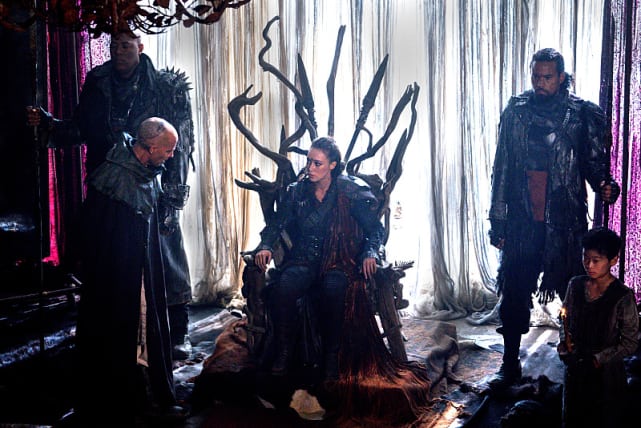 2. Clansmen Congregating - The 100 Season 3 Episode 7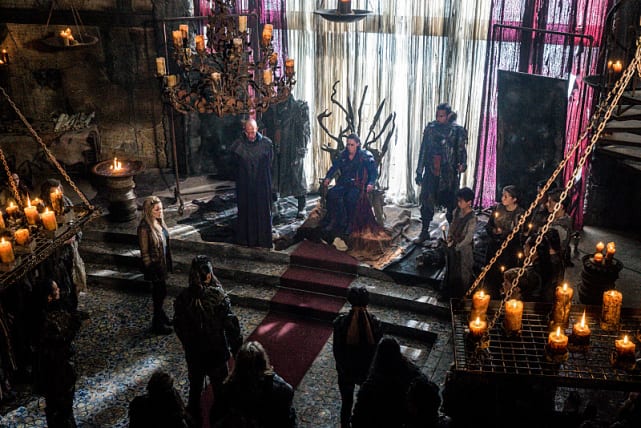 3. Bringing The Prisoner to Heda - The 100 Season 3 Episode 7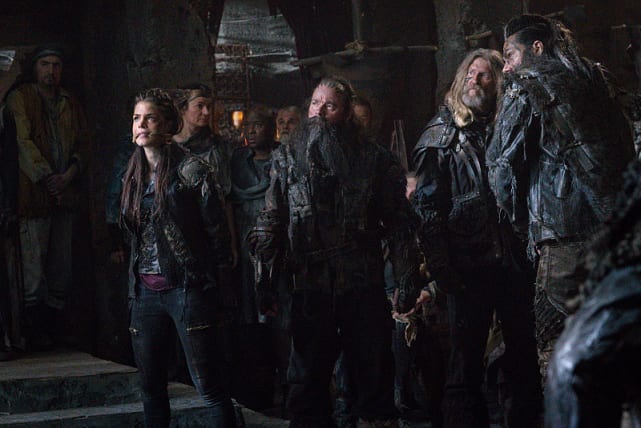 4. Prisoner Octavia - The 100 Season 3 Episode 7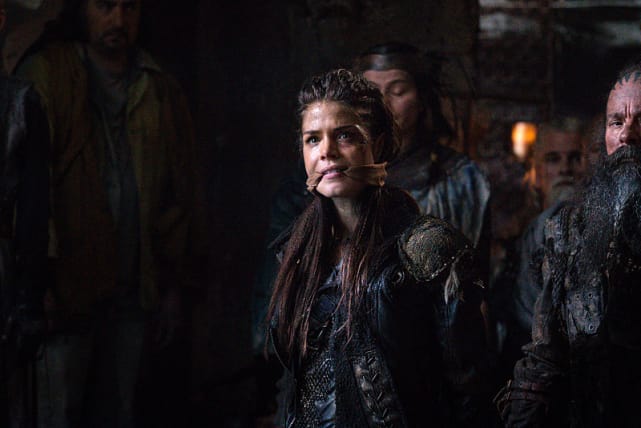 Wait! There's more The 100 Photos from "Thirteen"! Just click "Next" below:
Next