Will Agnes be saved?
Unfortunately, these preview photos of The Blacklist Season 4 Episode 4 don't reveal Liz reuniting with her daughter.
But they do show Liz teaming up with Red and Dembe to track down what looks to be a plant-loving blacklister. Maybe he knows where Agnes is?
What's more, it looks like Aram and Samar are having a serious conversation. Is she really going to leave the FBI team?
Grab a cup of coffee and take a look at these pictures from "Gaia."
1. Liz has something important to tell the team - The Blacklist Season 4 Episode 4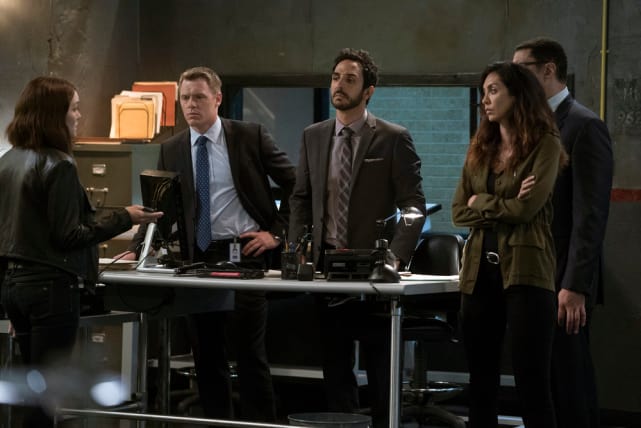 2. Samar isn't listening to Liz - The Blacklist Season 4 Episode 4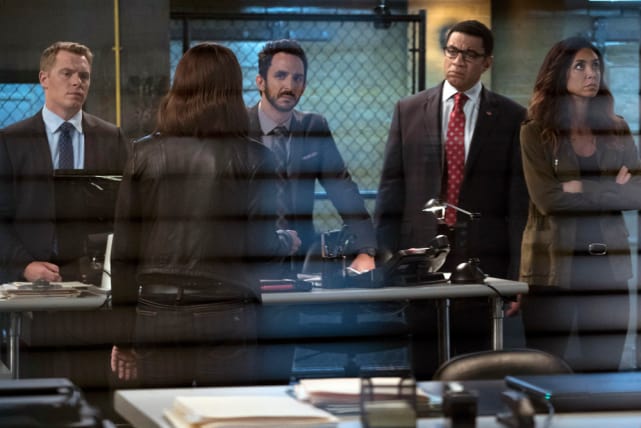 3. Aram and Samar have a heart-to-heart - The Blacklist Season 4 Episode 4
4. Samar has a confession to make - The Blacklist Season 4 Episode 4
5. Waiting for Liz - The Blacklist Season 4 Episode 4
6. Red loves his coffee - The Blacklist Season 4 Episode 4
Wait! There's more The Blacklist Photos from "Gaia"! Just click "Next" below:
Next