Barry's in for more than reunion on The Flash Season 3 Episode 16 "Into the Speed Force."
When the scarlet speedster risks everything to follow Wally into a fate worse than death, he comes across several familiar faces.
But are they friend or foe?
Judging by what we've seen with past doppelgangers, we're guessing it'll be a little bit of both.
Scroll through the phots below and share with us which return you're most excited about.
Need to catch up? You can watch The Flash online anytime!
1. Side by Side Speedsters - The Flash Season 3 Episode 16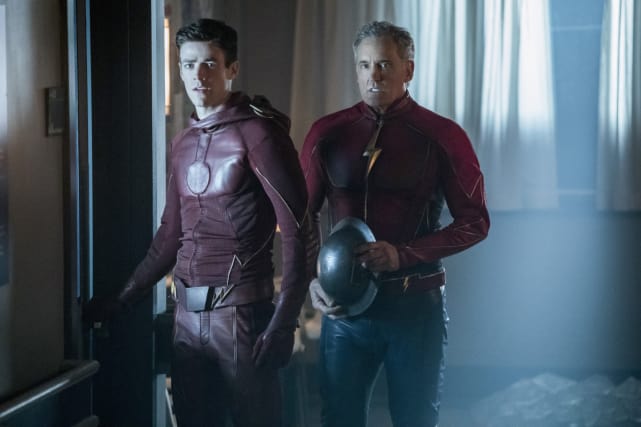 2. Barry and Jay enter the speed force - The Flash Season 3 Episode 16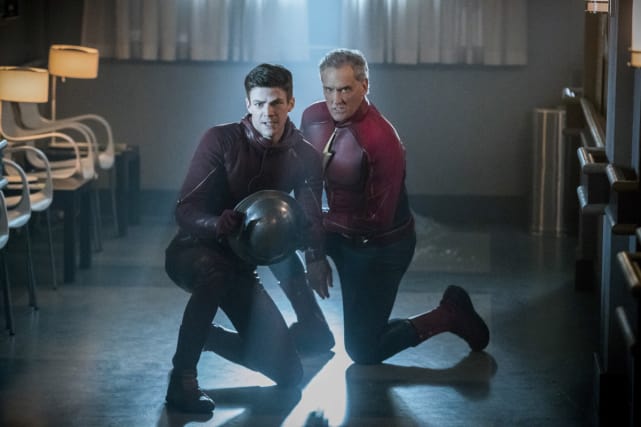 3. Missing emblem - The Flash Season 3 Episode 16
4. Who does Barry see? - The Flash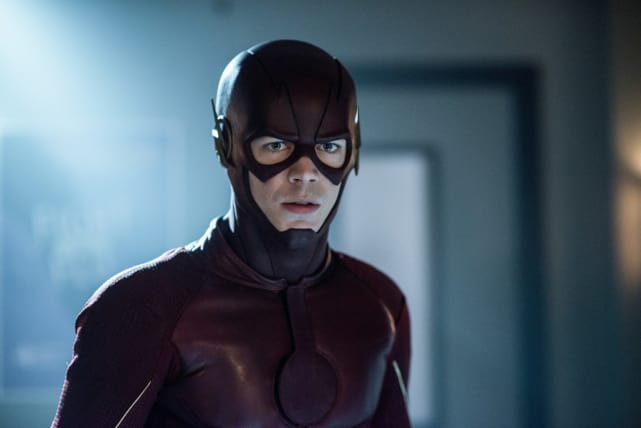 5. Take my helmet - The Flash Season 3 Episode 16
6. Ronnie Returns! - The Flash Season 3 Episode 16
Wait! There's more The Flash: Photos from "Into the Speed Force"! Just click "Next" below:
Next