The Fosters Photos from "Exterminate Her"

Jasmine Blu at . Updated at .
Callie's father is back for a visit and potentially to set Callie right.
Danny Nucci (Mike Foster) takes a spin in the director's chair for The Fosters Season 5 Episode 2.
Robert stops in for a visit and an update on Callie. It's safe to say he's learned that Troy confessed to Martha's murder and that Callie may be in the clear.
Will Stef and Callie tell him about the incident with Russell and Diamond? From the looks of it, they just might. With both moms and her birth father confronting her about her actions, Callie may have to figure out what lies ahead for her and her future.
Jesus, still struggling with his TBI and hurting from Emma, Brandon, and Mariana's actions, directs his focus on his tree house project. Unfortunately, to Mariana's dismay, Jesus wants to use the project as an opportunity to spend some one-on-one time with Gabe, who he has bonded with post his violent outburst.
Check out the photos below and hit up the comments with your thoughts on the season so far. Check back in on Tuesday, July 18 for our review. Don't forget, you can watch The Fosters online here via TV Fanatic!
1. Love Brings Us Together - The Fosters Season 5 Episode 2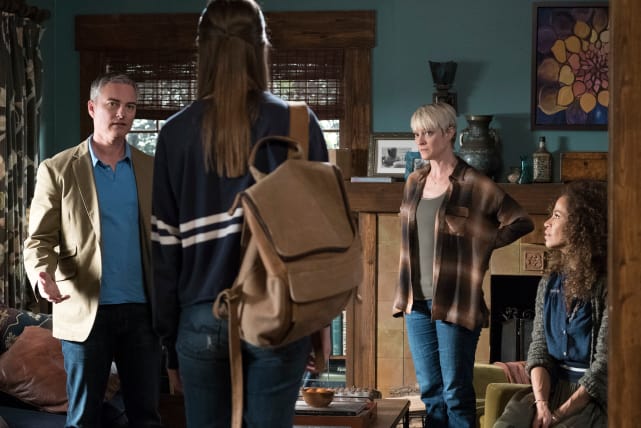 2. Silver Fox - The Fosters Season 5 Episode 2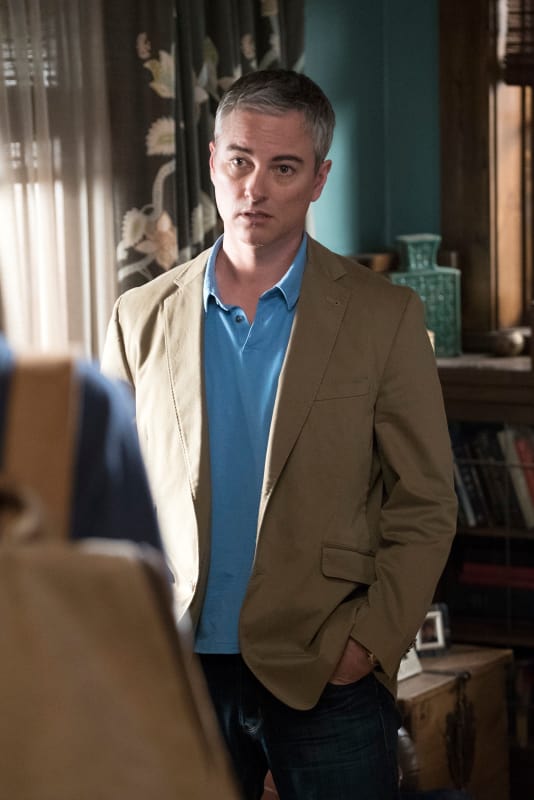 3. The Mediator - The Fosters Season 5 Episode 2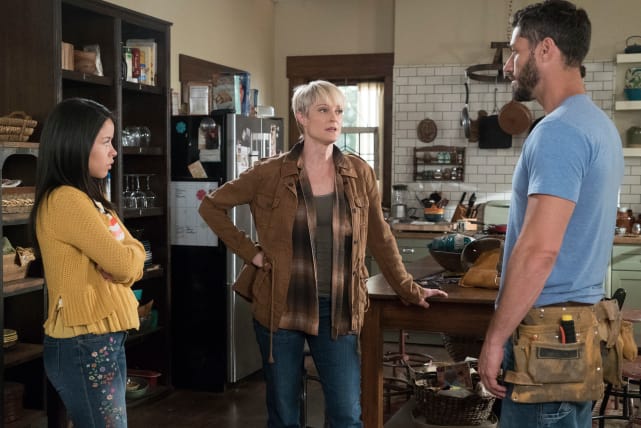 4. Reality Check - The Fosters Season 5 Episode 2
5. Callie Intervention - The Fosters Season 5 Episode 2
6. Taking It All In - The Fosters Season 5 Episode 2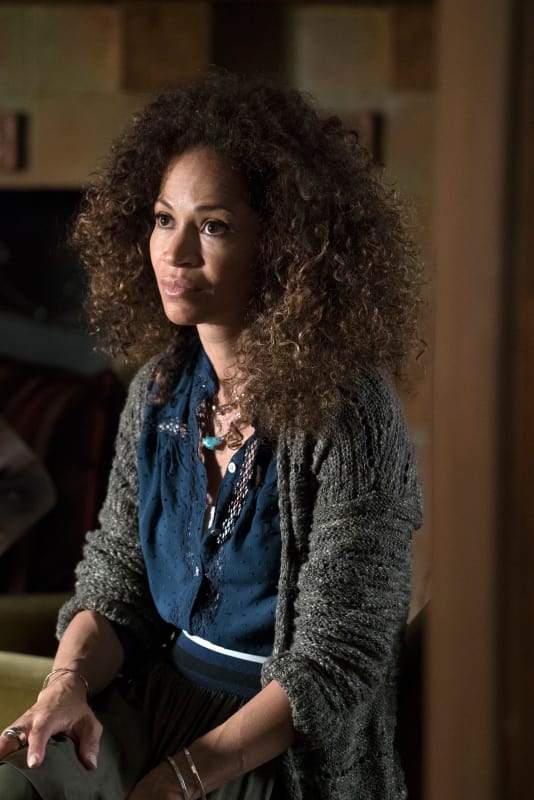 Wait! There's more The Fosters Photos from "Exterminate Her"! Just click "Next" below:
Next