Will Ximena ever make it out of the church without being taken into custody?!
We may find out on The Fosters Season 5 Episode 10. It's expected to be the second part and potential conclusion to the harrowing events of The Fosters Season 5 Episode 9.
The premiere will pick up where the finale left off, with Callie, Ximena, and AJ hiding away in Noah's church, and ICE outside formulating a plan. It's a relief that Stef and Mike show up the scene, but based on the phots, the kids may be hunkering down for a bit.
The winter premiere airs January. 9 on Freeform at 8/9c. There's still plenty of time to catch up on the season! You can watch The Fosters online right here via TV Fanatic.
Check out the photos below, and hit the comments with your thoughts!
1. Any Regrets?! - The Fosters Season 5 Episode 10
2. ICE, ICE, Baby - The Fosters Season 5 Episode 10
3. Calling in the Big Guns - The Fosters Season 5 Episode 10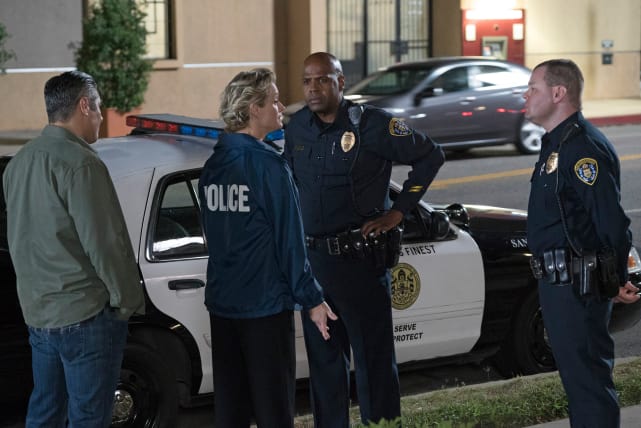 4. Callie Soothes AJ - The Fosters Season 5 Episode 10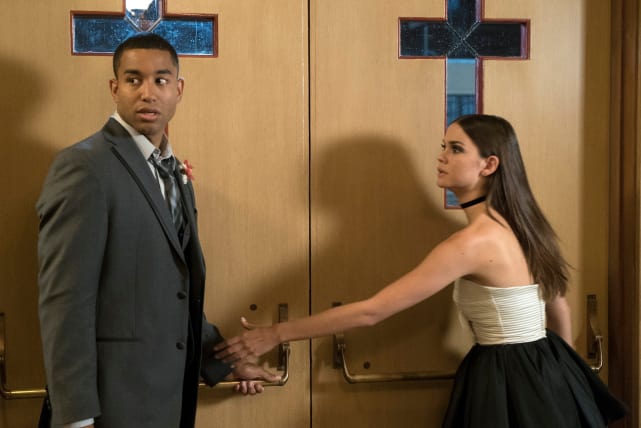 5. Angry ICE - The Fosters Season 5 Episode 10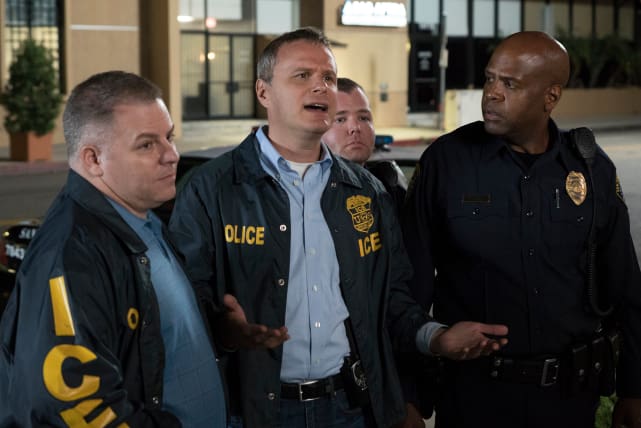 6. Take it to Social Media - The Fosters Season 5 Episode 10
Wait! There's more The Fosters Photos from "Sanctuary"! Just click "Next" below:
Next