The Strain Photos from "Quick and Painless"

Henry A. Otero at . Updated at .
According to FX's official summary, Councilwoman Feraldo releases Fet from jail.
Dutch and Nora present a strong enough case leading to our favorite exterminator's freedom. In these photos we see Fet fighting alongside Captain Kowalski and his team. It's safe to say Vasiliy Fet will teach the NYPD a thing or two about killing munchers.
Palmer is seen wining and dining his lovely assistant, Coco. How professional of him, right? Does a familiar face interrupt their little dinner? If so, for what purpose? Also, Eph travels to Washington D.C. with his bio-weapon. That's bound to be a bumpy ride.
Don't miss The Strain Season 2 Episode 5 this Sunday for the latest developments.
1. Team Kowalski - The Strain Season 2 Episode 5
2. Get Out of Jail Free - The Strain Season 2 Episode 5
3. Dutch and Her Trusty Sword - The Strain Season 2 Episode 5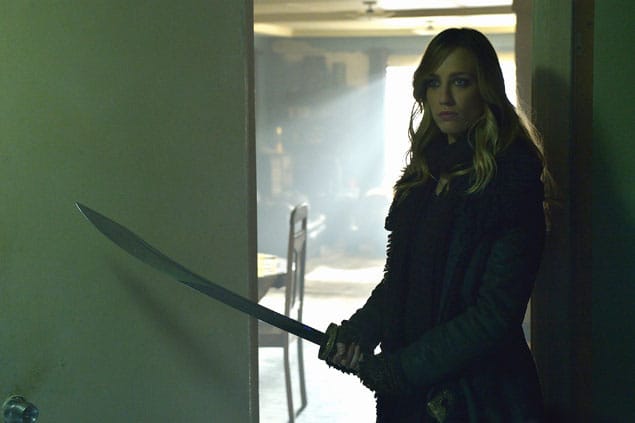 4. Curtain Number 1 - The Strain Season 2 Episode 5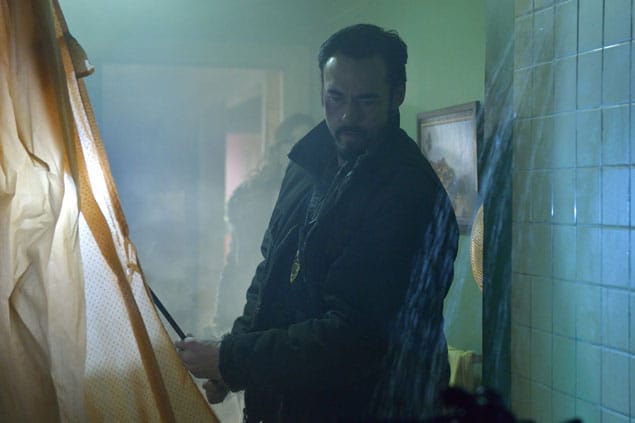 5. Hide and Seek - The Strain Season 2 Episode 5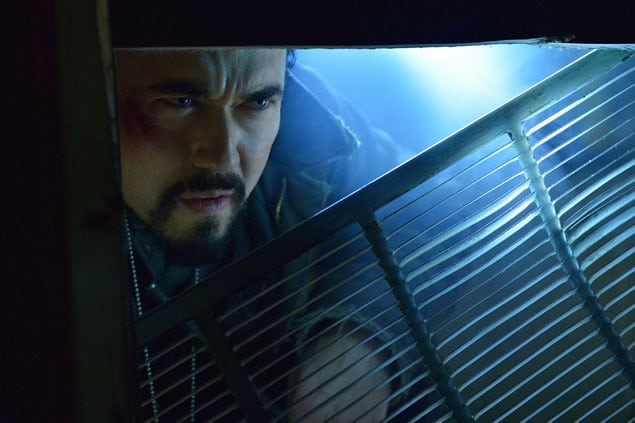 6. Elevator Shaft Surprise - The Strain Season 2 Episode 5
Wait! There's more The Strain Photos from "Quick and Painless"! Just click "Next" below:
Next