The Strain Photos from "The Assassin"

Henry A. Otero at . Updated at .
An opportunity to take out the Master's human ally presents itself and Eph goes for it.
Now, whether or not he makes the shot remains to be seen. At the very least, here's hoping he wounds the old bastard. Will Bonnie and Clyde manage to escape the scene without incident? Does that fire escape come into play at all?
Meanwhile, Setrakian tracks down Rudyard Fonescu, having learned from the Cardinal he is the owner of the Lumen. Apparently, the search leads our heroes to a bookstore, but will Fonescu cooperate? What about the book's legendary curse?
Tune into The Strain Season 2 Episode 10 for all these answers and more!
1. Taking the Shot - The Strain Season 2 Episode 10
2. Targeting Palmer - The Strain Season 2 Episode 10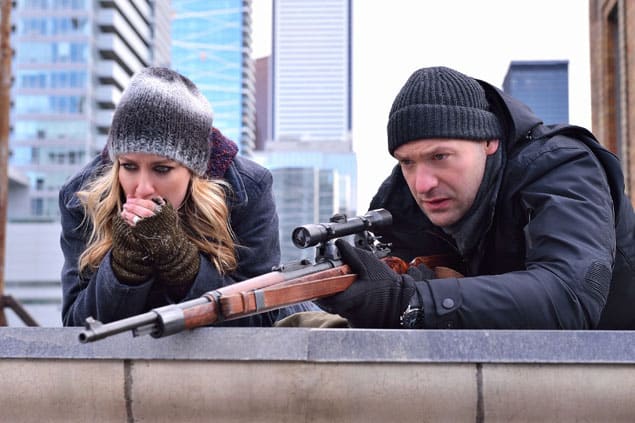 3. Scoping Out the Scene - The Strain Season 2 Episode 10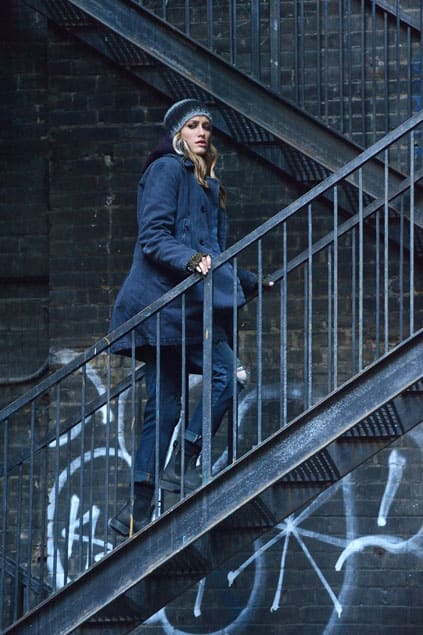 4. Hightailing It Out of There - The Strain Season 2 Episode 10
5. The Gunman's Trapped - The Strain Season 2 Episode 10
6. Tracking Down Fonescu - The Strain Season 2 Episode 10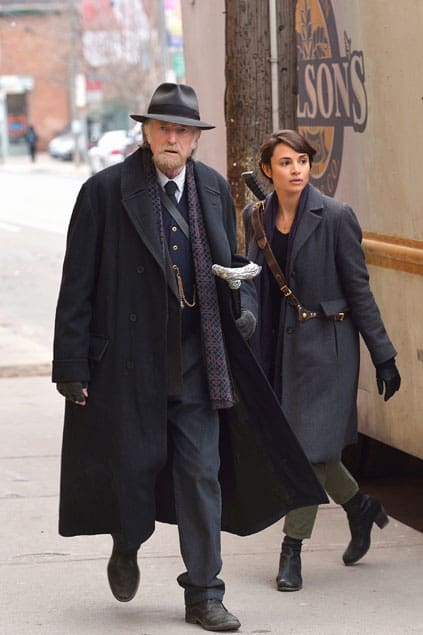 Wait! There's more The Strain Photos from "The Assassin"! Just click "Next" below:
Next