Underground Photos from "Contraband"

Jasmine Blu at . Updated at .
WGN America's megahit, Underground, returns on Wednesday, March. 8. The pulse-racing, action-packed season finale left many of our heroes on uncertain ground.
The infamous Macon 7 were being haunted, and Noah was caught and thrown in jail. Rosalee made it to the other side, but without her love, and many of her friends. Cato, who was thought to have perished, made off with a chest filled with money, and Ms. Ernestine was separated from her kids and sold off.
Don't miss our slideshow of the 17 Best Moments so Far from the series.
With the introduction of famed abolitionist and former slave, Harriet Tubman, infamous slave-catcher Patty Cannon, and the eventual appearance of Frederick Douglass (guest star John Legend), Underground Season 2 will be even more politicized than before.
The women of Underground will be at the forefront of season two, as it reflects women historically being at the forefront of the movement, both in the past and in the present.
Rosalee will find herself working alongside Harriet Tubman. Elizabeth will take on a more active role in the abolitionist movement, working alongside Georgia (Jasika Nicole) and a mixed group of fearless women.
Ernestine will have to adjust to life on the new plantation after being sold off by her Mistress. And Cato will use his sudden fortune to acquire esteem, and possibly seek revenge.
Season two will ask the question, "Citizen or soldier?" Who will stand on the sidelines, and who will be foot soldiers in the fight towards freedom?
You'll have to watch season two to find out. Until then, check out the photos below for a sneak peek of Underground Season 2 Episode 1.
1. Through the Looking Glass - Underground Season 2 Episode 1
2. Debonair - Underground Season 2 Episode 1
3. The Transfer - Underground Season 2 Episode 1
4. Daniel - Underground Season 2 Episode 1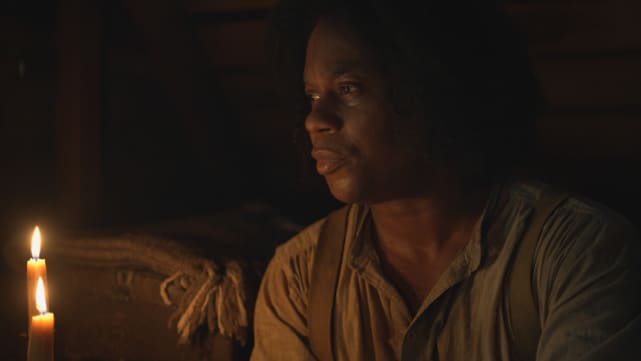 5. A Parent's Love - Underground Season 2 Episode 1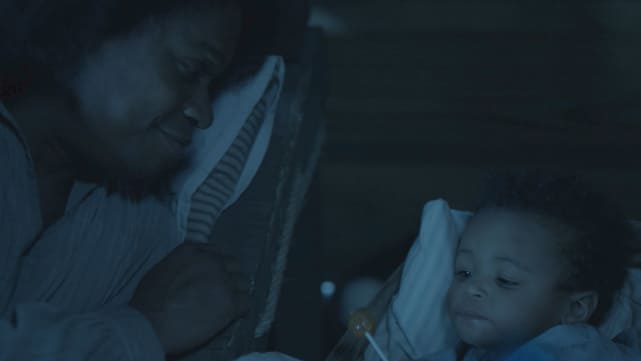 6. The Fields - Underground Season 2 Episode 1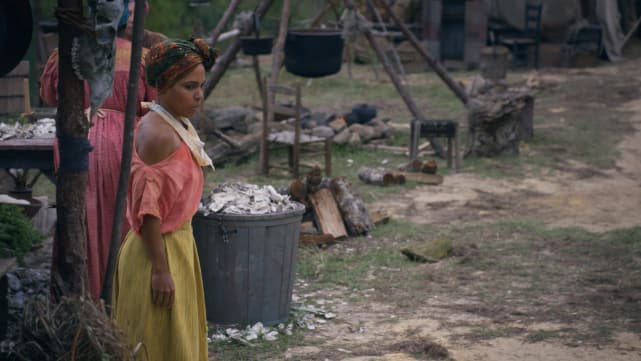 Wait! There's more Underground Photos from "Contraband"! Just click "Next" below:
Next