13 Reasons Why Season 3 Trailer: Who Killed Bryce Walker?
Paul Dailly at .
13 Reasons Why Season 3 is almost here and the fine folks at Netflix have dropped the full-length trailer.
The murder of Bryce Walker takes center stage as the teenagers all emerge as very likely suspects. 
When you have a character as wicked as Bryce, then it's fair to assume that there will be a lot of suspects when something happens to him. 
Oh yes, the series is going full murder mystery for its penultimate season. Will that result in a more watchable season? 
Possibly, but time will tell. 
Related: 13 Reasons Why Renewed for Final Season
The biggest suspect appears to be Clay. The kid just can't seem to catch a break, but there's no denying that he wanted something to happen to Bryce after what he put his friends through.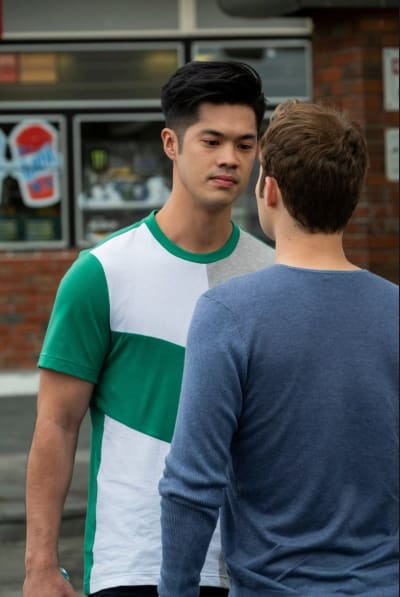 Given that Bryce was shot dead, everyone points the finger at Tyler ... which makes sense when you consider the face that he wanted to open fire on his classmates at a high school dance. 
It's ridiculous that Clay and his friends managed to stop it and are helping Tyler with the process of moving on from it, but this series prides itself in being controversial. 
Tyler has been through the mill thanks to the school bullying, so nothing is off the table as far as he's concerned.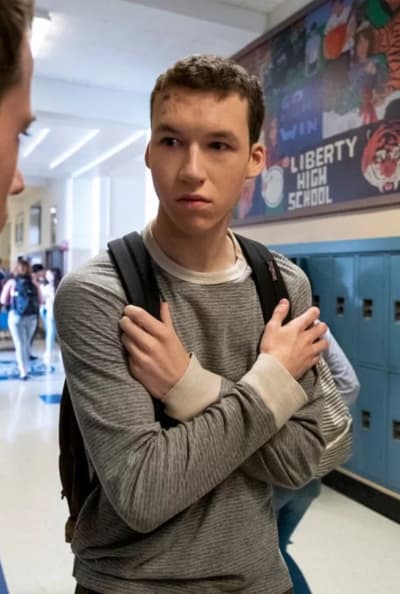 The new student certainly seems to want to shine a light on Jessica in the eyes of the law, an that's probably going to cause more heartache for Jessica as she tries to come to terms with being sexually assaulted. 
What the trailer succeeds in doing is showing that anybody can be a suspect in this crime, and it's only a matter of time before the truth comes to light. 
Related: The OA Canceled at Netflix
That inevitably means one of the characters will be headed to jail, but there's bound to be a lot of scheming before we get to that point.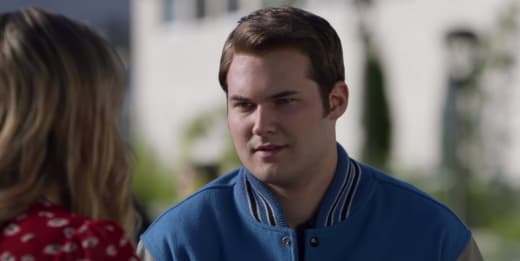 Netflix confirmed earlier this month that 13 Reasons Why would get underway Friday, August 23. 
The streamer also revealed that it would be the penultimate season, officially ordering a fourth and final season. 
Here's the official logline for Season 3:
Eight months after preventing Tyler (Devin Druid) from committing an unthinkable act at Spring Fling, Clay (Minnette), Tony (Christian Navarro), Jessica (Alisha Boe), Alex (Miles Heizer), Justin (Brandon Flynn) and Zach (Ross Butler) find ways to shoulder the burden of the cover-up together while helping Tyler move toward recovery.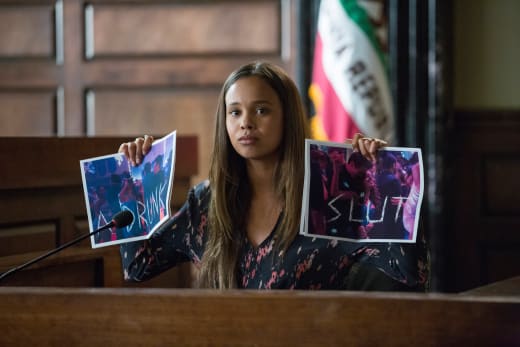 But when the aftermath of a tumultuous Homecoming game culminates in the disappearance of a football player, and Clay finds himself under police scrutiny, it's up to a shrewd outsider to steer the group through an investigation that threatens to lay bare everyone's deepest secrets.
Related: Santa Clarita Diet Canceled
The stakes are raised as the consequences of even the most well-intended actions can alter a life forever.
Justin Prentice, Timothy Granaderos, Anne Winters, Steve Weber, Brenda Strong, Amy Hargreaves, and Grace Saif also star. 
Have a look at the trailer below.