Miranda Otto and Jimmy Smits 24: Legacy Interview - "The Terror Threat Has Changed"

Carissa Pavlica at .
We in the United States just voted a new president.
On 24: Legacy we're going to be treated to President John Donovan, played by Jimmy Smits, who will most likely win the popularity contest of best president of the year if someone wins a poll...and he hasn't even started yet.
There's just something about Smits that makes us feel comfortable under his potential rule.
Before taking the role, Smits was a fan of the show, particularly the diversity it represents across the board for people of all types.
Women, like Miranda Otto, who's starring as Rebecca Ingram, will be more than window dressing. 
Both Smits and Otto are excited about her what her character will represent, and are enthusiastic about the casting in general, suggesting there is about a 50/50 female/male split.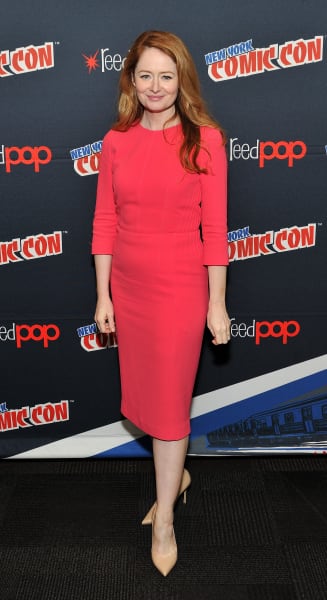 We can expect 24: Legacy to reflect what's happening with the racial tensions in the world, too. The terror threat has changed in comparison to what it was when the show first aired.
As THE power couple, Rebecca and John will find themselves working hard to protect their marriage as well as the state of the country they love on a day when everything in the country is turned upside down.
Is there still room for the 24 family in this world of peak TV? 
Both Otto and Smits have thoughts on that and so much more.
Find out more about their characters, their thoughts on their characters and their excitement from a fan perspective when you watch their video interview below.
Be her Sunday for a full review after 24: Legacy Season 1 Episode 1 airs on Sunday right after the Super Bowl!