A Million Little Things Promo: Drea De Matteo Guest Stars!

Jasmine Blu at .
We still don't know who Barbara Morgan is, but Gary is determined to find out!
On A Million Little Things Season 1 Episode 14, Gary is hot on the case trying to figure out who the mysterious woman is Jon listed in his life insurance policy. 
Ashley has skipped town, and she didn't give any of the gang much information to work with, so Gary hopes he can get to the bottom of things himself. 
He may be the perfect person to do it, and he's invested enough in the situation. 
It leads him to someone's home where the doorbell is marked Nelson, but he asks the woman who opens the door if Barbara Morgan is there. 
Related: A Million Little Things Season 1 Episode 13 Review: Twelve Seconds
The latest mystery woman is none other than the late Shades of Blue and The Sopranos star Drea De Matteo!
This series has the best guest-actors ever. Drea De Matteo will be recurring on the series, so maybe there is hope that she's Barbara Morgan.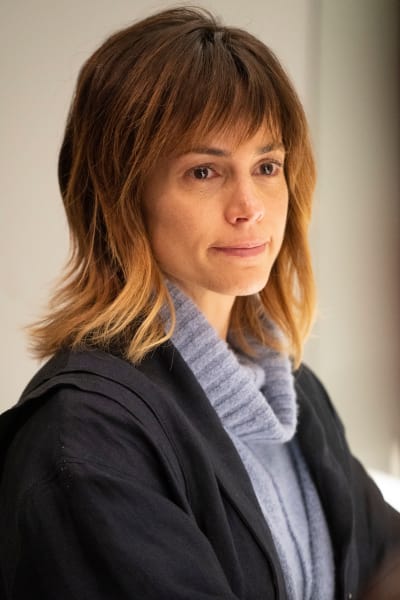 If De Matteo isn't enough, the episode will also have another guest-appearance by Big Little Lies star James Tupper.
If you don't recall, he was the flirty guy at the gas station whom Delilah was smitten with when she was taking Maggie on her trip to a college. 
-Related: Get Comic Con HQ via Prime Video Channels to Stream Original Series, Past Comic-Con Panels & More! -
Somehow, Andrew and Delilah's paths will cross again while Delilah is working at the restaurant. 
Speaking of the restaurant, Regina is having a tough time keeping things going, and she's not doing OK.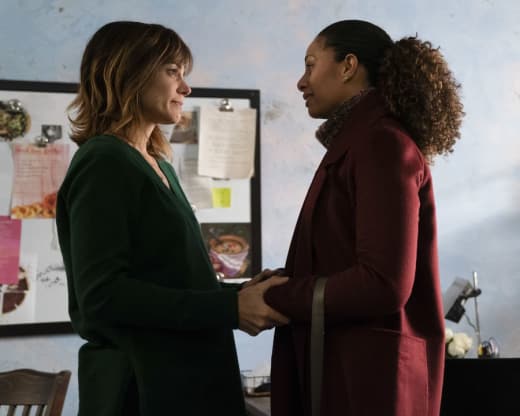 It hasn't been easy for her tending to Rome and making sure that he is OK, and between dealing with that and her mother imposing now that she's an investor at the restaurant, Regina will have an outburst. 
Check out the promo for "Someday" below!
A Million Little Things airs Thursdays on ABC after Grey's Anatomy!
You can watch A Million Little Things online here via TV Fanatic.