A Million Little Things Promo: Is Constance Zimmer the Mysterious Barbara Morgan?!

Jasmine Blu at .
Is guest-star Constance Zimmer the actress behind the mysterious Barbara Morgan? 
That's one of many questions that A Million Little Things Fanatics are asking. This soapy drama keeps giving us more questions than answers as it introduces shocking twists and other unexpected revelations. 
A Million Little Things Season 1 Episode 10 left some fans shocked when the final scene implied that Jon and Ashley were having an affair of their own.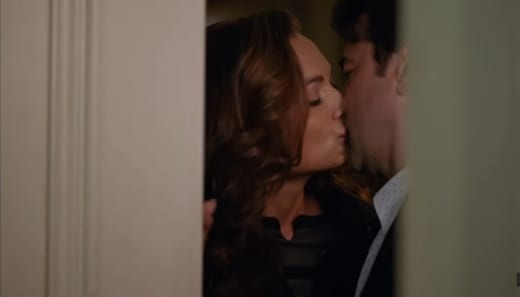 Although, there are theories and speculation that the forbidden kiss was initiated by Ashley, and Jon was caught off guard. Maybe it's a red herring!
Jon's line about not being the man that everyone thinks that he is was ominous.
Related: A Million Little Things Season 1 Episode 10 Review: Christmas Wishlist
Now that we know he left Delilah with $18 million of debt and 21 days notice to vacate their home, it's evident that he's a man with many secrets and not the perfect guy portrayed. 
In the clip, Jon left a video apologizing to someone.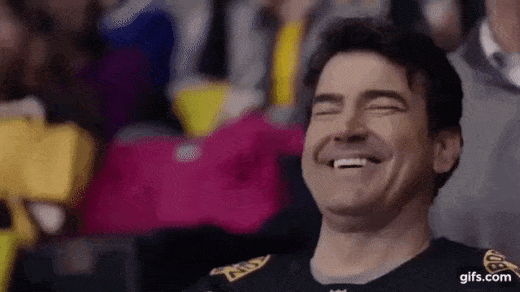 If it's a video recording that he meant to leave for Delilah, then where has it been, and who has it? 
The clip also shows Ashley giving Delilah the blue envelope. It took long enough!
Delilah is beyond angry; she's furious.
She also can be seen screaming at Gary to stop defending his late best friend, and that may have to do with her finding out from Katherine that the $18 million debt that Jon amassed is her debt too.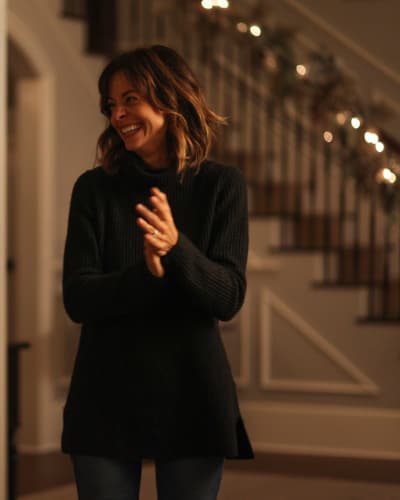 So, it looks like Katherine was able to be the bigger person for the umpteenth time and agreed to help Delilah after Delilah came to her seeking advice. 
The juiciest tidbit from the promo is the appearance of Constance Zimmer. 
Related: 27 Series That Will Warm Your Cold, Dead Heart
In the first glimpse of her since her brief appearance where she commended Eddie on a beautiful eulogy during A Million Little Things Season 1 Episode 1, she is shown blowing Ashley off when Ashley wants to speak to her.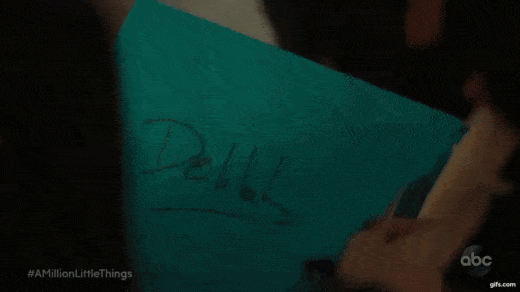 Did Ashley know who she was or did she figure it out? Also, does that mean Zimmer is Barbara Morgan or is Barbara Morgan a company that she works for? 
Later, Zimmer's character appears to confront Delilah in a restroom. This face-off is exciting already, and we don't even know what it's about! 
Also, there may be some headway made on the meaning of Rutledge.
Jon is heard saying that Rutledge was some type of shorthand that him and someone else used, but the brief shot of Gary during that voiceover leads one to think that Gary is somehow connected to Rutledge too. 
According to the TVLine interview with the creator of the series, everyone has secrets, so maybe Gary knows a heck of a lot more than we thought. 
Everyone is under an insane amount of stress, and while the promo would like us to believe that Maggie's health is declining fast and that someone (her) may meet their maker, Gary's line about not believing that she's gone could also refer to Ashley skipping town! 
-Related: Get Hallmark Movies Now via Prime Video Channels for Stories with Heart, Captivating Movies & More! -
All of that, and we still have Eddie's band tour and sobriety to think about and Rome choosing to come off of his meds! So much drama. 
Check out the promo for the second half of the season below, and then hit the comments with your thoughts, theories, and reactions. 
If you need a fix until the show returns, you can watch A Million Little Things online here via TV Fanatic! 
A Million Little Things returns with all-new episodes on an all-new night, January. 17 after Grey's Anatomy. 
A Million Little Things will air Thursdays at 9/8c on ABC!