A Million Little Things Trailer: Has ABC Found Its This Is Us?
Paul Dailly at .
It was only a matter of time before the broadcast networks attempted to capitalize on the success of NBC's This Is Us, and based on the first trailer for A Million Little Things, ABC may well have found it. 
A Million Little Things is a "Dramedy about a group of friends who, for different reasons and in different ways, are all stuck in their lives, but when one of them dies unexpectedly, it's just the wake-up call the others need to finally start living."
With a cast that includes David Giuntoli, Ron Livingston, Romany Malco, Allison Miller, Christina Moses, Christina Ochoa, James Roday, Stephanie Szostak and Lizzy Greene, they are perfectly capable to hitting viewers right in the feels. 
The idea to have the juxtaposition of the failed and successful suicide attempts is a great idea because it shows how very different things could have gone. 
Thankfully, ABC has scheduled A Million Little Things on its fall schedule, and it will air Wednesdays at 10/9c, which is actually a decent slot.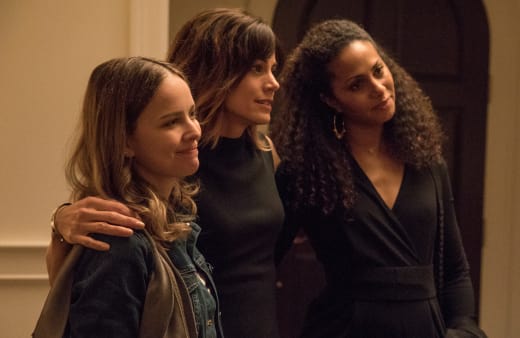 It should make for good counter-programming against the crime-oriented dramas that dominate the timeslot. 
But the big test for the series will be whether it manages to create engaging storylines for the characters when they finally move on from the catalyst that makes them reevaluate their lives. 
Have a look at the full trailer below, and join me in the comments with your thoughts on it!