Big Little Lies Season 2 Official Trailer: The Biggest Lie of all

Carissa Pavlica at .
Big little lies are one thing, but a ginormous lie about a death for which all of our favorite ladies are under suspicion is another thing altogether.
That's the premise of the official trailer for Big Little Lies Season 2.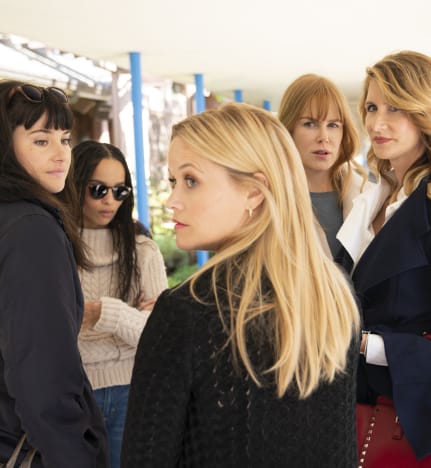 The women are going to be looking over their shoulders all season as the weight of what happened to Perry (Alexander Skarsgård) drags them down.
What makes the story most difficult is that Celeste (Nicole Kidman) kept her abuse a secret for so long and sometimes reveled in it because she had gotten so battered down by the entirety of their marriage.
Get HBO via Prime Video Channels for Addictive Dramas, Hilarious Comedies & Hit Movies!
It would have been hard enough telling the tale in the immediate aftermath of Perry's death, but how difficult will it be to share it after they've all had time to process what happened... and in the eyes of the law, make up stories to get onto the same page.
Making it even more difficult is the arrival of Mrs. Wright (Meryl Streep).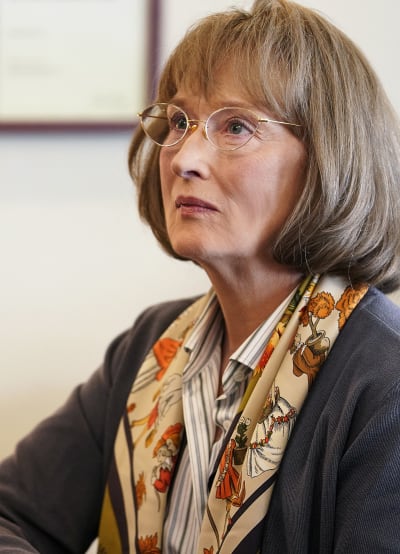 Mary Louise looks to be sticking around for her daughter-in-law and grand kids.
But it's how she pointedly directs questions at Celeste that is the most worrisome. 
HBO Sets Premiere Date For Big Little Lies
Her appearance will only add to the melee that the rest of the town and the detectives are inflicting on the women and with due cause. They shouldn't have ever tried to keep a secret that large.
Renata is finally one of the gang, but it's hard to imagine that joining the selective group of women should have come at such a great cost.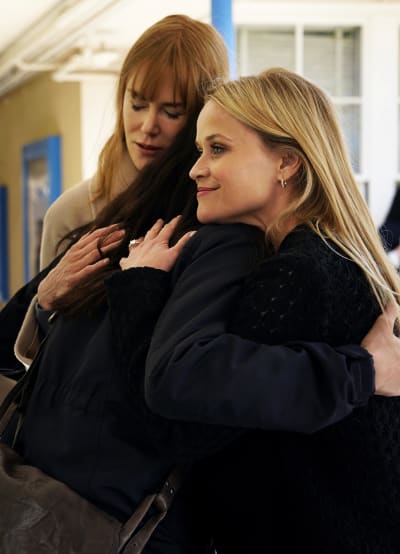 Madeline (Reese Witherspoon) says in the trailer that keeping the secret is wearing away the women they once were.
Key the waves lapping greedily at the California coastline. 
Jane (Shailene Woodley) now shares a son with Celeste as they both raise the children from the man they did nothing to save.
Big Little Lies First Look: Meryl Streep Debuts!
Poor Bonnie (Zoë Kravitz) is the key to a crime which must be especially tough on her when she was only involved on the outskirts of all that happened to set it into motion.
We're ready to see how it all plays out.
How about you?
Will you be turning into the premiere of Big Little Lies Season 2 on June 9 on HBO?
If you need to catch up, you can do it when you watch Big Little Lies online.
The entirety of Big Little Lies Season 1 airs tomorrow on HBO 2, so don't miss it!