Big Little Lies Season 2 Teaser Drops, Premiere Date Announced
Paul Dailly at .
Viewers can return to Monterey this summer!
HBO on Sunday unveiled a brand new teaser for Big Little Lies Season 2, along side a premiere date. 
The new episodes get underway Sunday, June 9 at 9/8c.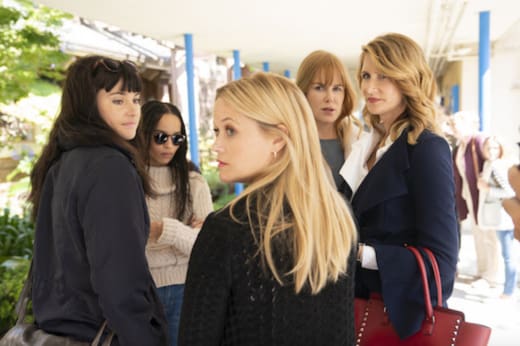 The teaser itself has a lot of wild moments as the Monterey Five try to pick up the pieces in the aftermath of the fateful night that left Perry dead. 
Bonnie is the worst affected and is struggling to keep her guilt from showing. One scene, in particular, shows her outside a police station. 
Related: Get HBO via Prime Video Channels for Addictive Dramas, Hilarious Comedies & Hit Movies!
Is she about to lift the lid on what went down? That would be quite the twist, right?
In any case, we also have Meryl Streep on board as Mary Louise Wright, Perry's mother. She's out to find out the truth about what paved the way for her son's death. 
"I want to know what happened that night," she says in the teaser. "I'm very tempted to ask you, but I… I don't think I would get the truth, would I?"
It was easy to assume Celeste was on the receiving end of those questions, but in a truly twisty moment, we learn that Madeline is the one having the questions hurled at her. 
"On the surface, in the tranquil seaside town of Monterey, California, everything seems the same," reads the official logline for Big Little Lies Season 2.
Related: Game of Thrones Season 8 Episode 1 Review: Ready for War!
"The mothers continue to dote, the husbands support, the children remain adorable and the houses are just as beautiful."
"But the night of the school fundraiser changed all that, leaving the community reeling as the 'Monterey Five' -- Madeline, Celeste, Jane, Renata, and Bonnie -- bond together to pick up the pieces of their shattered lives."
The stars women Reese Witherspoon as Madeline Martha Mackenzie, Nicole Kidman as Celeste Wright, Shailene Woodley as Jane, Laura Dern as Renata Klein, Zoë Kravitz as Bonnie Carlson, Meryl Streep as Mary Louise Wright.
The men in their lives feature Adam Scott as Ed Mackenzie, James Tupper as Nathan Carlson, Jeffrey Nordling as Gordon Klein, and Douglas Smith as Corey Brockfield.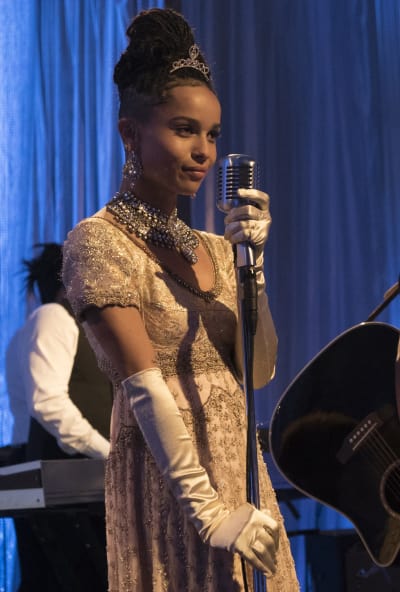 Have a look at the full teaser below and hit the comments with your thoughts on it!