Blood & Treasure Sneak Peek: Gwen's In Trouble!!

Carissa Pavlica at . Updated at .
Can Lexi and Gwen be friends?
That's definitely a possiblity after watching this exclusive clip of Blood & Treasure Season 1 Episode 10.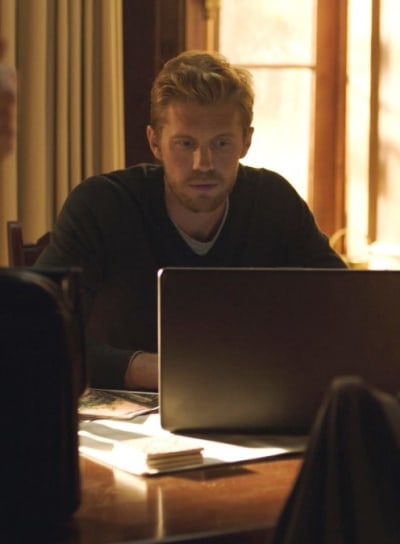 Danny and Lexi are hot on the trail of Farouk and Cleopatra.
Will they ever find the Egyption Queen?
Blood & Treasure Review: The Shadow of Projekt Athena
With a title like "Return of the Queen," it sounds like it's a distinctive possibility.
With Blood & Treasure Season 2 already a go, it was only a matter of time before the Queen got recovered.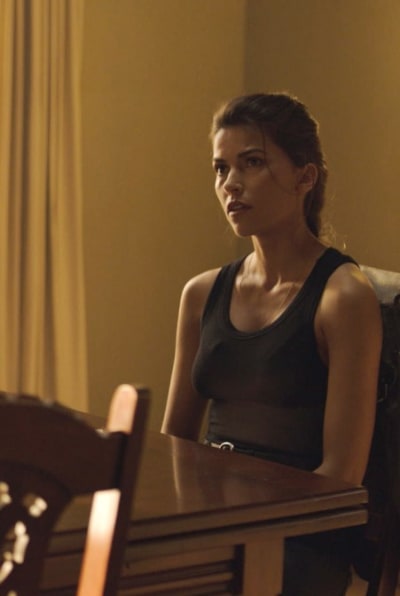 After all, every good tomb raider and their Indiana Jones counterparts are always on the hunt for the next big get.
If we know one thing after watching Blood & Treasure Season 1, it's that the heat is on for Cleopatra. 
Blood & Treasure Review: The Wages of Vengeance
What can any self-respecting shadow organization possibly do with the Queen with so much fuzz trailing behind?
Not much. So it's time to set up the next great Blood & Treasure adventure.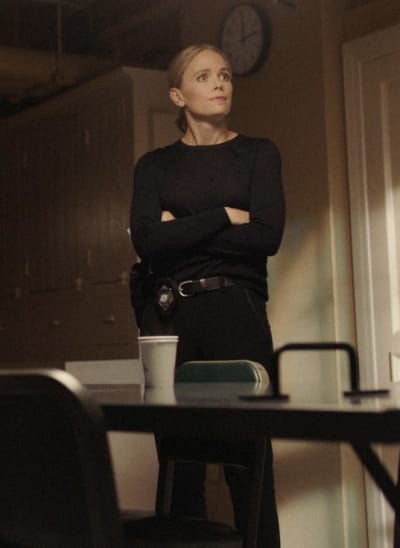 The question becomes who will make it to the next season to continue the escapades?
We're starting to see people dropping like flies, or at least escaping the clutches of Gwen, Danny, and Lexi.
Blood & Treasure Renewed for Season 2
And really, how many more times can Danny disrobe and Lexi show off her gorgeous physique?
OK. Maybe we want them to continue doing that as many times as they want. Why lie?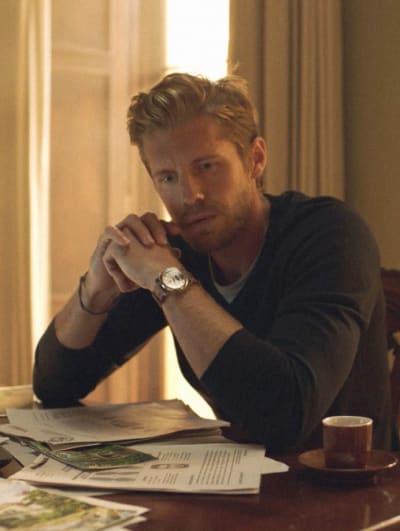 But instead of waxing poetic, I should get back to business, right?
In this exclusive clip, Gwen discovers something in her bag of tricks with a very familiar name attached but to an entirely different person than they've grown to know.
CBS Sets Fall Premiere Dates for NCIS, Blue Bloods, and More!
We're looking at you Farouk. 
So who the heck is Zara Farouk?
And more importantly, does it have anything to do with why Gwen suddenly finds herself in a whole heap of trouble?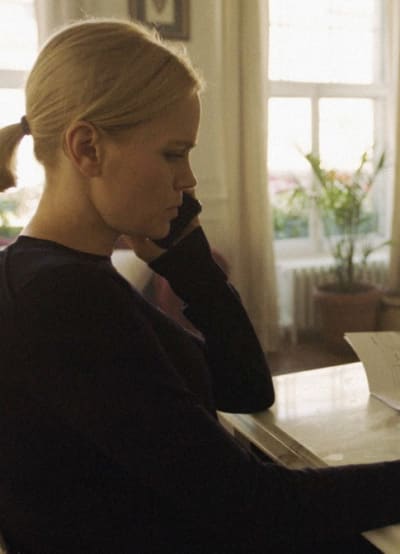 It has taken a long time for Lexi and Gwen to admit they might have some begrudging respect for each other.
Criminals and law enforcement don't often see eye-to-eye.
Get CBS All Access via Prime Video Channels for Hit Shows, Exclusive Originals & Live TV
But with this new relationship with the law, who will Lexi find more appealing?
Gwen or THE NEW FEMALE BAD GAL WHO JUST ENTERED THE EQUATION!!
Get your first look at the new bad guy by clicking below. 
What treasure do you hope is the topic of the second season of Blood & Treasure?
Will they be searching for Cleopatra's lover, Antony?
What missing treasure is so intriguing it needs a full season dedicated to it?
Hit the comments and share your thoughts.
Don't forget to check in for our full Blood & Treasure review because it IS the perfect summer show, amiright???
Blood & Treasure airs Tuesdays at 10/9c only on CBS!!