Castle Rock is a brand new TV series that is based on several stories from Stephen King, and it is making its way to Hulu at some point in 2018. 
Not much is known about the upcoming series, but there were a lot of hints in the first look Hulu unveiled at the show's New York Comic-Con panel. 
With a cast that boasts the likes of Melanie Lynskey, André Holland, Jane Levy, Sissy Spacek and Bill Skarsgård, it's evident this new series is going to be another big hit from the streaming giant that brought us The Handmaid's Tale. 
Spacek took to the floor at the show's panel on Sunday and had a lot to say about her involvement with the series. 
"I was afraid I might never have the opportunity to do something this twisted again," she said.
"It's kind of an homage to Stephen King, and I owe Stephen King a lot."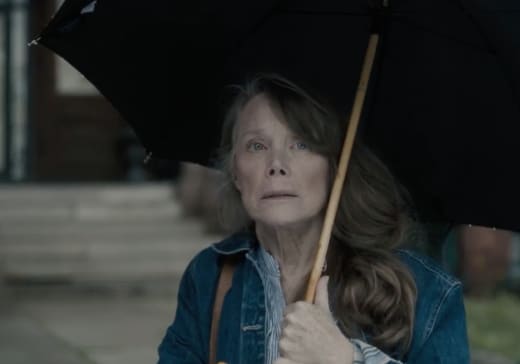 We do know that some of the actors will be playing brand new characters who were not part of the original stories, so that should throw in some shocks for fans who think the show will be the same thing. 
It's excellent when adaptations make some subtle changes. 
Have a look at the full teaser right here and join us in the comments with your thoughts on it.