On Criminal Minds: Beyond Borders Season 2 Episode 2, the International Response Team is called to investigate two casualties when they resemble the Modus Operandi of Italy's most notorious serial killer.
But having your feet on the ground internationally isn't always the way to save the day.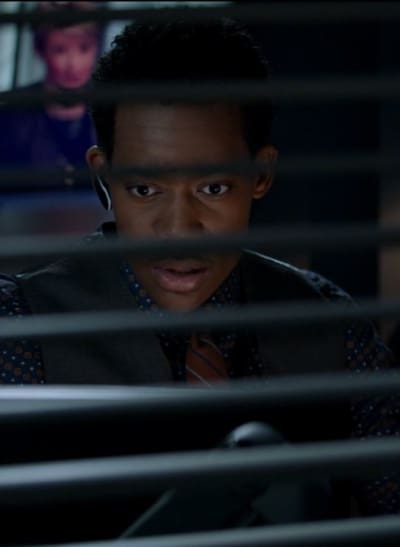 On "II Mostro" it becomes a case of yesterday's technology today when Clara discovers Monty might have left out an important profile written up by BAU in 1993.
Nope, Monty doesn't leave anything out.
Instead, he's betting it's part of the archives that is still making its way into today's technology, being digitized and put into their system.
That means he's going to have to let his fingers do the walking.
The good news is the team will have a couple of experts on hand to help with some of the older information.
Criminal Minds star Joe Mantegna guest stars as David Rossi for the hour. Do you think he'll be digging around with Monty or just make a call or two with info imperative to the case?
Maybe that's how Clara discovered there was a profile missing in the first place.
Paul Sorvino also guest stars as Dr. Dominic Scarpa, a venerated surgeon connected to the original case. He makes a perfect Italian surgeon, don't you think?
Check out our exclusive clip of the show below, and tune in to see how it all turns out on CBS tonight at 10/9c!
Show:

Tags:

Episode:

Related Videos:

Uploaded by:

Uploaded:

Duration: