You know things are crazy when JJ asks to be taken off speakerphone.
That's what happens in our exclusive clip of Criminal Minds Season 12 Episode 22.
She rings in during a team meeting when everyone is beating about ideas concerning Cat and Lindsey.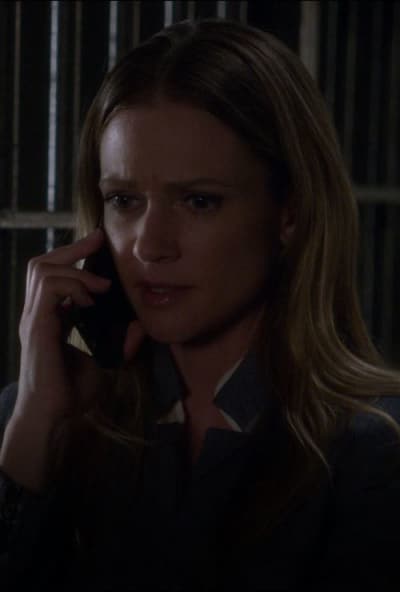 They appear to have missed a nuanced portion of a discussion earlier that indicated the girls have a much deeper relationship than they previously considered.
Lindsey isn't just a killer in training, learning from a master.
She's Cat's lover!
Well, the could put a whole different spin on things and open up a lot of different avenues to the case.
But JJ has even more news to add, and she doesn't want the team to know what it is. When Prentiss gets to her office, her mouth drops.
"ARE YOU KIDDING ME???"
That's her reaction to the news from JJ that someone is pregnant. And that's not all. 
Reid is somehow involved in this pregnancy drama, as is the prison. 
But how? 
As if there isn't enough revealed in the clip (and I'm not sharing it all in this post, so you better watch!), Prentiss gets another disturbance.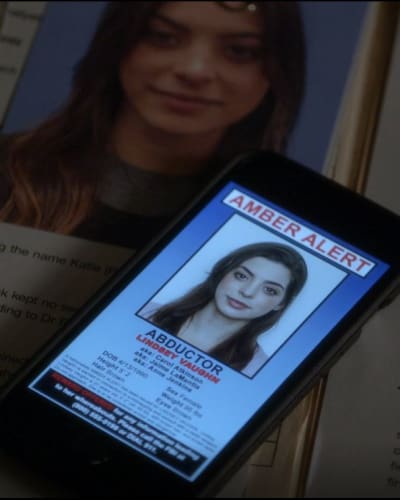 There's an official Amber Alert out for Lindsey and Reid's mother.
Crazy, right? When the case gets as intense as this one appears to be, you know the interpersonal drama will be just as high on Criminal Minds.
Reid must be worried sick. 
Make sure you're back here tonight for a full review of the finale whether you watch Criminal Minds online or live at 9/8c on CBS!!
Now get a good look at the sneak below!!