When Reid fears his mother has been abducted, he asks the BAU to investigate while he's stuck in prison on Criminal Minds Season 12 Episode 21.
But that doesn't have much to do with our clip.
Because our clip is great.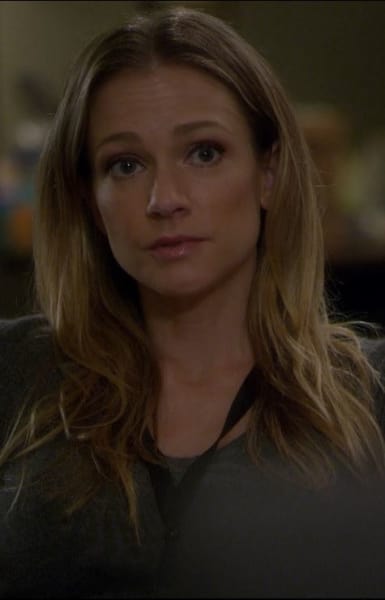 It goes something like this. The gang is sitting around the break room trying to determine how they can fix things for Reid.
Why did Scratch choose Lindsay to be inside girl in his business anyway?
They have theories and they're tossing them around when Prentiss steps into the conversation.
They'd best speed things up because they have only hours before they have to prove their case.
When Prentiss gets back to her office, the big news comes out.
Garcia is waiting for her with her resignation notice. 
But that's not all. It's what pushed her over the edge into resignation territory (and Prentiss' reaction to it) that's really shocking.
I've thought all along that Morgan would be coming back because of something to do with our guy Reid. Not anymore.
Will he be making an appearance to smooth the waters for Penelope Garcia? 
Does he know how important she is to the team and hope to reconnect with her so she's not making a big decision without weighing all the options?
I have no idea, but when you watch Criminal Minds online, maybe you'll come up with a new theory, too.
Check out the clip below and be here after Criminal Minds airs at 9/8c on CBS for a full review of the episode.