Criminal Minds Sneak Peek: It Won't Work; It's Not the Same!

Carissa Pavlica at .
Never has the phrase "a hand mirror, a deck of cards, and a hairbrush" seemed so frightening as when noted after an up-close view of a stained cloth being worked by the hands of a psychologically ravaged woman with a thimble on her hands.
If that's a sneak peek at Criminal Minds Season 14 Episode 2, then what comes next?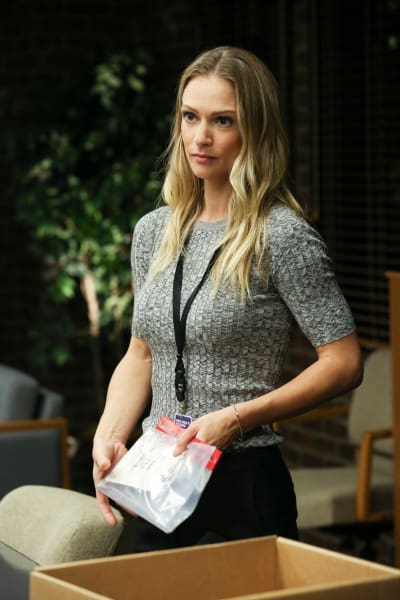 It's amazing that after 14 seasons on the air, Criminal Minds can keep up the creep factor, but this exclusive clip does it. 
From the way it's framed to the way the actress playing Dorothy shows how disturbed the character is to be reminded of whatever event it is that she evidently wants to forget, it's very clear: be afraid. Be very afraid.
Related: Criminal Minds Season 14 Episode 1 Review: 300
There is something wrong here, you guys. 
The question is whether or not the BAU will put together all of the evidence in time to solve the crime. 
Sure, you may laugh at the thought they could fail, but it wouldn't be the first time the unit didn't reach a conclusion before the end of an hour and drag a horrific criminal throughout a season (or more).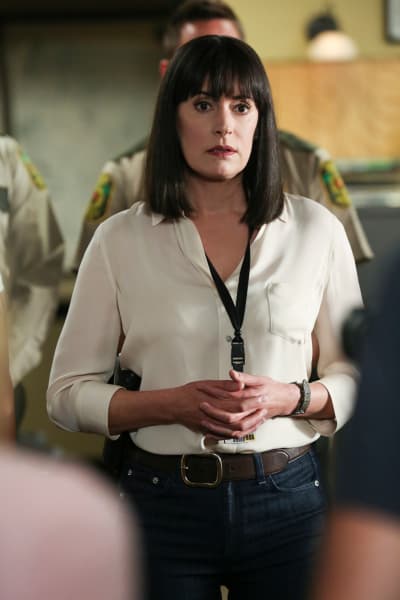 On "Starter Home,"numerous victims are found in the walls of an elderly couple's remote South Carolina home, Rossi, J.J. and Simmons are dispatched to track down a trail of clues that date back over 20 years.
The hunt becomes urgent after BAU learns the killer has a specific ritual of when to strike and, like clockwork, another person goes missing.
From the clip below, another clue is discovered (or more!).
Related: Get CBS All Access via Prime Video Channels for Hit Shows, Exclusive Originals & Live TV!
We know there are lovebirds in the audience, and you are not forgotten.
Would you believe in these worst of times Rossi's ex-wife returns? Don't ask which one. Just not your head and be happy to see a little sunshine through the darkness.
Rossi will be reconnecting with Krystall (Gail O'Grady) while a lot of bad stuff goes down for his teammates playing with mummies. Go Rossi! Who doesn't love Gail O'Grady? 
Hopefully, she'll be back for more than just a few brief minutes. 
Check out our exclusive clip below and get ready for more of one of our favorite groups of FBI agents on the tube, airing tonight only on CBS at 10/9c.