Matt Simmons is friendly with Captain Scott (Brandon Jay McLaren), who the BAU will be helping on another torturous crime.
This one looks particularly heinous, as on Criminal Minds Season 13 Episode 4 Detroit businessmen are being targeted by an anger-driven, power-assertive unsub.
Why he's targeting the successful men is unknown, but what he does with them? Well, if the first man found is any indication, it isn't very pretty.
Spencer says he thinks the unsub sounds like your run of the mill sexual sadist, but then he goes on to talk about why the guy isn't your run of the mill sexual sadist at all.
Captain Scott not only has a video of the torture that was sent to the family of the victim, but displays some snapshots. 
When he talks about what was done, he admits he needs all the help he can get to track down a madman.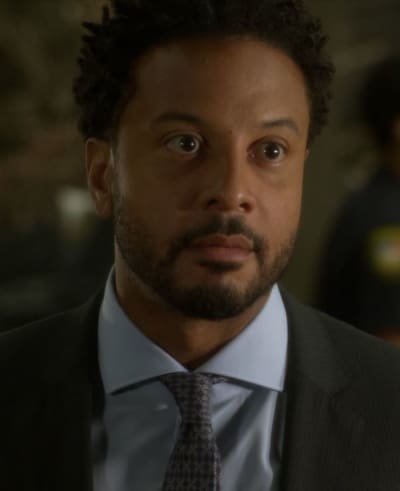 You see, not only was the poor fellow tortured beyond belief, but he was also castrated and left to bleed out in real time.
With all of that on video, it's hard to think of much more incentive to get the gang ready to roll, right?
Since the description of "Blue Angel" mentions businessmen and not a singular businessman, we can assume that if another dead victim isn't found, there will be a man in the midst of torture while the team begins their investigation.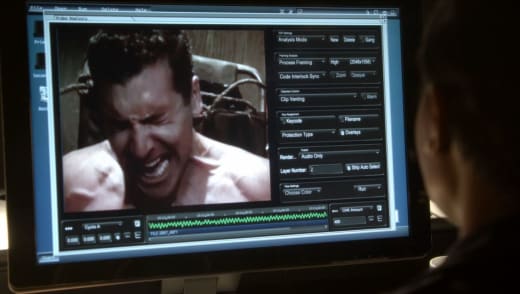 Time is always of the essence, and with this kind of mutilation, it's evident that clock will be ticking loudly in the ears of our favorite agents.
Don't plan on missing a minute of the latest CM, and watch Criminal Minds online if you're wondering why Matt Simmons is on board and Spencer is back in action.
This looks like an installment that will be classic in every way, and isn't that what we've been aching to see?
Find out how Prentiss handles her leadership on this important case when Criminal Minds airs at 10/9c only on CBS!
Show:

Tags:

Episode:

Related Videos:

Uploaded by:

Uploaded:

Modified:

Duration: