Designated Survivor Promo: Will Kirkman Be Deemed Incompetent?!

Jasmine Blu at .
There is never a moment when President Tom Kirkman isn't in fear of someone close betraying him. 
That doesn't change on Designated Survivor Season 2 Episode 19 when another friend may be guilty of betrayal. 
Yes, we're talking about Dr. Andrea Frost.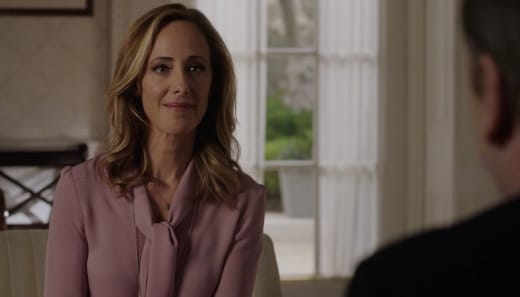 Gosh, dangit, she was a fabulous addition to Kirkman's most inner circle, and the chemistry between them was heartening, to say the least. 
But could she be the one behind betraying him? We're led to believe so. 
Related: Designated Survivor Season 2 Episode 18 Review: Kirkman Agonistes
I'm holding out that it's a misdirect because it will break my heart if it's true. 
Fans have watched how much Kirkman has been affected by his late wife's death on Designated Survivor Season 2 Episode 11, but his grief has led him into murky waters and led to some contentious decisions.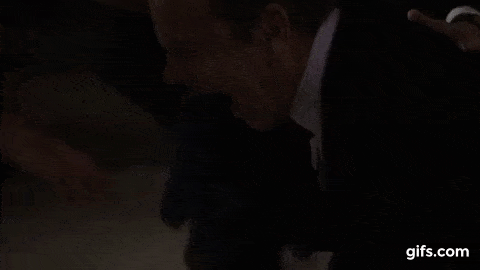 One of those decisions was declaring war on the wrong country on a whim. 
So when the notorious hacker leaked Kirkman's psychological files for the entire country to see, it's reasonable that Kirkman's colleagues and the country have doubts about whether or not he's fit to run the country. 
Related: Designated Survivor Season 2 Episode 17 Review: Overkill
Enter new adversary, Ethan West, played by Michael J. Fox, who is here to investigate Tom and determine if he's fit.
It's hard to place where his intentions lie, but there is little comfort in knowing that he has his eyes set on being "the most relevant man in the country" right now because of his new position. 
Kirkman will have to prove to his colleagues, naysayers, and the American people that he's competent during a trial. Can he do it? 
Meanwhile, Damian is presumably dead, and Hannah feels that Andrea Frost has something to do with it.
After all, she's one of the witnesses being brought in for Kirkman's trial after he made the mistake of confiding in her his own doubts about running the country. 
Related: Get PBS Masterpiece via Prime Video Channels for World-Class British Dramas & Award-Winning Series  
It's going to be a heck of an hour! 
If you missed Michael J. Fox's grand entrance, you can watch Designated Survivor online here via TV Fanatic! 
Check out the promo and hit the comments below!