Why does this trailer bring back memories of the wildly successful The Devil Wears Prada? 
The trailer is filled with glorious fashion, but what really clinches everything is the introduction of the wonderfully talented Julianna Margulies as the fashion editor to fear, Kitty Montgomery.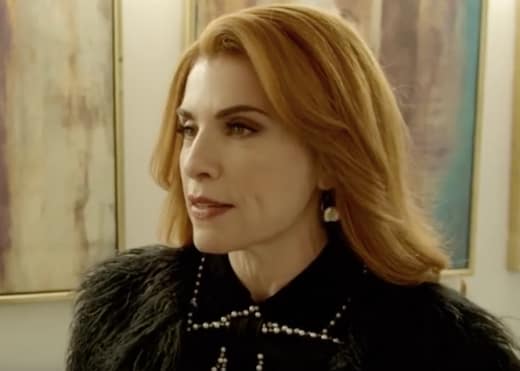 If you are expecting Dietland to be a copy of The Devil Wears Prada, you will be sorely disappointed.
The series follows Plum Kettle, played beautifully by Joy Nash, who is the ghost writer for Kitty Montgomery. You didn't think Kitty was answering all those letters, right? 
Related: Watch Real Lives, Real Stories, & Real Celebrities on Reelz Channel via Prime Video Channels! 
Of course this being AMC there is also a sinister plot taking place throughout the series -- men are turning up dead, and Plum finds herself at the center of said plot.
The question remains, how the heck does she get herself involved in such violent acts? 
Dietland was created by Marti Noxon based on the novel Dietland by Sarai Walker. 
Now that you've seen the trailer, are you planning on adding this to your watchlist?
Dietland kicks off their ten-episode season on Monday, June 4 at 9/8c only on AMC!