A Million Little Things Opening Scene: Does Katherine Learn the Truth?!

Jasmine Blu at .
One of the biggest cliffhangers on A Million Little Things Season 1 Episode 17 was whether or not Eddie would tell Katherine the truth about Delilah (and his) baby. 
The two of them reached a place in their relationship where they wanted to work on their marriage and try again, but Eddie couldn't in good conscience reunite with his wife when he was holding another secret that could tear them apart. 
He's the father of Delilah's baby, not Jon. 
If you're on Twitter and follow the A Million Little Things Twitter handle, then you'd know they came up with a clever campaign where they promised to release the first two and a half minutes of the season premiere to Millionaires who liked their tweet. 
We hear you, you want new episodes of #AMillionLittleThings now! ❤ this tweet to unlock the first scene of Season 2 and be reminded to tune in on September 26th. pic.twitter.com/TP2AwxOhBj

— A Million Little Things (@AMillionABC) September 12, 2019
As a diehard Million Things Fanatic, I couidn't wait to get all the juicy details, and the clip has us on the edge of our seats!
Related: A Million Little Things Season 2 Teaser: Are You in For A Million Little Moments?!
In the clip, Eddie tells Katherine that he wants to come home but he promised her that he wouldn't lie to her again.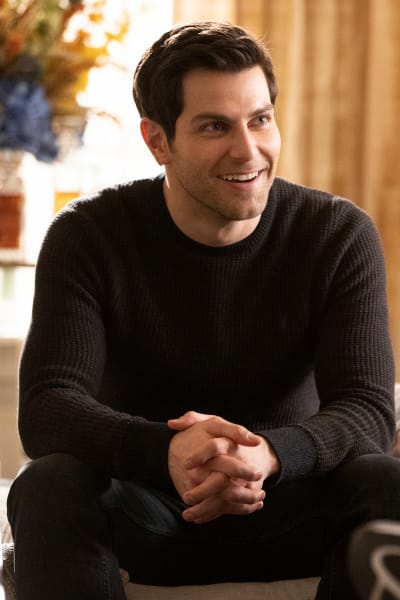 He says that it's something he needs to tell her, and then, he throws her for an emotional spin when he says, "it's not Jon's baby." 
Eddie rips the bandaid off, but it doesn't stop the sting. Even though Eddie is being honest with Katherine and telling her as gently and maturely as possible (that's growth, you guys!), it catches Katherine off guard. 
Katherine quietly sobs while Eddie goes on to tell her that he and Delilah agreed to keep the paternity a secret, but he couldn't lie to Katherine anymore. 
"I couldn't as you to take me back and lie to you," he says. 
Related: Grey's Anatomy 16: Will Alex and Richard Be Fired Indefinitely? 
But once again, before Katherine can process this devastating blow and her feelings, she gets a text message that Delilah has gone into labor.
She's the one who has to tell Eddie that his baby is on the way.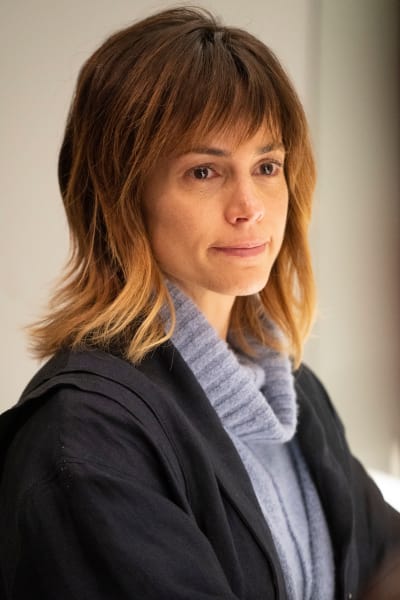 Eddie is visibly torn between finding out his baby is on the way and trying to make things right with Katherine. He even asks her, "tell me what you want me to do?"
And if you have followed along with Katherine's arc on A Million Little Things Season 1, you know that she has exuded as much grace as the woman who plays her. 
Related: A Million Little Things: Jason Ritter Joins Season 2!
She's a strong, gracious, practical woman who has grown accustomed to compartmentalizing her feelings in an effort to "be the bigger person," and that has not changed.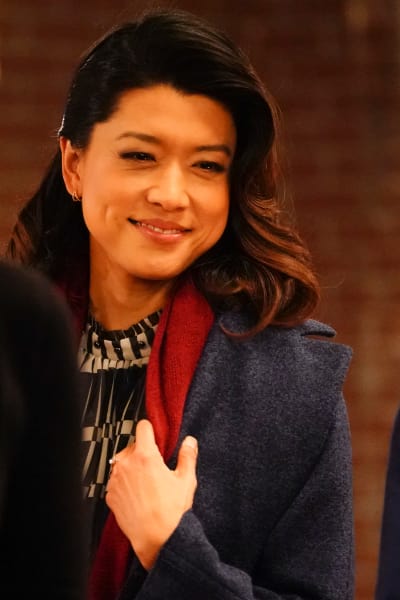 "I don't know what I want you to do. I know what you need to do. You need to get to that hospital and be there for that baby the way that you weren't there for Theo," she tells him. 
Oof, that hurts! 
Related: 19 Characters With Jobs That Drive Them Crazy!
Eddie rushes to the hospital with one last, "I'm sorry," and Katherine is left standing, crying, and trying to figure out how to pick up the pieces again.
Can we just call her St. Katherine, now?
She's devastated, but in the end, she encourages Eddie to be better to his mistress than he was to her. #TeamKatherine Always. 
Related: Pearson Season 1 Episode 9 Review: The Rival
Also, petition for Katherine to find a modicum of happiness at any point in this series. Please, and thank you! 
If those are the opening moments, then we're in for a hell of an emotional premiere! Are you ready for it, Million Things Fanatics?!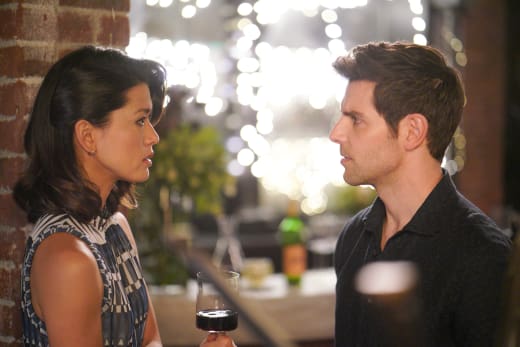 If you need a refresher, you can watch A Million Little Things online here via TV Fanatic! 
Do you think Katherine and Eddie still have a chance after all of this? Are you rooting for either couple? Let us know!
Related: Stream your favorite British shows anytime, anywhere, commercial free with Acorn via Prime Video Channels!  
Check out the angstiest, most gutwrenching two and half minutes ever below and hit the comments with your thoughts.  
@bleuangel88 You must be a true Millionaire. See how the rest of #AMillionLittleThings Season 2 unfolds September 26th at 9|8c on ABC! pic.twitter.com/qB5eZKaWvs

— A Million Little Things (@AMillionABC) September 12, 2019