Empire Season 4 Trailer: Prepare For War!
Paul Dailly at .
Who will win the war?
That's the bold declaration the official trailer for Empire Season 4 asks viewers as the Lyons go head-to-head with the Dubois family.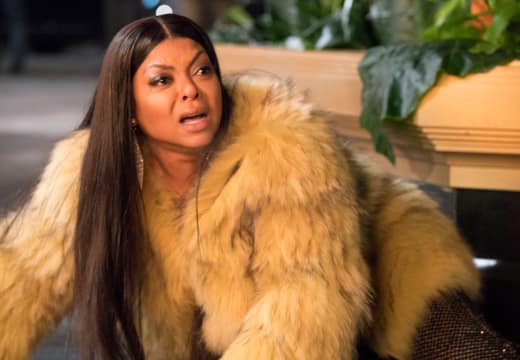 If you watch Empire online, you will know that the Dubois family waged war on the Lyons after Cookie unknowingly set Angelo up to agree to be a crooked politician on live TV. 
That did not wash well with the family matriarch, Giana Dubois and she decided it was time to make the Lyons pay for dragging her son's name through the mud. 
That involved her getting Hakeem's child taken from him and hiding her when they were given the go ahead to return the child home. 
Cookie, of course, waged war on the family because she realized just how toxic they had been for her and her family. 
But, just as everything was going well and Cookie returned to Lucious, their car was blown up, and he lost his memory. 
Will he ever return to his former self? That's one of the bigger questions. 
And with Giana causing mayhem for the family, will Cookie be able to wipe her and the Dubois clan out before Giana's underhand tactics leave the Lyons exposed to more drama?
Empire Season 3 was not great, but the first impressions of Season 4 are that it looks to be a return to form. The show has an issue with wiping the slate clean every episode and forgetting what happened before. 
Will that be addressed?
We have no idea, but we're excited to find out. 
All told, have a look at the official Empire Season 4 trailer below and join us in the comments with your thoughts on it. 
Note: Empire returns September 27.