F.B.I. Trailer: Missy Peregrym Is Back!
Paul Dailly at .
Dick Wolf is making the move to CBS!
The prolific executive producer who has worked on NBC's Chicago trifecta, and Law & Order franchise is executive producing F.B.I. for the eye network. 
The Dick Wolf name alone can get a show ordered to series, and that looks to be what happened in this case.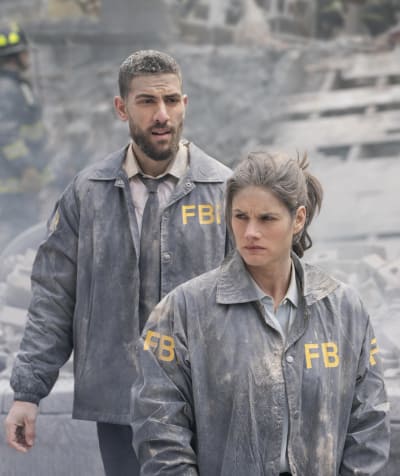 In any case, you can tell it's a Dick Wolf show, and that does not necessarily mean it's good. In fact, the building blowing up was very reminiscent of a scene from the Quantico pilot. 
The cast includes Missy Peregrym, Jeremy Sisto, Zeeko Zaki, and Ebonée Noel. This marks the first time Peregrym is leading a show in a long time, but it's difficult to judge whether this show is for her. 
None of the characters looked remotely interesting, and that's rather problematic. Despite a building blowing up, and a hunt for the perpetrator, nothing about it sticks out as original. 
The show is joining CBS' Tuesday at 9/8c slot, and it remains to be seen whether it will even be able to hold the NCIS audience. 
Have a look at the full trailer below and join us in the comments with your thoughts on it!