God Friended Me Sneak Peek: Miles Reconnects with an Old Teammate
Lizzy Buczak at . Updated at .
You'll be happy to know that the brief (but very long) God Friended Me hiatus is over.
Finally. 
To get you excited for God Friended Me Season 1 Episode 14, TV Fanatic scored an exclusive sneak peek of the episode which you can watch below. 
In the almost two-minute clip, Miles and Cara follow up on the God Account's latest friend suggestion, a promising young high school baseball prospect named Derek.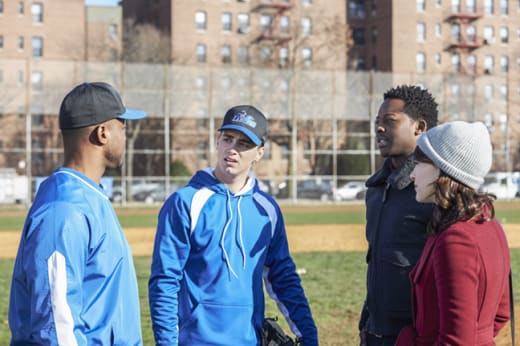 According to Cara, Derek is one of the best high school pitching prospects in the country so it's unlikely that Miles and Cara were sent to help him with his career. 
We know the God Account doesn't do anything unless there's a good reason. Every friend suggestion is meticulously planned and teaches Miles and friends some kind of lesson.
Related: God Friended Me Season 1 Episode 13 Review: Miracle on 123rd Street
Well, Miles' personal connection to the baseball field doesn't seem like a coincidence.
After all, there are no coincidences with the God Account.
As Miles watches Derek impress the scouts, he recounts his time on the field playing with his good friend Cal. 
But not all of his memories are carefree.
In fact, Miles recalls his friendship with Cal ended on this very field after a bad play.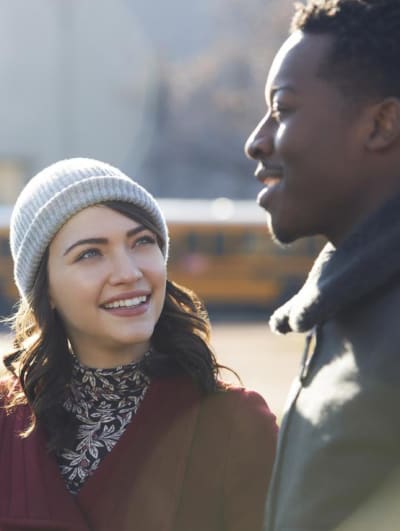 "So you lost your best friend over a game?" Cara asks.
"It wasn't just a game, I said something he didn't want to hear and it ended our friendship," Miles clarifies. 
What went down between Miles and Cal? 
Does Miles regret it?
Miles informs Cara that Cal went on to play in the minors but was sidelined by an injury.
They haven't spoken since, however, that's all about to change because as luck would have it, Cal is Derek's coach.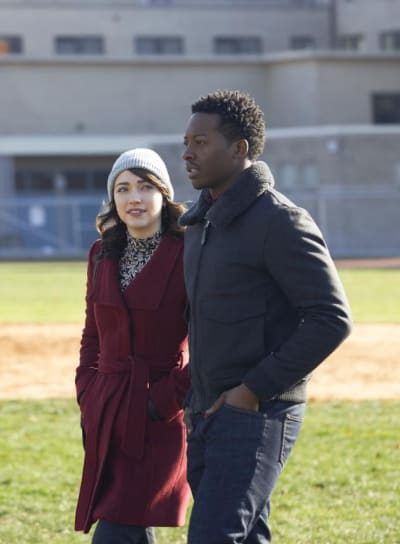 What are the odds?
The God Account is always one step ahead of everyone. 
Will Miles and Cal put the past behind them?
Will they take advantage of their second chance?
This isn't the first time the God Account has gotten personal with Miles, but it is the first time he's reconnected with someone in his past. 
Will Cal become an integral part of Miles' life?
Watch the sneak peek below, and be sure to tune into the episode on Sunday, Feb. 17.
New York Yankee Pitcher CC Sabathia guest stars as himself.
Need to catch up before the next episode? Watch God Friended Me online right now!