Good Trouble Promo: Moms are Visiting The Coterie!

Jasmine Blu at .
You didn't think you saw the last of the Adams-Foster mamas, now did you? 
If you are still missing Stef and Lena with your entire beings, then Good Trouble Season 1 Episode 5 should have you super excited!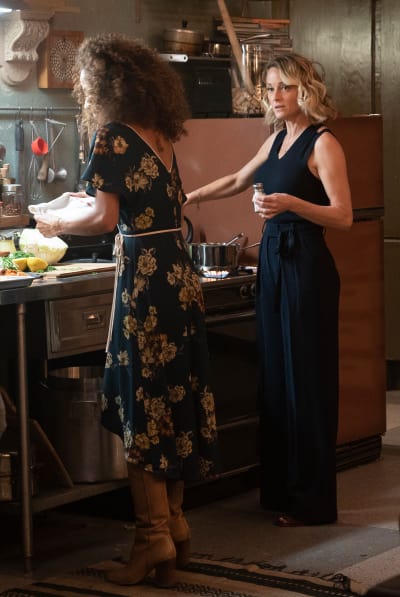 Teri Polo and Sherri Saum are guest-starring during the installment. Yay!
Mariana and Callie have not been the most open with their mothers about their experiences in LA, so far.
They don't want to worry them, but Stef and Lena are nothing if not intuitive, so it's only a matter of time before they pick up on a few things when they visit. 
Related: Good Trouble Season 1 Episode 4 Review: Playing the Game
From the promo, it looks as though their visit is a surprise. There is nothing like a surprise visit from your parents, right? 
Their timing couldn't be better (or worse) as they come in just as Alice is being told about some of the terrible conditions the old theater is in. 
The last thing any concerned parent wants to hear is that their children's living space is nearing the side of uninhabitable. 
Stef and Lena are bound to have some strong feelings about the place, but maybe they'll come around to The Coterie's charm once they've spent more time there. 
Related: Good Trouble's Ken Kirby on That Cliffhanger, Diversity, and What Makes The Fosters Spinoff a Hit!
Isn't that the same thing that happened to us?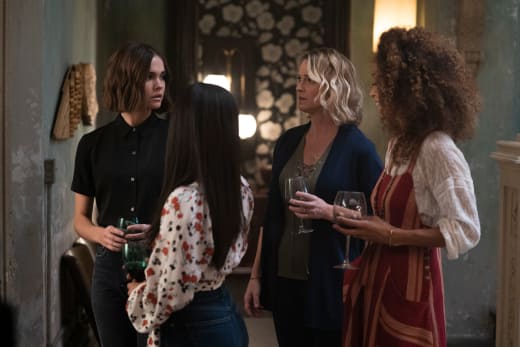 Something tells me that by the end of their visit, Stef and Lena may give The Coterie their blessing and the group of people living at The Coterie may be swept up in all of that mom energy and fall in love with Stef and Lena. 
Check out the promo below and hit the comments. 
Good Trouble airs Tuesdays on Freeform. 
You can watch Good Trouble online here via TV Fanatic!