Twitter was abuzz with excitement when it was revealed that Callie's latest love interest is bisexual on Good Trouble Season 1 Episode 1. 
It was the most awesome reveal ever! 
Except now, The Coterie is throwing a party and Callie may have to come face to face with the guy she accidentally saw Gael hooking up with through his bedroom window. 
Can you say awkward much?
Related: Good Trouble Season 1 Episode 1 Review: DTLA
Mariana is as amused by this as the rest of us. 
The first thing we need to note is Gael has damn fine taste. His mysterious bed buddy Bryan, played by Michael Galante is handsome.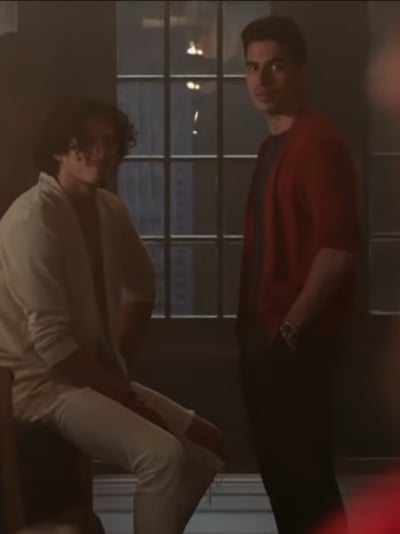 What started out looking like a love triangle between Mariana, Callie, and Gael might become a love triangle between Gael, Callie, and Bryan. 
Love triangles can be a pain in the ass, but I'm already invested in it, dammit. And it doesn't hurt that everyone involved is so impossibly pretty. 
-Related: Get Cinemax via Prime Video Channels for Hit Movies & Series that Keep You on the Edge of Your Seat! -
But I'm jumping the gun. First, we need to determine the nature of Gael and Bryan's relationship. Are they just friends with benefits? Open relationship? Something casual?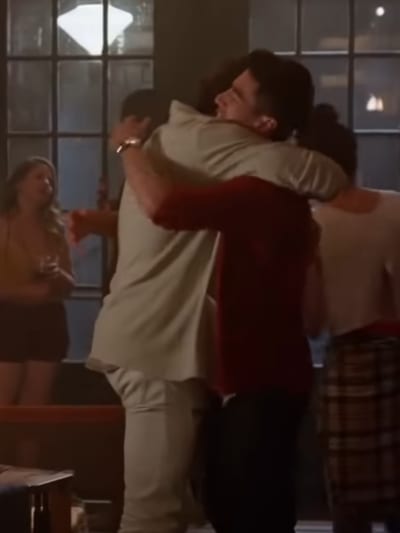 The clip doesn't give us much to work with here, but we need all the details. Gael seems like a very open person, so surely he'll tell Callie all she needs to know if she is willing to cross that room and ask. 
Check out the promo below of an all-new Good Trouble, and then hit the comments with your thoughts (and maybe some 'ship names because it's never too early for those). 
If you missed the fantastic premiere, you can watch Good Trouble online right here via TV Fanatic!