Gotham Final Season Teaser Trailer: How Will It End?
Paul Dailly at .
Gotham returned to New York Comic-Con for the final time on Sunday, and the cast and crew were open about what's to come during the final season of the Batman prequel. 
"I don't think we're going to get canceled," said showrunner John Stephens who admitted the cast was allowed to share whichever spoilers they wanted during the panel.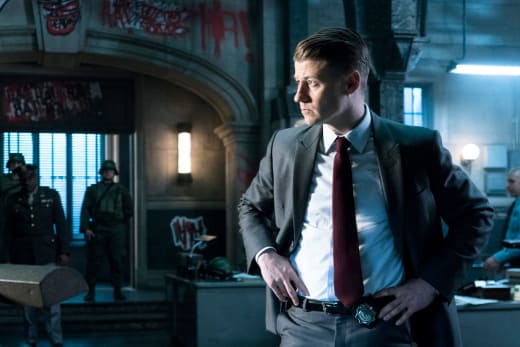 "It's exciting, but also scary [going into the final year]," Stephens said, speaking about how Gotham Season 4 ended as well as what to expect during the final episodes. 
"We pick up after the bridges have been blown and the government has disavowed Gotham … all of our characters have their sections [they've claimed]. People are fighting for survival. Jim is trying to keep people safe until the government hopefully rescues them at some point."
With Oswald well and truly in control of City Hall, it means there's going to be a lot of change for the characters as they grapple with the fact that the government is not looking out for the city. 
"He does know the ins and outs of running the city," said actor Robin Lord Taylor.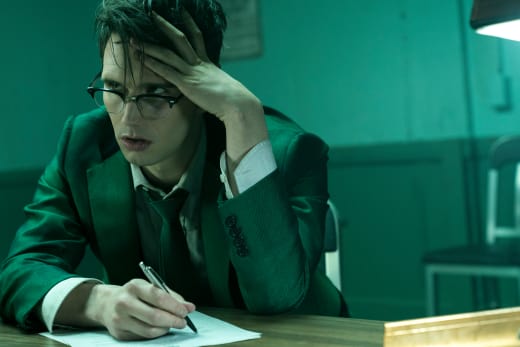 "It's a very good place for him to be. In a weird way, he's a war profiteer. He also controls the ammunition. Anyone who is going to rise up has to come to him."
But Selina is going to be in a sorry state when the final episodes debut. 
"We find Selina in a very dark place," Camren Bicondova said.
"She's actually very suicidal. She attempts to end her life, in a way. We find her in a place we've never seen her. We find her in a final state of despair," she continued. 
"The Selina we've all known for the past four seasons goes completely out the window. We see no longer this strong person, but this depressed young woman."
The panel also unveiled a sizzle reel which recapped the previous seasons while offering a first look at the final season. 
Watch the video below. 
Remember you can watch Gotham online right here via TV Fanatic.