Gotham Promo: Lee Brings on the Nasty!

Lisa Babick at .
Goody-goody Lee surprised us when she infected herself with the virus on Gotham Season 3 Episode 19.
It didn't take long for the bad girl hidden inside to come out and show her true colors.
On Gotham Season 3 Episode 20 she takes her crazy one step further by burying Jim alive forcing him to infect himself with the virus in order to live.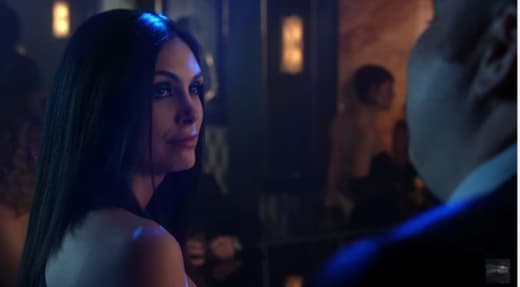 Now she decides to set her sights on Barbara and pays a visit to the Sirens to seek out her nemesis.
What happens on Gotham Season 3 Episode 21 and Gotham Season 3 Episode 22 isn't pretty at all.
Barbara isn't there, but she takes out all of her angst on Tabitha and Butch.
But what will happen will Barbara and Lee meet face to face? Who will win that fight?
Is it crazy to say Barbara might be on the sane side of crazy, and Lee's plunged in all the way?
Lee has definitely become a more interesting character now that she's turned evil, but what will happen when she gets cured? And do we know she's going to be cured?
For the moment, let's just relish in her craziness and that acid tongue of hers which is on full display in the promo below.
The Gotham Season Finale airs on Monday, June 5 at 8/7c on FOX.
If you need to catch up before then, you can watch Gotham online right here via TV Fanatic!