Gotham Trailer: Get Ready for Insanity

Lisa Babick at .
It's hard to believe that Gotham will be leaving us in 2019.
After four seasons, our favorite villains and heroes (and heroes to be), will make their final journey on our screens starting January 3.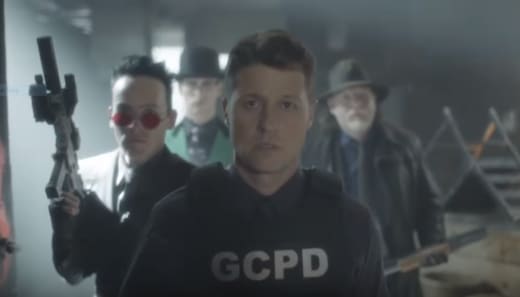 It's clear that Gotham intends to go out with a bang, and this final season will be its craziest yet.
Would we really expect anything less from television's greatest comic book show (sorry The CW fans?)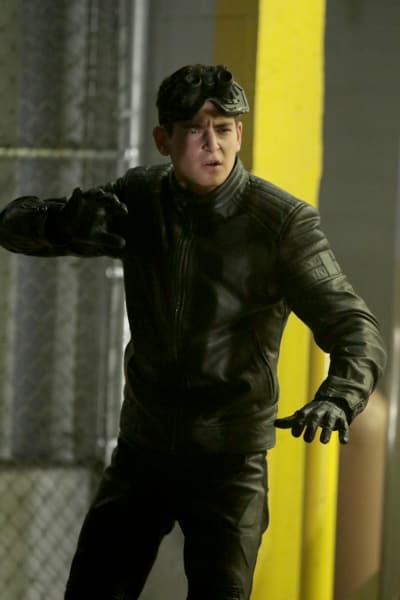 Sure, Gotham Season 1 was a bit of a disappointment with all its procedural nonsense, but it did introduce us to one of the show's most outstanding characters in Jerome Valeska.
Related: Get True Crime Files by ID via Prime Video Channels for Over 1,000 Real-life Mystery & Suspense Shows!
Even though Jerome is gone, the Jeremiah twist allowed fan-favorite Cameron Monaghan to become the iconic character we all hoped he would.
Based on the preview below, he's going full-on Joker when he and Batman-to-be have a run-in at Ace Chemicals.
And speaking of Batman, it seems we're going to get that other wish of ours -- seeing Bruce Wayne finally making that transformation into The Dark Knight.
I can hardly wait.
It's just unfortunate that there will only be 12 episodes to tie everything up so I can only imagine that each and every episode is going to be jam-packed.
Related: Get Comic Con HQ via Prime Video Channels to Stream Original Series, Past Comic-Con Panels & More!
There's certainly plenty happening in this preview, and if you're anything like me, you'll be getting chills as you watch.
Jim teaming up once again with Penguin to save the city, Poison Ivy making her return, Scarecrow, Bane.
There's so much to digest!
But perhaps the most exciting is what appears to be a close moment between Jim and Barbara.
I'd give my right hand to see them embrace in a passionate kiss.
Jim and Lee may be everyone's dream couple, but I've been a Jim and Babs fan from the very beginning.
Those two are soulmates and belong together.
End of story.
Take a look at the spine-tingling preview below and let us know what you hope to see in this final season of Gotham!
Gotham Season 5 Episode 1 airs Thursday, January 3 at 8/7c on FOX!
If you need to relive all the fun before the new season begins, you can watch Gotham online right here via TV Fanatic!