Grey's Anatomy Promo: Is This the End of the Road for Catherine?!

Jasmine Blu at .
It's time for another emotional hour of this medical drama that loves to rip our hearts out. 
Grey's Anatomy Season 15 Episode 11 is being teased as a "powerful episode," and may have to do with the tragic circumstances of it.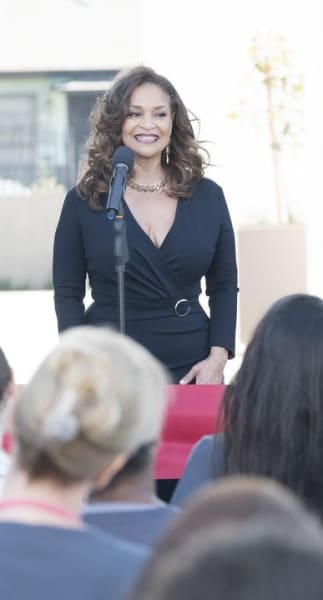 Catherine has to fight for her life when she undergoes surgery for her brain tumor.
Catherine's cancer is terminal, and the tumor is supposed to be inoperable, but Tom and Amelia, with an assist by Jo, have come up with something that may save her. 
Catherine's poor health has everyone on the edge of their seats, and she has an effect on many of the people at the hospital. 
Related: Charmed 2018 Season 1 Episode 11 Review; Witch Perfect 
The clip shows an upbeat environment as everyone dances and laughs in the OR prior to Catherine's surgery. 
Catherine tells Richard and Jackson that she wants them to be her husband and her son, and she doesn't want them treating her like she's their patient.
That's the best way that they can support her.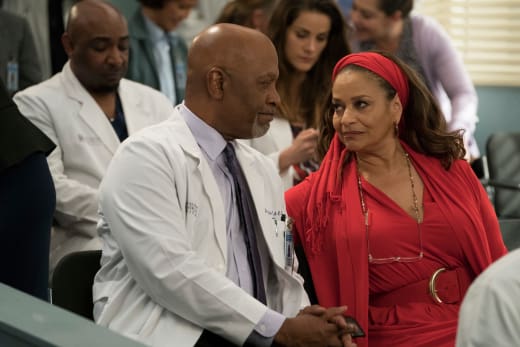 There is even a glimpse of baby Harriet too. 
It all seems on the up, but then Tom can be heard telling the others to cut the music, and it appears as though Catherine's surgery may have taken a turn for the worse. 
There is a heartbreaking moment where a tearful Jackson is at his most emotionally distraught to date.
Maggie is beside him to comfort and support him. 
It's going to be another emotional hour of Greys Anatomy. 
The series is no stranger to killing characters off.
On one hand, the series just lost the lovable Cece, but on the other, Izzie and Amelia both had significant cancer scares and near-death experiences and survived. 
-Related: Get Great Selection of New & Classic Movies with the Lifetime Movie Club via Prime Video Channels! -
Can Catherine survive too? 
Check out the promo below, and hit the comments. 
You can watch Grey's Anatomy online here via TV Fanatic.